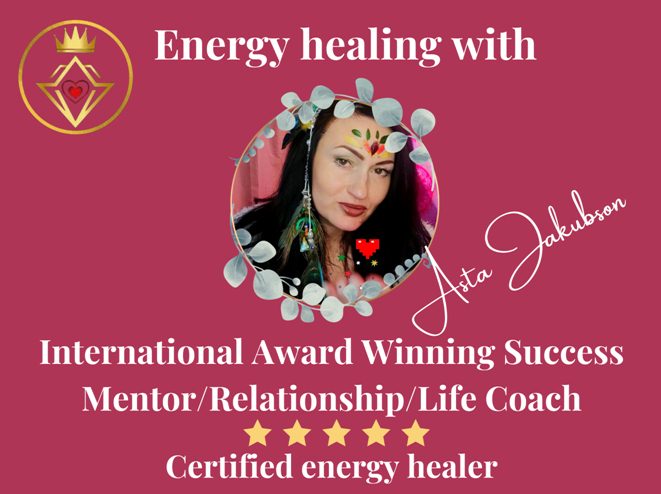 Can you imagine a life free of feeling down, suffering from panic attacks or low energy?
Free of feeling like you're unworthy?
Free of painful memories from your past?
Join me Asta Jakubson (international award winning success mentor/ life coach & energy healer) every two weeks for my free group energy healing session where together we will begin the process to a better life & becoming your best self!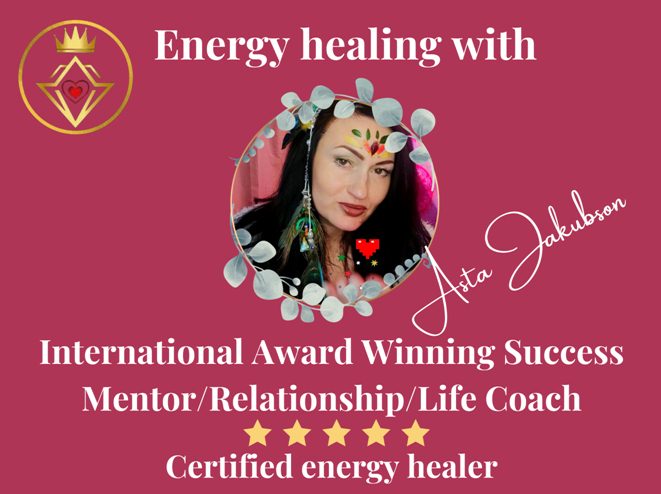 People often talk about our physical, mental, emotional & spiritual health but often leave out that we are energetic beings. Energy field healing is extremely powerful & has been used in ancient cultures for hundreds of years.
"Energy healing is just as important as brushing your teeth"

Asta Jakubson
I want to give you 3 Tips on why energy healing is so important for your health
1: We pick up other people's energy all the time & it's mostly their negative energy, which leaves us feeling tired & down. By detecting your negative emotions stored in your subconscious mind, together we can release these trapped emotions, trauma, pain & self sabotage that are causing an imbalance in your mind, body & soul.
2: It clears your karma from your past. Your subconscious mind is like a computer. It recalls all your past memories, feelings & emotions that you are carrying from painful events. Together we unpack this baggage and unlock the healing power within.
3: Grow your soul and develop yourself spiritually by restoring your natural balance that could be causing physical health symptoms.
Make sure you don't miss this as only 12 are allowed for free!!
"After my session, I found such significant changes in me. I felt so much more grounded, more relaxed & peaceful, I also started to think & live more positively & had so much more energy! Thank you Asta! "
" I had been so suffering from chronic back pain for years, at first I was a little sceptical about the whole energy healing thing but wow Asta thank you so much, the relief I feel is incredible, my back pain is gone!"
"Asta is absolutely amazing to work with! Her positive energy is incredible! I felt such a sense of calmness & peace after my session which I hadn't felt for years! "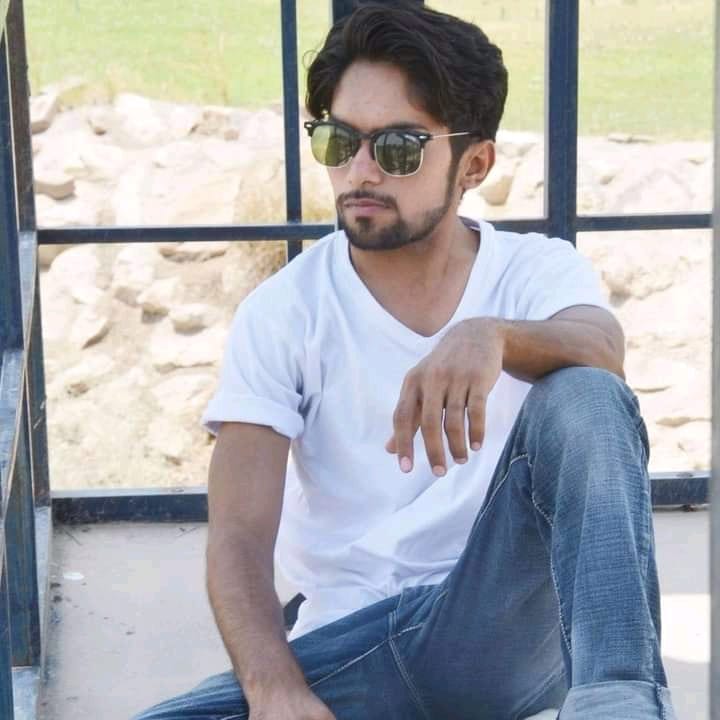 Tariq Riaz is the owner, writer and editor in chief of TheCelebrity.Online – Read more on our About Us page.
Read More From This Author At – Tariq Riaz