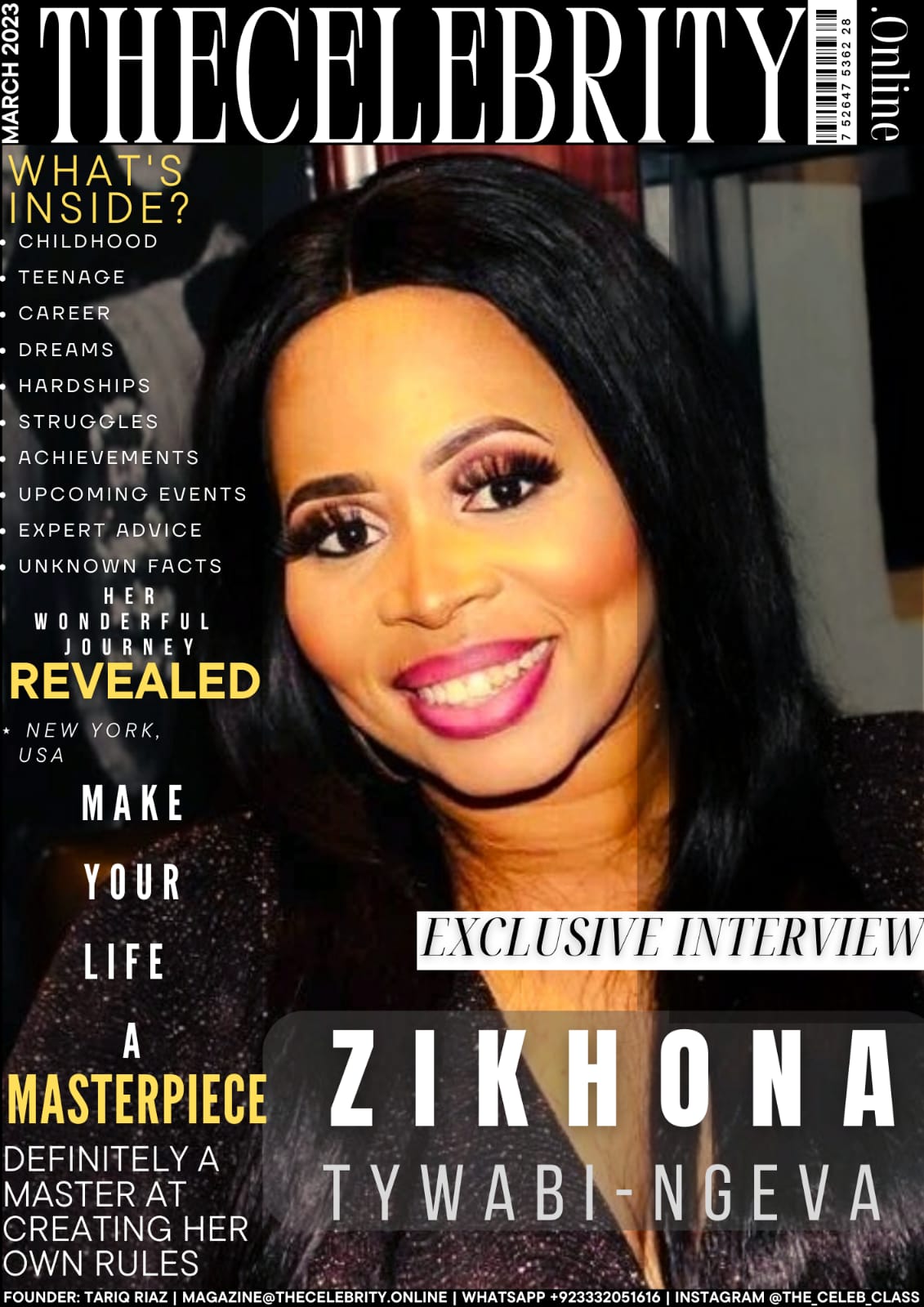 Dr. Zikhona Tywabi-Ngeva was recently interviewed by TheCelebrity.Online Magazine and below is the Q&A session we had with Ms. Zikhona.
Dr. Zikhona As Cover Story Interview Feature – TheCelebrity.Online March 2023 Edition
How do you introduce yourself?
Dr. Zikhona: Dr Zikhona Tywabi-Ngeva is an Academic (Physical Chemistry lecturer and Scientific researcher) at the Nelson Mandela University, Entrepreneur (Director of Alunah Smart Waste Solutions), Philanthropist (Founder of Dr ZTN Foundation NPC), and Brand Influencer. She is a mother to Alungile (12-year-old girl) and Thiba (7-year-old son).
How was the transition from your childhood into adulthood/teenage and what good and bad things do you remember?
Dr. Zikhona: I was born and bred in Machibini village. I was raised by my maternal grandparents, and we stayed with my grandmother (during weekdays- Monday to Thursday in Whittlesea, a small township out of Queenstown) and on weekends (Friday-Monday morning) we would then join the big family in the village where my grandfather, my aunts and my great grand mother stayed. I come from a big family. After I completed Grade 7, I moved to Kinross a small town in Mpumalanga province, where I was staying with my mom's elder sister and her husband doing Grade 8-10.  I moved back to Queenstown to do Grade 11 and 12. Then moved to Durban KwaZulu Natal where I stayed for 14 years in various towns/cities furthering my studies and working.
My transitioning from childhood to adulthood was not that difficult. I have always been someone who can adapt to different environments.
I remember the love, support, and warmth I received from my late maternal grandparents. I also remember how I was often teased for my skin complexion growing up in the village where other young kids referred me to a "mlungu" or albino because of my skin complexion. That experience resulted in me being a loner, and I was not comfortable going to play outside with other kids. As an adult, I grew to believe that I was different and there was something wrong with my skin complexion.
Struggle – What hardships have you faced during your life?
Dr. Zikhona: My biggest hardship was when I had several miscarriages in my late 20s due to cysts and endometriosis. It was like walking through a long, dark tunnel with no light. Eventually, I was able to accept the reality of my experience and could tell myself, "This is my life and I needed to be strong for myself and move on". I went through therapy and, finally, I was able to find peace. I realized that my kids that I lost through miscarriage are with me in my heart.
What things people usually do not know about you?
Dr. Zikhona: I am a cry baby (a Cryer of note). I cry when I am sad, disappointed, heartbroken and when I am happy, excited, and proud. I guess I take this from my clan's name "Cirha- Nonyembezana".
I also stutter a bit when I speak, especially when I am anxious or nervous.
What make you unique from your competitors in the industry and life?
Dr. Zikhona: My journey is quite unique. I never had proper academic and career guidance during high school. STEM industries have traditionally been male dominated and being the first PhD holder in the STEM Field in my family and my village has been quite an interesting journey. Fortunately for me, I had the opportunity to be mentored and supervised by a woman during my Masters and PhD studies. She made me believe that it was possible to break the stereotypes about STEM.I have always wanted to be one of the many women who encourages more girl children especially from the rural areas to pursue careers in STEM, which I believe this would give us (WOMEN in STEM) a greater chance of us achieving gender equality and motivating economic growth and productivity.
During my journey in academia, I have been fortunate enough to learn from many wonderfulacademic and industry experts as well as from my students/mentees. I have also been exposed to the global research community that has also helped shape my individuality. My unique journey helps me connect better with my students, mentor them effectively using my own personal experiences and support them better knowing where I come from and the support, I received to get me to where I am today.
Through both my Non-profit company and academia, I can mentor a lot of young girls in the STEM field using my own personal experiences.
What are your major upcoming events and unforgettable moments?
Dr. Zikhona:
Upcoming Events:
Proving Maths and Physics Grade 11 & 12 Tutoring sessions to high schools in Amathole West Region (Peddie) from April to October 2023 through Dr ZTN Foundation NPC.
Career guidance roadshow April- September (Tsitsikama, Peddie, Uitenhage) selected high schoolsthrough Dr ZTN Foundation NPC.
University admission and Bursary applicationsJune- December (Tsitsikama, Peddie, Uitenhage) selected high schoolsthrough Dr ZTN Foundation NPC.
I will also be disseminating research data from my scientific research papers at two international conferences.
Unforgettable Moments:
Between year 2021-2023, through the Dr ZTN Foundation assisted three Grade 12 students from disadvantaged backgrounds who had no plans of furthering their studies with university admission applications and bursary opportunities & applications. I went as far as raising some funds for their first month living expenses and transport from their villages to the Universities where they have been accepted to study in. One is busy doing his final year and the other two are passing with flying colours at their respective institutions of higher learning.
Products/services that you want to promote/inform our readers about:
Alunah Smart Waste Solutions provides the following services:
On-site waste management-offer an efficient flexible service to meet the customer's needs either by arranging a contract where regular collections are made on predetermined days or offering a Service on Request (S.O.R) where customers call when they need some clearance.
Enterprise development, training, and mentorship- support the development of small enterprises, offers a formal training programme and ongoing mentorship to co-ops from rural areas.
For further information, please contact us on: al***********************@gm***.com.
Dr ZTN Foundation NPC:
Dr ZTN Foundation NPC is evidently making progress to better the unemployment situation by trying to make a difference with our initiatives. We work on many exciting projects to help improve the lives of the youth from disadvantaged backgrounds.
Career Guidance- we offer career guidance and life skills programme that seeks to build the capacity of young people to make decisions and take actions that positively impact their lives and the communities around them.
University application admissions-we help prospective university students with university admission application forms and University application fees.
Share Job opportunities- weekly on our social media platforms.
"Fitted for work" clothing drive-With our organization's mission always in mind, we assist the youth and recent graduates in need from the Eastern Cape by providing, free of charge, professional clothing items collected from donors to develop their confidence to achieve meaningful work.
Email address: dr*************@gm***.com
Cell phone/WhatsApp number: 0786197804
Twitter page: https://twitter.com/DrZtn
Facebook page: https://www.facebook.com/DrZTNFoundation
What are your diet preference and physical measurements?
Dr. Zikhona: No dietary preferences- I LOVE MEAT.
I am an African curvy woman, size 40 and I weigh 93kg.
What expert advice would you like to share?
Dr. Zikhona:
Don't begrudge your journey, embrace it, celebrate it, appreciate it. It's happening for a reason, so make the most of it.
Be intentional about everything, the company you keep, the books you read, the networking opportunities, always be intentional.
I cannot stress this enough, believe in yourself. Have confidence.
Do the best YOU can in every task, no matter how unimportant it may seem at the time.
You must not be afraid to make decisions and must not be afraid to make mistakes. Its all part of growing.
Yes, you will fail. Get back up and keep fighting!
If you aren't blessed to have the parental support system that I (and many others) have had, create your own. Purposefully seek out mentors who have succeeded despite the odds.
What are your social media links?
Dr. Zikhona:
Twitter: @Nadatywabi                                     https://twitter.com/Nadatywabi
Facebook: Zico TN                                           https://www.facebook.com/zikhona.tywabi/
LinkedIn: Dr Zikhona Tywabi-Ngeva                https://www.linkedin.com/in/dr-zikhona-tywabi-ngeva-phd-4722bb89/
Instagram: drzeetn_1                                       https://www.instagram.com/drzeetn_1/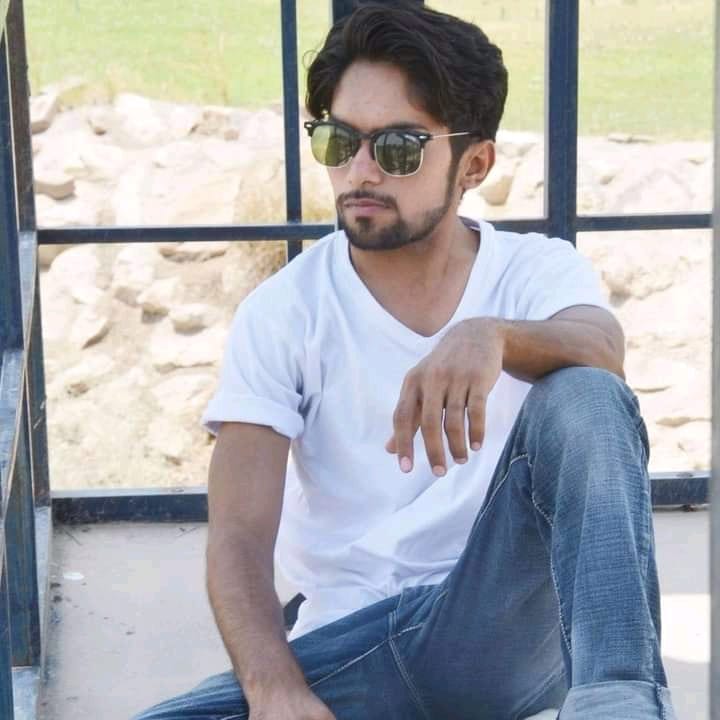 Tariq Riaz is the owner, writer and editor in chief of TheCelebrity.Online – Read more on our About Us page.
Read More From This Author At – Tariq Riaz