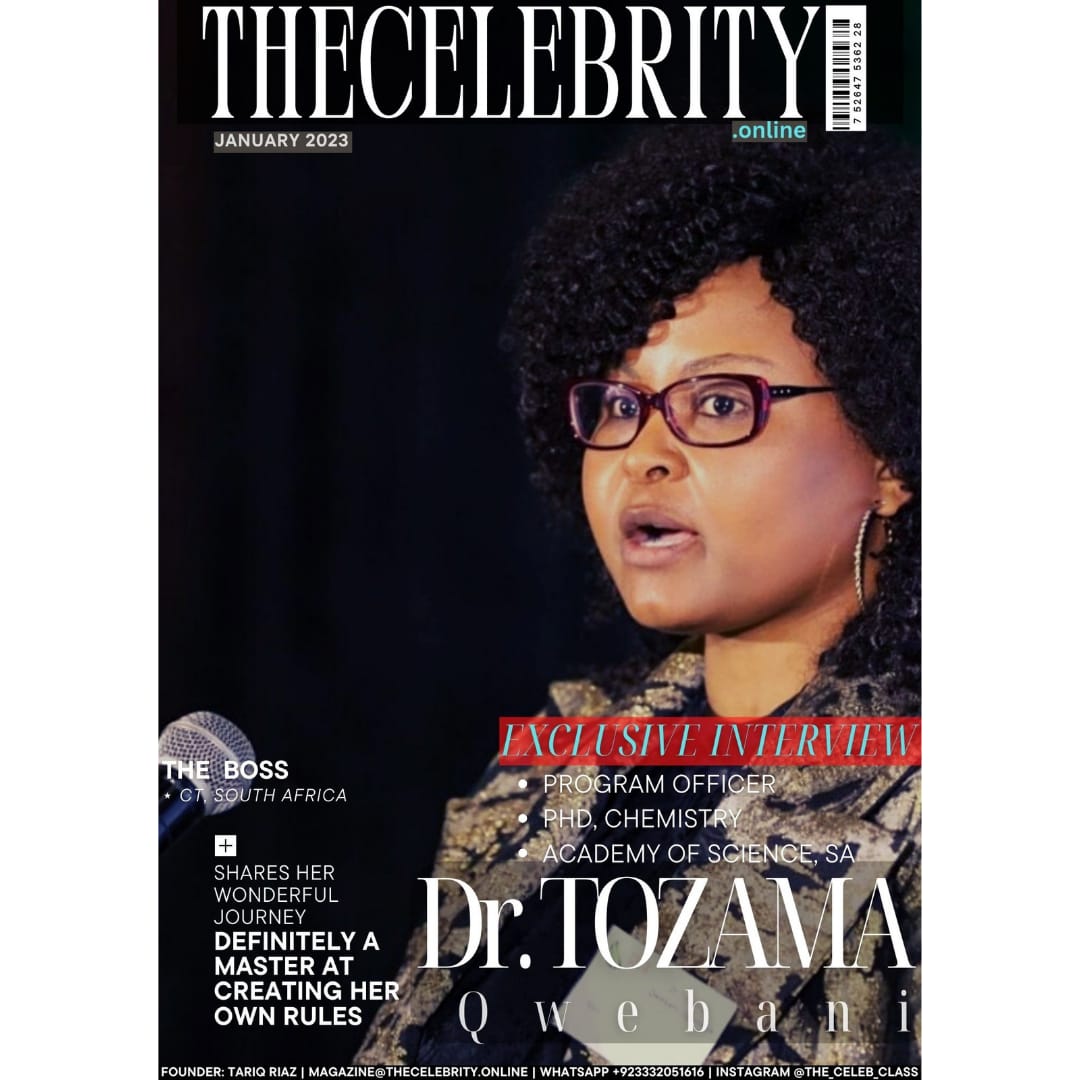 Dr. Tozama Qwebani is a Xhosa woman originally from Redoubt location in Bizana, Eastern Cape. Professionally she is a Programme Officer: Africa and International Partnerships at the Academy of Science of South Africa (ASSAf).
Dr. Tozama Qwebani has spent most of her life around the world, lived in Bizana, Cape Town, Johannesburg, Pretoria, New Jersey USA, and Vanderbijlpark. She obtained a Bachelor of Science, B. Sc. (Honours) in Chemistry, MSc in Chemistry with studies on the Synthesis, Cyclodextrin Inclusion and Biological Activity of Ajoene Analogues as Potentially Novel Anti-Cancer Agents from University of Cape Town, and PhD in Chemistry with thesis of Biocatalytic Synthesis, of Novel Oxidized Aromatic Compounds as Potential Anti-Bacterial and Anti-Cancer Agents from Witwatersrand while working at the Council for Scientific and Industrial Research. Dr. Tozama Qwebani conducted part of the project at the University of Medicine and Dentistry New Jersey, USA as well.
TheCelebrity.Online Magazine has recently interviewed Dr. Tozama Qwebani and below is the Q&A session we had with her.
Childhood to Adulthood – How was the transition from your childhood into adulthood/teenage and what good and bad things you remember?
Dr. Tozama Qwebani: During my youth days I was a bookworm, of which I still am. My adolescent afternoon was spent preparing for the Maths 24 School Challenge which made it easy to reach my life achievements. My parents bought the Maths 24 kit and each Sunday my parents, brother, sister and I would play.
My passion for maths, along with my family's support, culminated in me representing my school at a national level at the Maths 24 School Challenge. Mr Mthithala, my maths teacher at Bizana village primary school was excellent in maths and added to my interest in it as well as my brother's coaching at home.
Dr. Tozama Qwebani As Cover Story Figure Of TheCelebrity.Online January 2023 Magazine Edition
Struggle – What hardships you faced during your life?
Dr. Tozama Qwebani: Arriving at the University of Cape Town (UCT) brought with it pleasure and pain. Pleasure because I was at university seeing and learning new things, and pain because the reality of my limited schooling finally struck home.
While most of MY classmates were acquainted with all the tools and materials in the different laboratories, many of these had up until then been nothing more than a word or a picture in a textbook to me. I had never seen a microscope before, let alone touched one or used  one. I spent the whole of the first year trying to catch up with the rest of my classmates, staying at university until when they locked up the laboratories.
Things people usually don't know?
Dr. Tozama Qwebani:
I love nature.
For a long time I thought happiness and joy meant the same thing. It was through some research, thinking and not thinking that I finally got the epiphany and it was such a great and noble experience to encounter and this has improved my perspective and helped me on how I navigate through the ever changing future. Joy is deeply rooted within and one can tap into it now- the inner state of peace. Happiness is circumstantial and needs to be fed. Knowing this difference is liberating.
What make you different from your competitors in the industry and life?
Dr. Tozama Qwebani: Different! What about unique? Hahaha. I am a life-long learner. Open to learning, unlearning and relearning. I love both writing and communicating science while working with a network mindset and forming bee hives in order to drive positive change.
As a PhD holder, I have more than a decade of extensive experience in diverse and complementary fields. My passion for science and sharing ideas has been evident through a number of written communication in platforms such the International Network for Government Science Advice (INGSA), 2022 Co-Chair of the South African Young Academy of Science (SAYAS) and a member of OECD-GSF Working Group on mobilizing science in Times of crisis.
What are the major Upcoming Events & Unforgettable Moments or products/services that you want to promote/inform our readers about?
Dr. Tozama Qwebani: My strong work ethic and belief in pushing boundaries has resulted in several notable accomplishments. This is clearly demonstrated in our recently (2022) published comment in Nature Reviews Chemistry that focused on the need for remodelling research agenda. The COVID-19 crisis has highlighted the limits of the previously established response mechanisms for pandemics and emphasised the need for better preparedness in the future.
STEMI ecosystems are complex, operate at different scales and involve different actors, including scientists, policy-makers, risk analysts and crisis managers. Research agendas have had to adapt accordingly. In light of this, we have observed a need for new research initiatives driven by collective leadership, supported by responsive collaboration and a shared vision. It is important to mention that the future research trajectories consciously align to the United Nations Sustainable Development Goals (UN SDGs).
The remodelled priority settings include; Tans – and multidisciplinary approaches, coordinated and co-managed infrastructure, a coherant framework and equitable funding.
My second book is available online and is titled, 100 Nuggets: Pearls of Wisdom and below is the link: https://groep7-selfpublish-books.co.za/product/100-nuggets-pearls-of-wisdom-tozama-qwebani-ogunleye/.
This book was written during a globally torrid time, where uncertainty and confusion reigned and millions of people lost their jobs. It was more of an motivation and a tool for us to tap into our greatness as well as encouragement to self-Actualize.
The term was originally introduced by Kurt Goldstein (1879-1965), in his seminal Organismic Theory, which purports that man's number one drive in this world is to realize ones full potential. This potential could lie in the pursuit of creativity, spiritual enlightenment, knowledge, or changing the world. These specific pursuits will be different for each individual.
What Expert Advice would you like to share with the readers about professional and social field of life?
Dr. Tozama Qwebani: Be fully rooted on yourself. While learning from your teachers, mentors, coach and having role models-Listen to your intuition and instincts, something within already knows what you are looking for-follow through.
Professionally: Embrace your highs and lows, your failures and success-learn unlearn and relearn. Whatever you are working on infuse your doing with your being.
Your social media links?
Dr. Tozama Qwebani: Following are the links;
LinkedIn: https://www.linkedin.com/in/tozama-qwebani-phd-chemistry-science-leadership-26477622/
Facebook: https://www.facebook.com/thozama.ogunleyeqwebani
Email: ol*******@gm***.com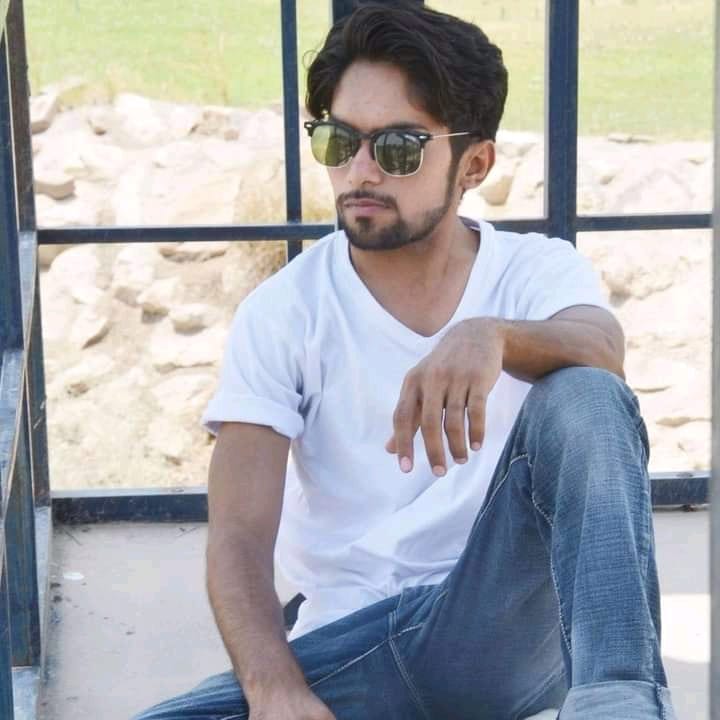 Tariq Riaz is the owner, writer and editor in chief of TheCelebrity.Online – Read more on our About Us page.
Read More From This Author At – Tariq Riaz