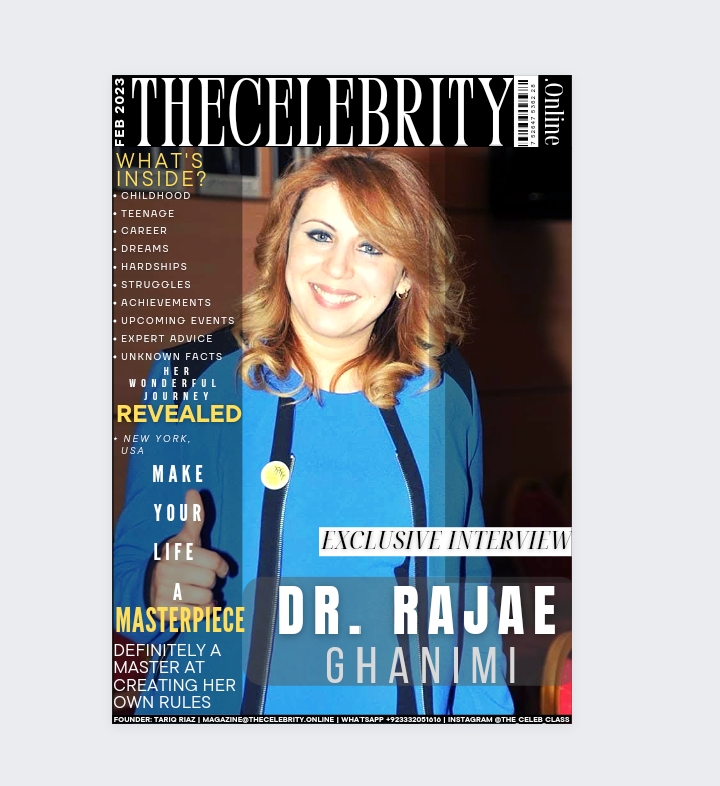 Dr. Rajae Ghanimi was recently interviewed by TheCelebrity.Online Magazine and below is the Q&A session we had with Ms. Ghanimi.
Dr. Rajae Ghanimi As Cover Story Interview Feature – TheCelebrity.Online February 2023 Edition
How do you introduce yourself?
Dr. Rajae Ghanimi:
I am a medical doctor and a GEEK, I studied medicine general at the Faculty of Medicine and Pharmacy of Rabat and I did my specialization in occupational medicine and occupational diseases at the Faculty of Medicine of Casablanca. I occupied the function of medical adviser and several positions of responsibility within a health insurance organization in Morocco. I am also an associative activist (it's really my second nature), I am at the same time, founding president of the Hippocrate Association (an association that works in the field of medical prevention and therapeutic education of citizens).
I am also an honorary member of the Malian association of safety at work and I'm an active member in many others associations working in different fields (development, women, parallel diplomacy…..). I have been fortunate to have a vast and rewarding professional career. My side "Geek" allowed me to combine two passions medicine and digital at the same time. I am also passionate about writing and research. In my articles, I have always advocated a pragmatic, operational and ethical approach to digital transformation of the medical sector. By the way, I am currently a PhD student in the field of AI applied to medicine at Ibn Tofail University.
How was the transition from your childhood into adulthood/teenage and what good and bad things do you remember?
Dr. Rajae Ghanimi: Becoming an adult is a gradual process. However, sincerely, all my life, I was so taken by rather hard medical studies that I sometimes feel like I'm missing out on my teenage and my early youth. Of course, you don't magically make the transition to adulthood. What really happens is that one day life gives a child a lot of exams and heavy responsibilities, and the child struggles, suffers and grows from this experience. So far, I have experienced many good things in my life, highlights such as obtaining the Arab doctor award in 2014, and congratulation from His Majesty King MOHAMMED VI may God glorify him; a congratulation that I will always keep in my heart. As I also experienced moments of sadness like the death of my father who was also an inspiring person for me in 2017.
Struggle – What hardships have you faced during your life?
Dr. Rajae Ghanimi: My biggest challenge was my self-taught mind. Attending conventional classes was always insufficient for me. My mind and my body were always in motion and I always wanted to read and learn a lot of things at same time, participate in debates, share my thoughts and interact with my peers. I have always believed in the anticipatory approach in medicine, for example medical prevention, one of the Least Competitive Specialties in Medicine especially in Africa, this is what prompted me to find my association Hippocrate in 2011, and it was my motivation to choose the specialty of occupational medicine.
What things people usually do not know about you?
Dr. Rajae Ghanimi: People think I am a hard worker, a woman who works 20/24, too serious. So yes, but I am also a dreamful person, I love life, I really like my job because I love people and I am sensitive to the artistic and creative approach that makes life happy! I like to share with those around me my experiences and my know-how! Medicine is also that!
What make you unique from your competitors in the industry and life?
Dr. Rajae Ghanimi: It is a difficult question, it is difficult to speak about oneself!! What makes me unique in my opinion is my patience, I believe that I have a high level of patience, I'm bold, I am in perfect harmony with myself, I have a great degree of empathy. There is also my ability to adapt to people, situations and personalities…
What are your major upcoming events?
Dr. Rajae Ghanimi: The main upcoming event for me is my artificial intelligence project which I am working on. It is an innovation that could support doctors in the field of medical emergencies. It is also my PHD thesis at Ibn Tofail University of Kenitra. I am full of it, and I'm really looking forward to seeing this healthy little baby born (smile).
What expert advice would you like to share?
Dr. Rajae Ghanimi: The road to success is not paved with roses. The road to success is difficult, it needs a strong and bold person. A person who likes to succeed and achieve what he wants with all his strength, patience and determination. He must face hurdles and bumps, and sometimes it may feel like their success is hard to come by, but that doesn't mean a person shouldn't pursue their pursuit of success.
Success is a precious commodity that requires a person who is confident in their abilities and ambition, and determined to succeed and stand out, no matter what the circumstances. Many leaders who have achieved great success in their life, work, and professions have not achieved success easily or by chance, because success does not come by chance. For many people, they want to reach the fastest path to success, and they are looking for the secret of success in life, but the only way to success, is to go through all the stages in order to achieve success and to achieve his/her dreams through learning, continuity, patience and perseverance.
And when a person is patient and does not stop in his place, then he achieve any dream he wanted. Continuity is a prerequisite for success.
What are your social media links?
Dr. Rajae Ghanimi: LinkedIn – Dr. Rajae Ghanimi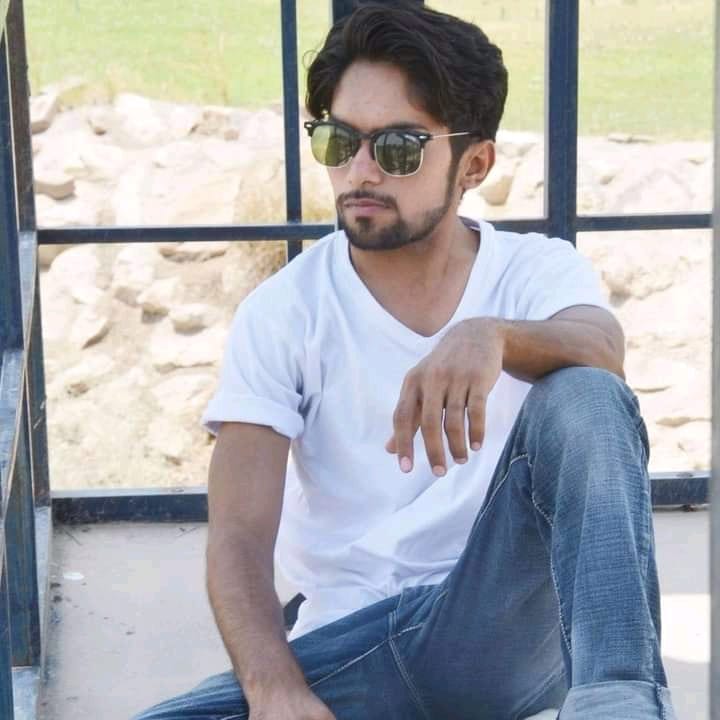 Tariq Riaz is the owner, writer and editor in chief of TheCelebrity.Online – Read more on our About Us page.
Read More From This Author At – Tariq Riaz