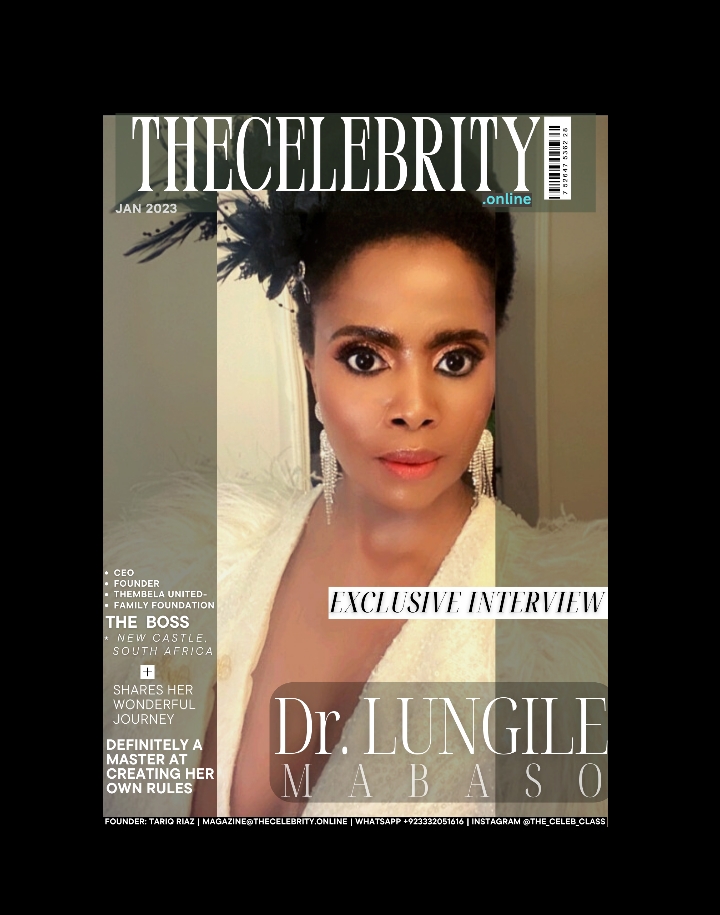 Dr. Lungile Mabaso AKA Dr. Lulu was born on the 12th of January in Madadeni-Newcastle, in the beautiful Province of KwaZulu-Natal in South Africa which is the most diverse country.
She is a Christian, God-fearing woman, down to earth, humble, loving, over-protective and has a great sense of humor, but she doesn't allow anybody to mess with her.
Dr. Lungile is a Pastor's daughter no. 4 among four sisters and 2 brothers. She is a mom to a wonderful boy who is gifted with soccer skills. Dr. Lulu is an indoor person who love sports like soccer, basketball, rugby and cricket.
Dr. Lungile is a also qualified teacher (Maths and Science). She used to be a model and would love to pursue it again. Lulu is also a Medical Doctor and General Practitioner who has a passion for Pediatrics with extensive experience (+12 years) in South Africa and in Beijing, China. She is also an Aesthetic Medicine Doctor.
Dr. Lungile has just recently founded her Day and Aesthetic Clinic in her Hometown, Newcastle (KZN Province South Africa). Her clinic is called Thembela United Family Clinic, which is a diverse Institution to help with job creation for the youth and boost the economy in her Province.
She has also established a Foundation called Thembela United Family Foundation. This foundation is aimed at uplifting one community at a time by assisting the youth that is troubled by drugs, alcohol and teenage pregnancy. And, by combating those issues, this will decrease the crime rate and empower the youth in terms of sports, arts and culture, moral values and restore dignity in people, especially black people who are the most affected and not excluding other races.
Dr. Lungile Mabaso As Cover Story Interview – TheCelebrity.Online January 2023 Edition
How was your Childhood to adulthood/teenage transition?
Dr. Lungile Mabaso: It was hard growing up but God always provided my family and I with best. There was always food on our table even though it wasn't much. It was even harder growing up as a teenager.
I had to deal with the adversities of being a pastor's kid (same applies to my siblings), being expected us to be "perfect", being expected to carry the banner, being used as a point of reference of which was and still is very unfair. Ask any Pastor's kid, I'm sure they share the same sentiments.
Being involved in beauty peasants came with a lot good and a lot of baggage, attracting unnecessary attention and to allow people to judge you and rate you, which was not good at all until I found my worth. And, I stopped entering beauty peasants competitions.
But inspite of it all, I managed to be in the top ten in high school, managed to finish high school, went to study education and graduate, then straight after, I was accepted at the University of KwaZulu-Natal Medical School. And, that is when the great transition took off .
What were your Struggles and hardships in life?
Dr. Lungile Mabaso: As briefly stated above, being a pastor's daughter, people do not realize how much unnecessary expectations and pressure they put on Religious Leaders' children, or any leader for that matter and how damaging that is, both emotionally and mentally.
Many times I thought of rebelling or quitting church, untilI got saved and saw things differently. And, that made me stronger, physically, mentally and spiritually.
Being a single mom to a boy child is not easy but it was all worth it. I struggled to obtain a bursary at Med. School but I never quit because I knew GOD WAS WITH ME AND HE HAD A PLAN FOR MY LIFE.
I lost 2 of my best friends in med. School due to GBV in 2 consecutive years (2000 &2001) one was stabbed and her throat was cut, the other one was shot in the head at close range.
I had a nervous breakdown and had to take a gap year, I found out I was pregnant and I was alone as a parent but my parents were my heroes (story for another day).
BUT, as they always say, there is a reason for everything. My son saved me!!! He gave me the reason to live, to go back to Med. School and finish my degree. I am forever grateful for my son (tearing up). I love him through eternity. I am still struggling to find love again, maybe I have fear due to GBV.
Due to this reason, my foundation is also aiming at teaching young boys on how to be better men? Racism has been my lifetime struggle but I learnt how to tackle it by being the best at being me and at what I do (by treating my patients well using my exceptional skills, experience and wisdom from God).
Being a woman, especially a black woman is the most challenging ever, ask any black woman.
Another biggest challenge was being an African female Medical doctor who studied in Africa and working in Beijing-China, but I proved everyone wrong and showed them what Africans are made and capable of.
I stood my ground and earned trust and confidence on behalf of my African continent! Finding support and funding when you start a business as a Woman is such a struggle and discouraging but I DID NOT QUIT!
Things people usually don't know?
People don't know that I am left-handed and I love and I know a lot about sports especially basketball, soccer, rugby and cricket.
What makes you unique in life and in career?
Dr. Lungile Mabaso: In life, I have gone through a lot of challenges and difficulties at a younger age which made me to grow and mature faster, to be strong, to learn how to fight and stand up for myself, love myself, to know my worth, to persevere, to go for what I love and to be independent.
Being a Medical doctor for me is a calling NOT a career hence I treat my patients in such a way that it pleases God. I love people especially children and elderly. I love helping the sick and I love helping the poor. I love making a difference in people's lives; hence I established a Foundation.
Your Unforgettable moments and Upcoming events?
Dr. Lungile Mabaso: I will be launching My 3 establishments soon, which are:
Thembela United Family Clinic
Thembela United Family Foundation
Royal Medical Aesthetics by Dr Lulu
I am westill looking for sponsors and funding and anyone who wants to be part of these amazing establishments to make a change in people's lives or to promote or advertise their products through us i.e Aesthetic medicine machines, skincare products, new medicine etc. Also, a Youth Development Centre on the cards.
UNFORGETTABLE MOMENTS
My birth – I was a BBA (born-before-arrival) at home, in my favorite bedroom where my late great grandmother delivered me and she was 103+ years of age. She was the best midwife in the community at the time, even though she couldn't catch me LOL, but I was the healthiest baby.
My son's birth
Losing someone I loved dearly due to violence at a younger age
Losing my 2 best friends at Med. school due to GBV
Receiving a letter of acceptance at UKZN Medical School
The last day at Med. school and the convoy, I will NEVER forget that day
Being offered a job in Beijing-China, in the best International Hospital Beijing United Family Hospital. It was such a great experience in every sense, i.e life, career and my personal growth
Being Honored in 2020 with the Outstanding Achievement in Health Award by the Appreciate Africa Network founded by Dr. Samantha Sibande in Beijing-China. And, I was the only African Native who studied in Africa who was working in Asia at that time.
This was written by God to work as a Pediatrician, a post that I did not apply for. I was chosen from LinkedIn and asked to join this prestigious Healthcare facility.
What are your Diet/physical appearance/sizes/measurements?
Dr. Lungile Mabaso:
African
Natural hair – Type 4c
Height 155cm
Weight 58kg
Hour glass shape
Shoe Size 4/5
I don't like seafood, I only eat Hake from the sea LOL
Non-alcoholic drinks
I am a coffee lover – Jacobs
Non-smoker
What will be your Expert advice-Social / professional?
Dr. Lungile Mabaso: Forgiveness is the most precious gift you could give yourself and the ones who have wronged you
Families
Mental illness is real, PLEASE make it your daily duty to check on your family, child, neighbour, colleague, patient, child, and your loved ones. Also, especially check on those who are always strong, smiling, always there for others, those ones are suffering the most!!!
There is always a way out and suicide is not the answer. Prevention is better than cure, you only have one body, take good care of it.
Focus on positive things.
Do regular checkups with your doctor to be able to catch diseases at an early stage.
To My Colleagues
God entrusted us with the lives of His people. Let's treat people in a way that pleases God.
Love what you do, let's treat people with respect, humbleness, kindness, with passion, practice ethical behaviour. And, do not overwork yourselves, there is life outside our profession, our families and loved ones need us too. Last but not least, let's respect each other!!!
To our youth
Fear God and honor Him with everything you do.
Respect your elders, not only your parents but ALL elders.
Respect yourselves.
Do not make social media your point of reference.
Celebrities are also humans and are not perfect, be your own role model.
Seek help and don't be afraid to talk to someone when you feel lost and overwhelmed, I'm HERE!!!
Know your worth
Love yourself
Please stay away from drugs, alcohol and bad friends.
There is always a way out.
There is no easy way out in life, easy come easy go, do not sell your soul to the devil for short-lived pleasure or wealth!!!
What are your social media links?
LinkedIn is Dr Lungile Mabaso
Will be joining Insta/Twitter for business purposes soon.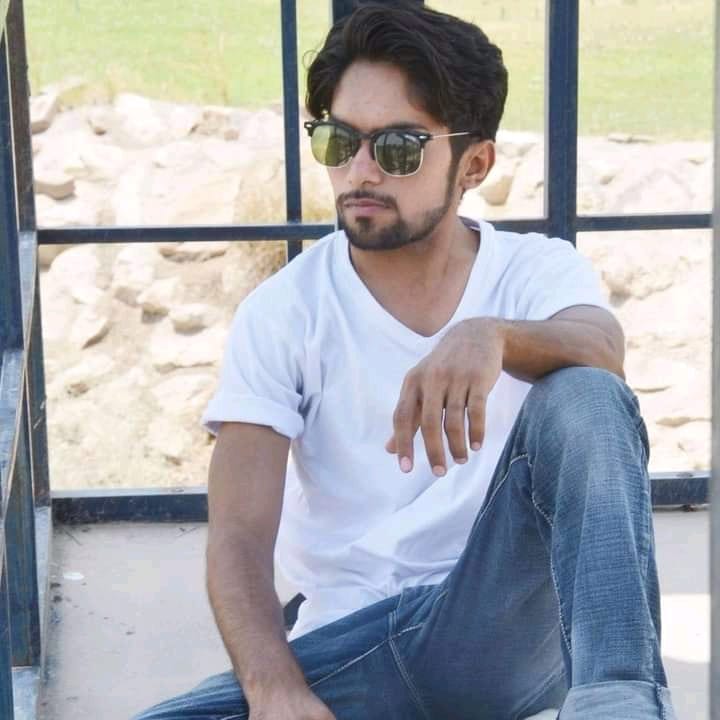 Tariq Riaz is the owner, writer and editor in chief of TheCelebrity.Online – Read more on our About Us page.
Read More From This Author At – Tariq Riaz