Dr. Joy was recently interviewed by TheCelebrity.Online Magazine and below is the Q&A session we had with her.
Dr. Joy As Exclusive Cover Story – September 2023
How do you introduce yourself?
Dr. Joy: Here is my short bio. What's Up Beautiful People! I am Dr. Joy Ohayia, Total Wellness Advocate. I am extremely passionate about health and wellness in all aspects of her life, strives to bring that same enthusiasm to others. My brand mission to share relevant wellness information that positively impacts the lives of others.
From 2010 – 2020 Producer and Host of the Award Winning local Cable TV Show, The Dr. Joy Show "Your Prescription For Total Wellness", with a focus on "The Seven Elements of Total Wellness," comprising physical, nutritional, social, environmental, financial, spiritual, and emotional/mental aspects. Motivational speaker and published author "Pivot to Find Your Joy", a call to action for my readers to help them find their JOY Author of "Don't Let "IT" Get You!
An Empowering Health and Fitness Guide for Women." This comprehensive resource is dedicated to helping readers overcome obstacles to health and happiness Co author of "Are We Functioning Under Conflicting Knowledge Every Day?".
This quick read offers a new concept to resolve internal conflict and Featured in "Blueprint for Success Proven Strategies for Success and Survival," alongside Stephen Covey and Ken Blanchard. Received international award recognition as The 2017 Disruptor Of The Year presented by Whole Life Activation based in the UK who celebrates the achievements of phenomenal women across the globe.
Childhood to Adulthood – How was your transition from childhood to adulthood and what are the bad and good things you remember?
Dr. Joy: Ok the transition from childhood to adulthood was a long time ago. I will try to remember to sum it up in a few words freedom, fear, lots of worry. The worry stemmed from trying to be perfect in all aspects of my life high school, college, on the track, and professionally. Finally, I realized there is NO one perfect, just my Best. My internal competitiveness began during my childhood and continues today. I strive to be the BEST I can be.
Struggle – What hardships have you gone through in life?
Dr. Joy: Three instances:
1)I am an only child and was a victim of bullying throughout my childhood. I believe this is when my internal competitiveness began, I wanted to beat my abusers through academic achievements and wins on the track.
2)One may say a layoff. June 2005, I was relieved of my duties as a Financial Services Executive. It was a bit troubling as my husband and I made a conscious decision to invest in the middle school and upper school education of our young sons (we have two sons grown and successful in their own right) and were accustomed to a lifestyle (house, automobiles, travel, experiences).
The layoff was actually a blessing in disguise, yes I had to make some changes as in regards to finances and spending we focused on the education of our sons and the launch of my business QuantumQuest LLC to purchase a women only gym franchise Ladies Workout Express. My goal was to (still is) encourage women to take care of themselves first. The layoff allowed flexibility to support our sons with all of their extra curricular and school activities. I would say, personal growth increased post layoff, for which I am grateful.
3)In 2011, I sustained a back injury with debilitating pain, fearful of spinal surgery, I endured the pain and physical therapy for 10 months, finally I had the surgery in July 2012, succumbed to the idea of being dependent through the healing process. My increased faith and love from my immediate family helped me through my depression (everything stopped, my independence was gone, my so-called friends did not have time for me, diminishing confidence in my own abilities).
I experienced physical and emotional pain. Through prayer, patience, adhering to drs orders, a year later I was able to complete my running workouts, however it was advised by my physicians to abandon the idea of achieving USA Masters Track and Field World Ranking. All three instances above required me to reevaluate, pivot, and make changes to move forward and keep it moving.
What do people usually not know about you?
Dr. Joy: I enjoy playing intellectually stimulating games MahJongg and Bridge.
What sets you apart from your competitors in the industry and in life?
Dr. Joy: Mental toughness, internal competitiveness, I am relatable and authentic.
What are your upcoming major events?
Dr. Joy: None for last quarter of 2023. Time to rest.
What are your food preferences and physical attributes?
Dr. Joy: My food preferences currently breakfast (usually I skip if playing tennis in the morning), however I enjoy create my own omelet egg whites, roasted tomatoes, spinach, jack cheese, no bread, mixed green salad. OR Blended Juice with various organic fruits and veggies strawberries, raspberries, blackberries, gala apples, turmeric, fresh ginger, red beets, kiwi, pineapple, and mango.
Healthy Lunch Raw Spinach leaves, tomatoes, guacamole spread, cucumber, onion on a wrap. Non healthy lunch a good ole burger and onion rings. Drink water lots of it without ice. Dinner great food.
Your love life, relationships and family?
Dr. Joy: My husband and I have been married since 1987, grateful for their health and safety, laughing and enjoying life together every day.
What expert advice would you like to give?
Dr. Joy: Five nuggets of advice.
1)Have Patience,
2)Do not compare yourself to others, as comparison is the root of unhappiness,
3)Have NO regrets,
4)Stay in the present,
5)Do whatever brings you JOY!
Your social media handles and website links?
Dr. Joy:
Website: www.drxjoy.com
IG: drjoyohayia
FB Personal: DrJoy Ohayia
FB Business: Dr Joy Your Prescription For Total Wellness
LinkedIn: https://www.linkedin.com/in/drjoyohayia/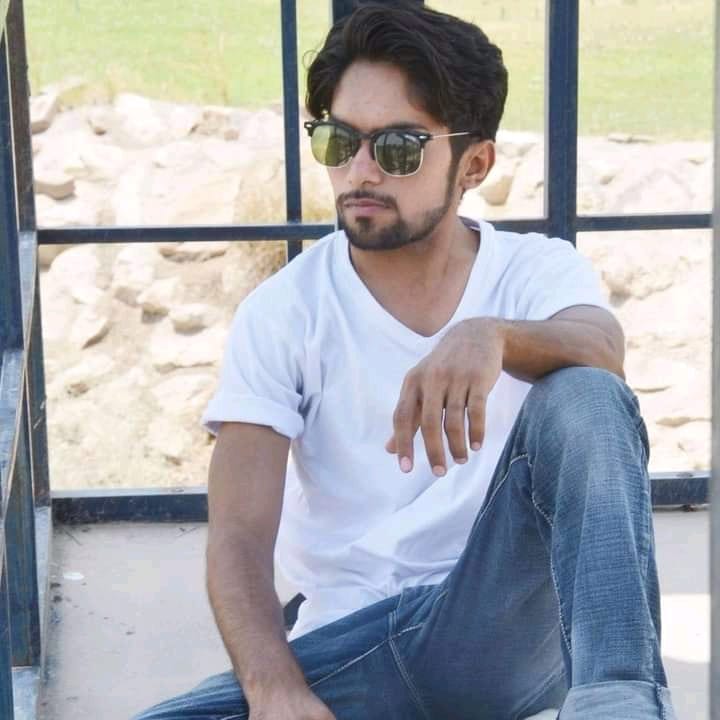 Tariq Riaz is the owner, writer and editor in chief of TheCelebrity.Online – Read more on our About Us page.
Read More From This Author At – Tariq Riaz