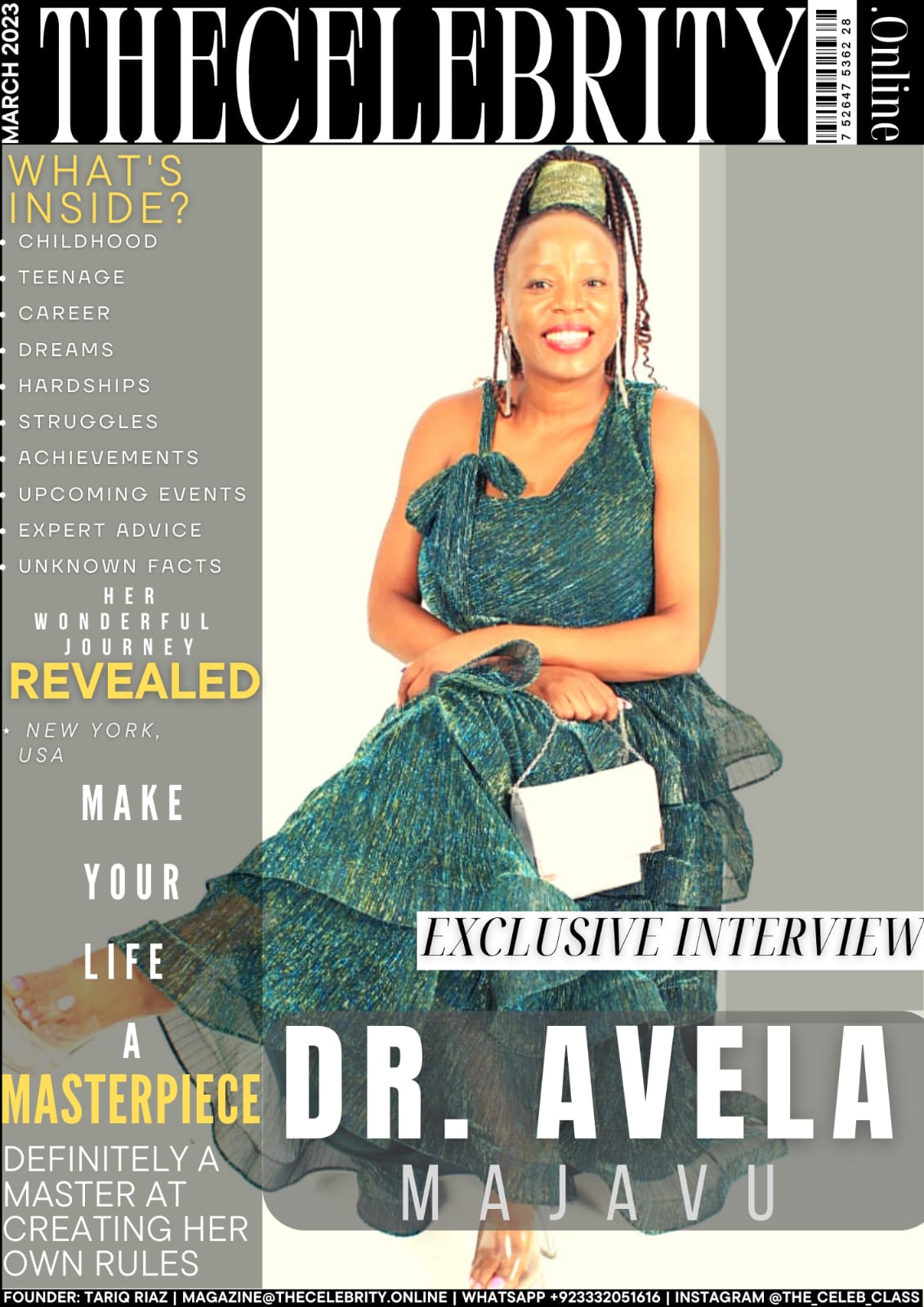 Dr. Avela Majavu was recently interviewed by TheCelebrity.Online Magazine and below is the Q&A session we had with Dr. Avela.
Dr. Avela Majavu As Cover Story Interview Feature – TheCelebrity.Online March 2023 Edition
How do you introduce yourself?
Dr. Avela Majavu: I am Dr. Avela Majavu, born, raised and grew up in Kentane Village, Eastern Cape, South Africa. I have both parents, my mother Nozibele and my father Boy Majavu with my four siblings, late brother Zama, Ncedisa, Kuhle and Sikhona. My parents taught us about respect, being humble, humility, sympathy, listening skills, generosity, unity, and love. I was raised in a respectful and generous home, where everyone in the village respected my parents for that. I have embedded the teachings of my parents as they made me who I am today. I hold a PhD in Chemistry from Nelson Mandela University, 2015. Currently I am Research and Development Chemist at Sibanye Stillwater Precious Metal Refinery, and I am co-founder of South African Association of PhD.
How was your transition from childhood to adulthood and what are the bad and good things you remember?
Dr. Avela Majavu: Remember my primary goal in primary school was to be position one in class in my childhood, I knew that I don't get to know things easily in class, so I came up with the strategy to be in position one in class. I used to memorize notes from cover to cover for all subjects in my primary years. Sleeping early and waking up early hours was my strategy to achieve my primary goal. It also showed when I was in my varsity that I could only study during those early hours. Power nap after attending all the lectures was one thing I still do after a long day at work. After power hour I used to wake up and go to the karate gym at varsity and come back shower, eat and sleep.
Eight at night was sleeping time. I was not a television fan, as we did not have it when I grew up, therefore it was very easy not to be hooked by it at varsity. All I could watch was wrestling from 5 pm to 6pm, because no one was interested. I trained myself in my childhood to be independent, a hard worker knowing very well I am naturally clever, however, I trained myself to be goal oriented. I remember the first-time attending graduation at Nelson Mandela University in 2006, I was amused to see all these people in red gowns as I did not understand why they were wearing them. As they were introduced, I realised these were people getting their doctorate and I was inspired that one day I too would become a Doctor of Chemistry and wear that RED GOWN" one day. I met my PhD supervisor, who was one of the PhD graduates and that time he was doing his Post Doctor as we were using the same bus going to the varsity. I noticed him and went to start the conversation by first congratulating him.
I went to present my master's works at Rhodes University, and I met him again as he was a lecturer there. I had a new dream, a new goal, and a new vision; however, they were almost shattered when I was told I will not make it beyond my master's degree as my marks were lower than what was required for PhD. I took a gap year as I remembered him as I looked for him via facebook and Rhodes University website, I found him as he remembers that GIRL who had a dream of wearing RED GOWN one day. He believed in me, as I had to write a motivation letter 'Why I want to pursue a PhD"?
I spent four years under his wings as he exposed me to go present my PhD work to the international and local conferences, being an exchange student in University of Florence, and publish my PhD work, locally and internationally. My PhD work was related to a mining industry project where I have received an award as Highest Performer at work. As I reflect from my transaction of childhood to adulthood, it made me think that I trained myself to be a hard-working person and a positive fighter and that what made me who I am today as I embrace being authentic and believing in myself. 
Struggle – What hardships have you gone through in life?
Dr. Avela Majavu: Being constantly hospitalized during my 1st year doing master's degree and 1st PhD degree and had to fight for my life and God was there throughout my journey and He is still in control. Among the hardships I faced I suffered from mini depression, it had shown me flames as I had to quickly get over it and focus on my studies with the help from family, friends, doctors, and nurses.
What do people usually not know about you?
Dr. Avela Majavu: I am a silent fighter, I like to prove a person or people wrong, if you said I will never make it, I turned that negative comment and made it the opportunity or a new goal, however, I selected the battle I will fight. I do paradigm shifts while allowing someone to win, as the person will focus on his / her win, while I am focusing on something I am passionate about so I may grow strength from it. That is my positivity.  
What sets you apart from your competitors in the industry and in life?
Dr. Avela Majavu: I am an ambassador, advocate, and servant to serve as Woman in STEM, Woman in Mining. My mandate is to reach out or recruit young women in STEM, promote, and retain them as Women in STEM. I participate in the Eskom Science Expo for young scientist's judge bridging the gap of girls and boys from disadvantaged backgrounds through science, innovation and technology focusing on early child development to love and develop skills while still young and fresh.
I do this through Radio station interviews "Mhlobowenene SABC radio", through invited to be Keynote speaker Department of Science and Innovation, through community outreach as volunteer to participate organising workshops for Black women in science cohorts which caterer their needs like scientific writing and through this programme, BWIS provide mentorship and build sisterhood with one mind goal, to take up space and give back to the community.  As a Woman in Mining, my bigger scope to interact with young scientists and formulate partnership for betterment of especially female scientists who would like to contribute to the mining space as scientists. I was nominated and awarded as the "Rock Star" highest performer in 2021 and recognised in male dominated environment while being a Research and Development Chemist "Scientist".
Through these activities I was nominated and awarded as one of ten members of South African Young Academy of Science 2022 below forty to join the 29 top scholars in the Academy of Science in South Africa.  I was the first non-academic Doctor in the history of the South African Academy of Science to join them coming from the industry.
What are your upcoming major events?
Dr. Avela Majavu: I always have a privilege to be invited to the Radio stations, be keynote speaker, motivator, inspire others and be a panelist in different content.
Guess at Mhlobowenene SABC radio talk show: Woman in Mining in South Africa, Mar 2023
Keynote speaker: Unlocking opportunity in Science, Technology and Innovation for women and girls in South Africa and Japan, Feb 2023
Nominated and awarded as the new member of the South Africa Young Academy of Science, joining 29 top scholars in the Academy of Science in South Africa, Oct 2022
Panelist on Institute of Worldwide Leadership and Development: Women in STEM, as Scientist and Academic, Aug 2022.
Participating celebrating women's month hosted by WIMSA, selected to be one of the Panelist," How to Connect with Confidence" #BeBoldBeBraveBeYou, #EmpowerHer, BeTheVoice, Aug 2022
Panelist reviewer: Review Centre of Nanomaterials in Research and in Science, June 2022
Women in Mining South Africa 2022 mentorship program Panelist: Topic: Being my own CEO of my career/ managing my career like a business, April 2022
Inspiring Fifty South Africa winner in Women in STEM 2021, Women in Science and Women in Tech awarded by Ambassador of Kingdom of Netherland in South Africa, Mar 2022,
Eskom Science Expo for young scientist volunteer judge for regional and national, Feb 2022
Highest Performer at Sibanye Stillwater Precious Metals Refinery: "Rock Star for High performance for April 2021
Featuring True Love Magazine "Class of 2020" Women are coming for everything, 2020
What are your food preferences and body measurements?
Dr. Avela Majavu: I prefer a healthy diet most times, however I am not too strict on it. I like a gym person and love Team 5am.  I am size 30 and my weight is 59 kg, 1.55 height and my body is slim, however, blessed with size 38DD.    
What expert advice would you like to give?
Dr. Avela Majavu: Be hungry for help to better yourself, yes, I was born as an introvert, as I was told that I should stop being apologetic, and shy, as it was coming up from different people. I took a leap of faith as there was call to join women in mining south Africa mentee 2021, where more topics that were discuss related to the challenges that I faced everyday like stepping out of my comfort zone, imposter syndrome and inner critic made me to take that step of faith to silence that inner critic voice and be able to unleash the superpower that was locked within me.
There was a necessity for my professional and social life to balance. I have joined mentoring programmes for my personal growth, my career growth, and my spiritual growth.
My professional life is currently growing from being a Scientist to understanding Business Acumen as I am mentored to understand the core mining business not only as Scientist, however, looking at what the world needs i.e future technology for mining. My social life is currently growing as I am currently fulfilling my goal to give back to the community at large. I am doing what I am passionate about: bridging the gap or unlocking the opportunity in science, technology and innovation for girls and women and working closely with the department of science and innovation as a sponsor for black women in science organisation. My spiritual connection to my Master daily and feeding my soul make my life balance and be completed.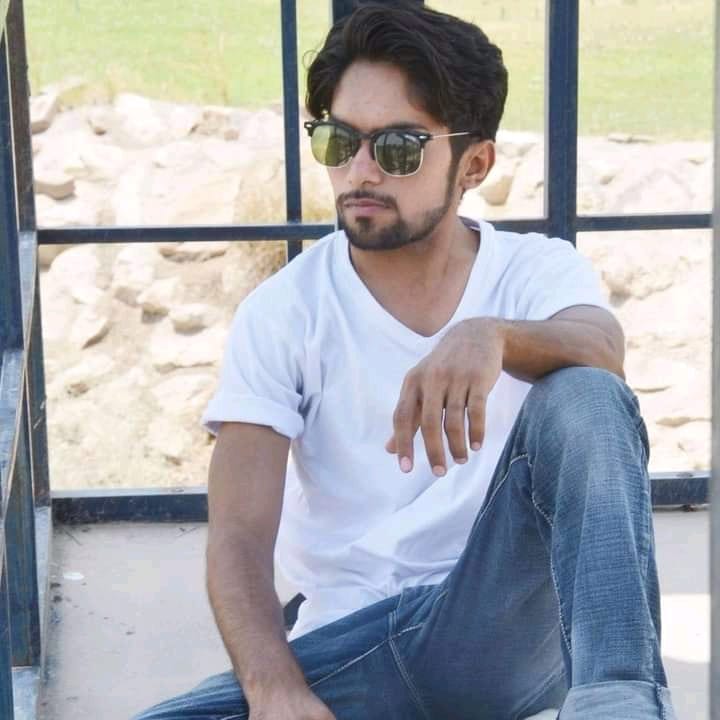 Tariq Riaz is the owner, writer and editor in chief of TheCelebrity.Online – Read more on our About Us page.
Read More From This Author At – Tariq Riaz