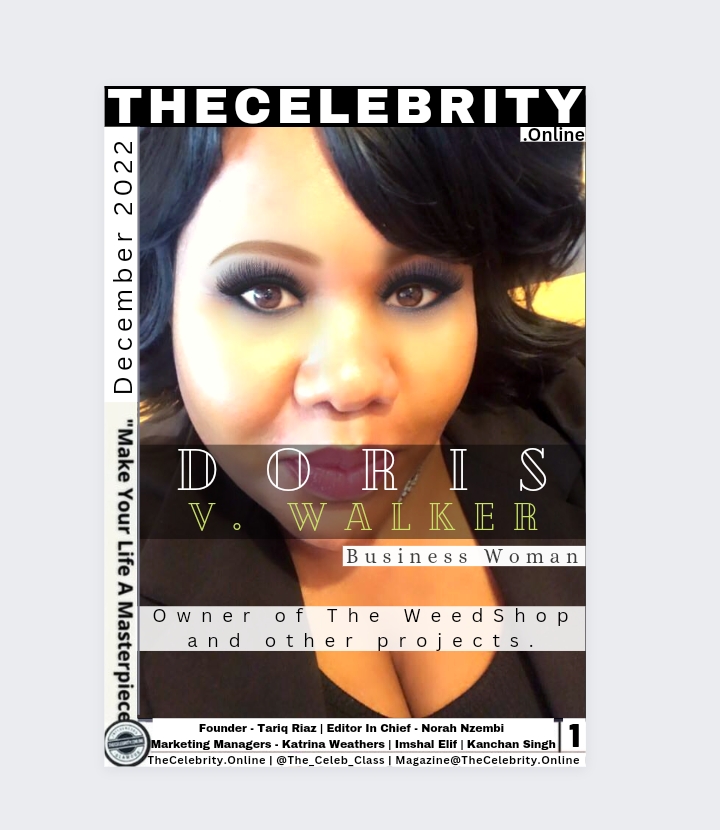 Doris V Walker is a business owner and she is introducing the Weed Shop where her newest store providing alternative solutions to pain management, strength building, and physical rehabilitation. TheCelebrity.Online has recently interviewed Ms. Doris about her journey of life and below is the Q&A session we had.
Doris V Walker As Cover Celebrity Of The Month – TheCelebrityOnline December 2022 Edition
Doris V Walker's Childhood to Adulthood
How was the transition from your childhood into adulthood/teenage and what good and bad things you remember?
Doris V Walker: My transition from childhood to adulthood was normal, I experienced the same test and trials that everyone else is faced with. I had a strong spiritual upbringing, I don't know who I would be without my spiritual foundation. There will be turbulence in your life whether created or uninvited.
Doris V Walker's Struggle
What hardships you faced during your life?
Doris V Walker: I have faced every hardship that any human can face, Life and death, Termination, Divorce, Marriage, Children, Work Abandonment, Unemployment; Most of it was due to inviting people into my life who didn't deserve to be in my presence or company.
Things people usually dont know?
Doris V Walker: Life seems simple and easy, however, when you begin to align with your purpose, reason for being born, or star alignment for your lifeforce, every opposing force will also align to destroy your purpose. It is true ignorance is bliss.
Competitors Vs Doris V Walker
What makes you different from your competitors in the industry and life?
Doris V Walker: I have tons of lifeskills and experience and because I have suffered a traumatic injury and survived. I know what worked for me. I do understand there is a down side to almost every industry, however, I think that the healing aspect of this industry outweighs any opposition to my position.
Doris V Walker's Family & Affections
Tell about your family, friends and loved one?
Doris V Walker: Everybody that knows me or has known me, knows that I have been the center of attention of my circle of influence. My family and friends love me, however, its difficult not to be jealous of someone you sat next to in Church, school, or at work and not be a little envious after watching them accomplish so much.
Doris V Walker's lesson learnt in life
What are the lessons you learned so far in your life?
Doris V Walker: That all people are not the same, there are varying intelligences in the community, being professional and courteous to your clientele is number one.
Communication is of upmost importance, Never partner with anyone you don't trust, Stop giving people a priority position when you are merely an option. You have to pay to play. Invest in yourself. Pay attention, Be good to those who are good to you eliminate everyone else from your circle. Only let someone burn you once.
What is your biggest achievement that you want to share with our readers?
Doris V Walker: My biggest achievement, I will probably not ever know. I read a book on Egypt and began studying the constellations. I noticed several strange things about the Earths orbital path. I began a book called Observations Le Lunar. In our society there is a strong opposition to empowerment of minorities.
I have watched one group of so-called business professionals feed off another in the business ecosystem, enriching themselves and leaving the poor bottom feeder to struggle for survival.
There are too many people who don't know anything about hard work, achievement, and individual accomplishment. There is a get something for nothing attitude in society.
A leech society, a free ticket, or free lunch attitude. I read a book, and I have long since forgotten the title. But basically the book was explaining the business cycle. Reciprocation the act of the buyer empowering the seller and the seller empowering the buyer. This is the cycle that the cheat, liar, thief, and lazy person does not understand or respect.
What are the major Upcoming Events & Unforgettable Moments or products that you want to promote/inform our audience about?
Doris V Walker: I have some amazing things lined up for 2023. My website the Weedshop is number one. I want to build this business from the virtual ground up.
Share 3 tips with our readers from your area of Expertise?
Doris V Walker: My area of expertise is getting entrepreneurs started and positioning them for repeat success.
Doris V Walker's profile/physical attributes/body shape and sizes?
Ms. Doris: I'm athletic, short build, attractive woman with nice curves, I'm working on my body after a serious injury and am looking to get back in the gym and tone up. Looking great is one of my pet peeves.
What kind of people you love to interact with and why?
Doris V Walker: Intellectuals. It's my preference, to be really specific, religious intellectuals. I don't have to worry about insulting someone accidentally.
How do you see your industry doing in 2022?
Doris V Walker: The forecast is amazing with the right exposure things look amazing!
What 'Expert Advice' you want to share with the readers about the professional and social field of life?
Doris V Walker: Be your greatest advocate, God gave us this big World to maintain, cultivate, and explore. Find your passion, empower and enrich yourself and you will be able to enrich the lives of others. No one likes a cheat, a phony, a dishonest person, no matter if they are rich. People look at you differently when they find out you have lied, stolen, and cheated.
All it takes to take you out of the financial industry is one incident, it's not worth it. I have found out from years of experience that doing your job and being a good employee is the foundation to become a good entrepreneur.
Don't lose your job over foolishness. Stay away from trouble, its easy to get in and almost impossible to get out of. Keep your nose clean, read your contracts, be true to yourself, stay ontop of your industry.
Your contact details and social media links?
Doris V Walker: Email: wa************@gm***.com
Website: https://weedshopllc.myshopify.com/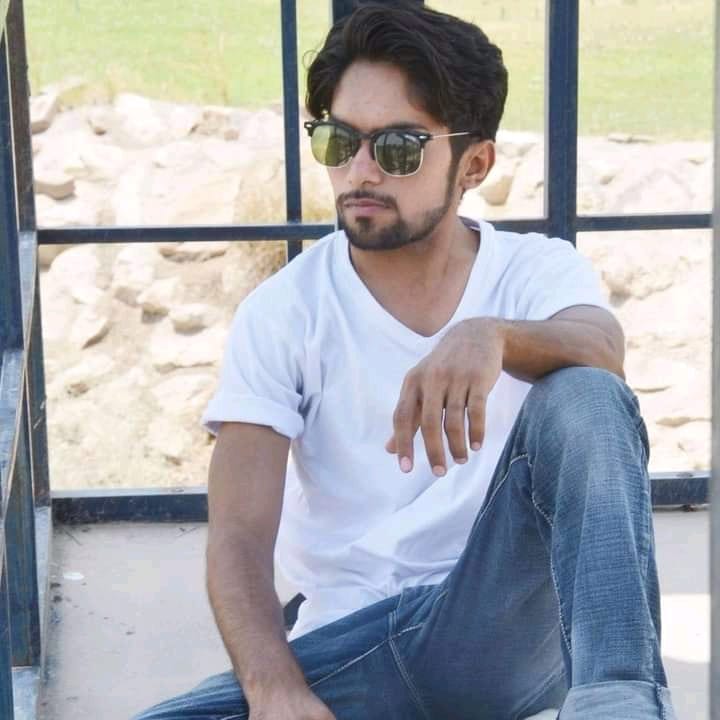 Tariq Riaz is the owner, writer and editor in chief of TheCelebrity.Online – Read more on our About Us page.
Read More From This Author At – Tariq Riaz