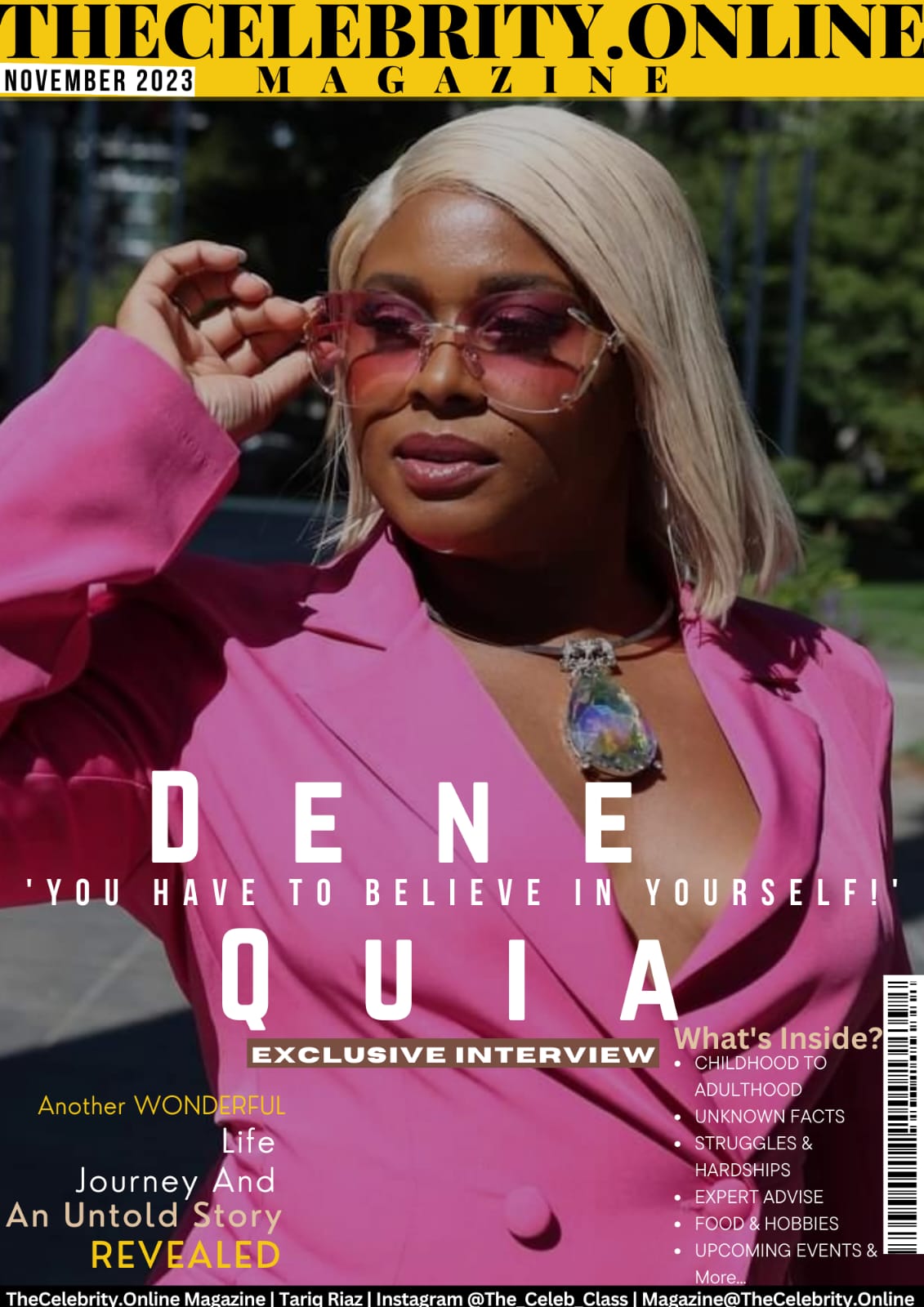 Dene Quia was recently interviewed by TheCelebrity.Online Magazine and below is the Q&A session we had with her.
Dene Quia As Cover Story – November 2023 Edition
How do you introduce yourself?
My name is Dene'Quia , singer / songwriter, actress & entrepreneur. I am originally from Hollywood , Fla and I currently reside in Atlanta, Ga. 
Childhood to Adulthood – How was your transition from childhood to adulthood and what are the bad and good things you remember?
My transition was very difficult and filled with unforeseen occurrences that were meant to break me. But instead all the changes I've been through from being bullied , losing my parents and not having much stability really showed me what I didn't want for my future as a whole. 
Struggle – What hardships have you gone through in life?
My life hasn't been an easy one. I lost my mother Joyce at the age of 8 years old & my father at 17 years old. I've basically had to raise myself in some ways. I was homeless at the age of 18 years old and that taught me a lot about myself. It taught me that no matter how stressful life can get there's always hope for things to make a big turn around in your life. I went from not having a home to owning homes , obtaining my degree in criminal justice , owning a successful family operated party rentals business and my own grocery delivery business , pursuing my music , becoming a 5x's charting artist and working as an acting in plays. I guess you can say I did bot let my hardships  stop me from achieving every goal I've set forth for myself. 
What do people usually not know about you?
People don't know that I am shy. I know on stage or even when I am operating our family business I don't come off as the shy type , but I am. I get nervous before shows and appearances but once I am on stage "Boss Lady Dene'Quia" shows up and I become more sine than ever. 
What sets you apart from your competitors in the industry and in life?
What sets me apart is that I am relentless. I've heard so many folks say that to me over the years. But I am finally seeing it for myself for every door that was closed on me. I've found ways to create my own door , create my own table and build myself up to be the strong woman that I am today. I don't believe in giving up. Giving up would mean I didn't see my purpose that God has for me in life. I knew since I was a kid my journey would be one the entire world would bare witness to as a form guidance to get theme through dark times and hardships. My story is relatable , there's so many people out there that could relate. I'm sure. 
What are your upcoming major events?
I have so much to be grateful for and a few things coming up. I just signed on to another play that's happening in February 2024 & I have a big show back home in Florida for the 50 years in Hip Hop Legends weekend in Miami , Fla , that's happening 12/1-12/4/2023. I'm excited to be going home and performing in my hometown amongst family , associates and friends. I have more stuff coming up but you'll have to follow me to find out. I believe in letting God lead me and open the doors necessary for me to walk through. 
What are your food preferences and physical attributes?
My favorite food is collard greens  and lemon peeper wings fried hard all flats and my favorite fruit is mangos. I am not a big breakfast person. But I do prefer drinking protein shakes or eating a yogurt in the morning before heading to the gym. 
Your love life, relationships and family?
I am Married and my hubby john and I share three beautiful kids , one girl and two boys. Life is Beautiful and our family is very close knit. That's one thing that was very important to me. Because my parents weren't married and even though they got along in front of me as a kid. I never saw them in the type of family setting that I share with my hubby and kids. 
What expert advice would you like to give?
"You have to Believe in Yourself!"

Dene'Quia 
Your social media handles and website links?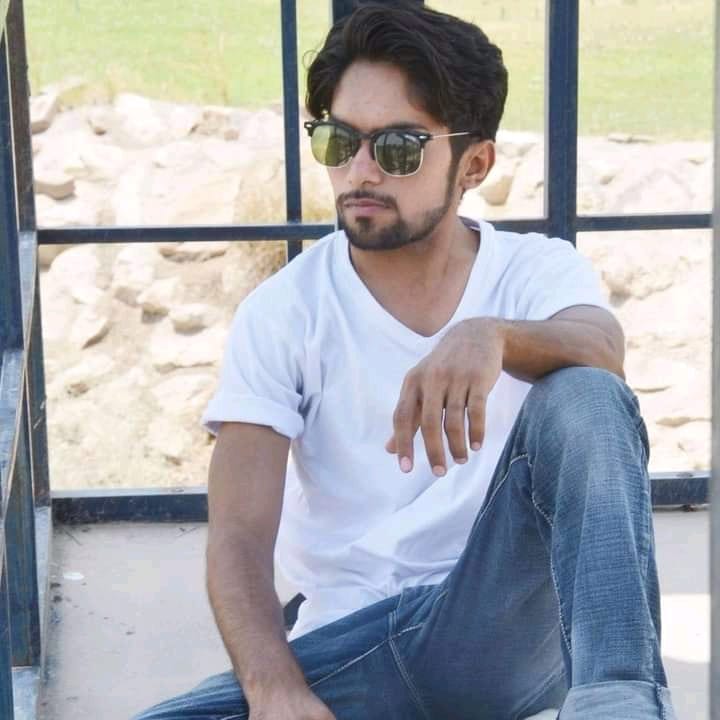 Tariq Riaz is the owner, writer and editor in chief of TheCelebrity.Online – Read more on our About Us page.
Read More From This Author At – Tariq Riaz