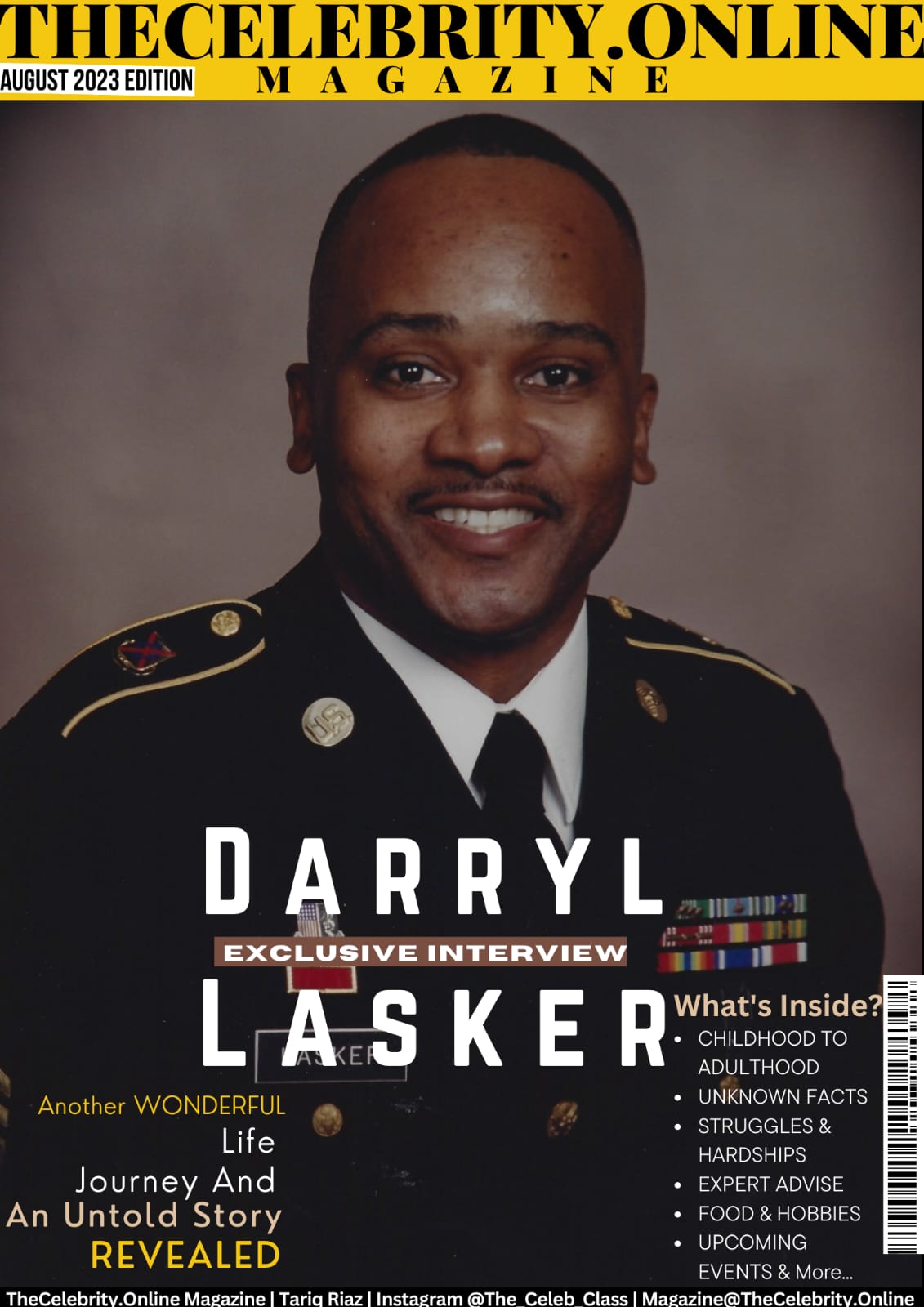 Darryl Lasker was recently interviewed by TheCelebrity.Online Magazine and below is the Q&A session we had with him.
Darryl Lasker As Exclusive Cover Story – August 2023
How do you introduce yourself?
Darryl Lasker: My name is Darryl Lasker. I mean, I have titles related to what I do, and what I have done, but only use them if/when necessary, according to the audience.
Childhood to Adulthood – How was your transition from childhood to adulthood and what are the bad and good things you remember?
Darryl Lasker: The transition was not too bad. I had good mentors who prepared me for some of it. The best thing I remember is freedom to do what I wanted to do. The bad thing I remember that freedom also meant more responsibility.  My parents didn't have enough money to help me pay for college, so I had to work a part-time job during my freshman and sophomore years.
Struggle – What hardships have you gone through in life?
Darryl Lasker: Comparatively to many others, my struggles have been minimal. The biggest hardships I've gone through to this point have been divorce, financial struggle, but I've flourished after those hardships. 
What do people usually not know about you?
Darryl Lasker: My voice is great in the shower! Unless people read my bio somewhere, they don't usually know I have published a book of poetry, been a co-author of another book, acted in a movie, or that I'm retired military.
What sets you apart from your competitors in the industry and in life?
Darryl Lasker: What sets me apart in the industry is I haven't seen much focus on eradicating problem gambling and emphasizing responsible gambling; definitely not in the humorous way that I try to do it. I believe gambling can be a fun experience with proper boundaries and effective strategies. I would like for my mascot, "P.U.G.S. The Canine Counselor" to become THE face of responsible gambling for all genres of gambling. In life what sets me apart is that I don't feel as if age or any other obstacles should prevent someone from pursuing their goals, or prevent living a healthy, active lifestyle of their own design.
What are your upcoming major events?
Darryl Lasker: Major events for my company are the start of the Pro and College football seasons and pro baseball playoffs, so we will focus our promotion on responsible sports gambling. Also, with the Holiday season approaching we will be promoting our Holiday line of products.
What are your food preferences and physical attributes?
Darryl Lasker: My food preferences are vegetables, fish, poultry and seafood. Physical attributes: I work out daily in order to maximize my health. I am physically fit, have a look of distinction, and appear at least 20 years younger than my age from what I'm told. 
Your love life, relationships and family?
Darryl Lasker: I am divorced.
What expert advice would you like to give?
Darryl Lasker:
Do all of these early and often in life:
Travel
Set boundaries with people in your life
Practice Self-care
Start a business
Seek financial independence
Only work in industries you are excited about
Don't sacrifice your happiness for anyone/anything
Spend intentional time with yourself in order to know yourself as fully as possible
Seek quality, professional therapy
Your social media handles and website links?
Darryl Lasker:
Website: https://dashrycreations.com
IG: https://www.instagram.com/dashrycreations/
Facebook: https://www.facebook.com/dashry.creates/
Poetry Book: https://www.amazon.com/LOVE-LIFE-Relational-Journey-Through/dp/B0BGNF4QFR
Entrepreneurs Book: https://www.amazon.com/Redesign-Your-Strategies-Ambitious-Entrepreneurs/dp/0999890166