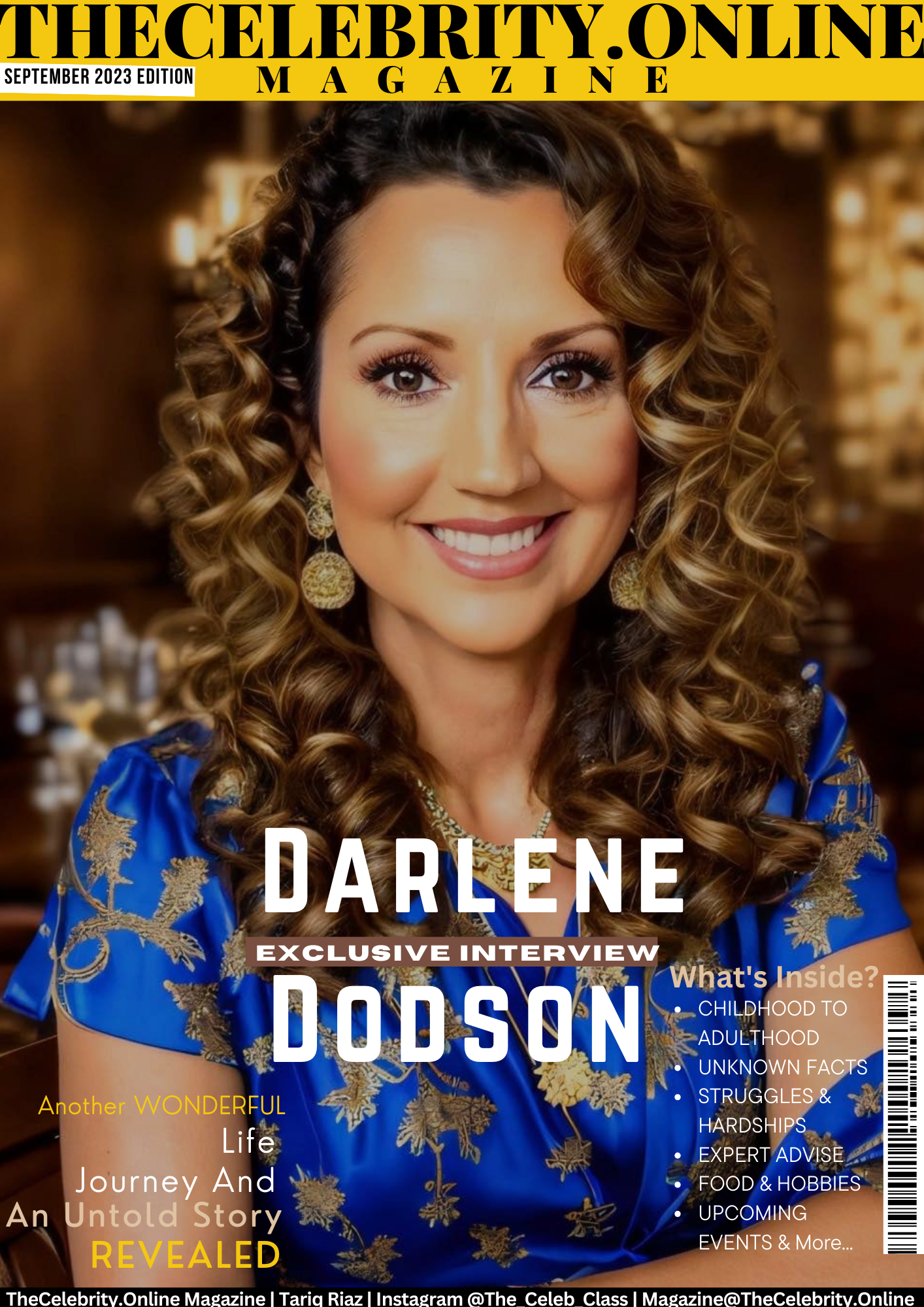 Darlene Dodson was recently interviewed by TheCelebrity.Online Magazine and below is the Q&A session we had with her.
Darlene Dodson As Exclusive Cover Story – September 2023
How do you introduce yourself?
Darlene Dodson: Hi, my name is Darlene Dodson, energy healing coach, spiritual counselor, and holistic healing advocate. I am the founder of Healthy Bliss Wellness, and help women suffering from chronic illness recover their life and health using the mind-body connection.
Childhood to Adulthood – How was your transition from childhood to adulthood and what are the bad and good things you remember?
Darlene Dodson: I grew up in a traditional, American household, with a loving family, grew up in the church, but always felt different because I was raised knowing that I was adopted when I was 6 weeks old. I was an awkward child and had this inner knowing about things and people and spiritual matters, which was a no-no growing up as a Christian.
Back then, no one talked about the mind body connection, meditation, holistic healing or energy healing or eating organic food, there was none of that like there is today.
My experience into adolescence can be compared to trying to fit a square peg into a round hole. There were 4 of us kids, so there wasn't a lot of extra money. We moved from Virginia to Texas when I was 9 and I wore hand me down clothes and high water jeans that used to be my brother's clothes.
Going to a new school, I was teased at school and was bullied because I was different, but things got better, and I grew out of that awkward stage and grew more comfortable with who I was. I always knew and felt loved, and that was what helped me get through my difficult times as a child.
Struggle – What hardships have you gone through in life?
Darlene Dodson: Let's see, where do I begin? I got married at 17, had 2 beautiful daughters, and was divorced by the time I was 21. Then, 2 years later, my grandmother who lived with us growing up and helped raise me passed away. 8 months later, my 26 y/o brother, Doug, a deputy sheriff, was killed in the line of duty in 1996. The year after that, my girl's father tragically passed away in a car accident. Three deaths in the span of 3 years sent me into a deep depression for quite a while.
Then, just before I turned 40, I was diagnosed with several chronic illnesses at once Epstein-Barr Virus (EBV), West Nile Virus, Lyme Disease, and later Lupus. I was under the care of a doctor for 8 years and she was a "pill pusher". Every 3 months I went to the doctor and came out with a new prescription. At one time, I was on 12 different medications, and with all the side effects, they made me feel in a worse condition than what I was being treated for.
My health got so bad, I couldn't work anymore and had to go on disability. It was then that I realized thedamage I was doing to my body by taking all of the medications.
I regained my health about 3 years ago and found my healing path through the miracle of energy medicine. I became a student of the ancient ways of healing and now help other women battling chronic illness reclaim their life and their health just like I did.
What do people usually not know about you?
Darlene Dodson: People usually do not know that I was adopted as a baby. Growing up, not knowing my birth family left me with this void in my life. Even though I had the best and loving family that God could have put me with, I felt a void deep in my heart, down to the depths of my soul. I didn't look like anyone in my family, but thanks to Ancestry DNA, I was able to meet my birth family.
In 2017, with my husband and son by my side, I traveled from my home near Houston, Texas and visited my birthplace in Omaha, Nebraska. There, I met my birth family, my mother, my half-brother who was 14 years younger than me, various cousins on both sides of my family, and it felt so amazing to find people who looked like me! I knew that void in my soul was filled, and I thank God every day for this experience.
What sets you apart from your competitors in the industry and in life?
Darlene Dodson: What sets me apart from others in the industry is that I use my intuition and combine that with multiple healing modalities during my clients' sessions. Not only am I a Reiki Master Teacher, but I am a Meditation Teacher, Master Herbalist, and am double certified as a Holistic Health Coach and Holistic Weight Loss Coach.
During a healing session, my clients feel so relaxed and comfortable that their body starts to heal on its own. My clients are able to find a level of healing that they previously did not feel was possible. I call that supernatural healing.
What are your upcoming major events?
Darlene Dodson: There are several upcoming major events that I am excited about. I have a couple of books coming out in 2024, the first is called The Healthy Bliss Wellness Guide to Healing Yourself Heal yourself through Universal Lifeforce Energy.
I also have a couple new courses coming out soon, one is about Energy Healing, and the other is about Meditation.
What are your food preferences and physical attributes?
Darlene Dodson: I am a believer that food is medicine. What we eat can either hurt us or help us. Eating a clean diet full of lean protein, vegetable-based protein, fruits and nuts all helps us to heal from within. And of course, staying away from processed food, sugary food, salty snacks and alcohol.
Your love life, relationships and family?
Darlene Dodson: I've been married to my husband Scott Dodson for almost 25 years. He is my partner, coach, and biggest cheerleader in my holistic healing business. Together, we raised 3 children, have 4 grandchildren close by, and we share our home with several fur babies.
What expert advice would you like to give?
Darlene Dodson: The expert advice I'd like to give is this:
You have all of the wisdom inside of you to initiate your own healing. Find a holistic healing coach, energy healer or some sort of spiritual counselor to help you along your healing journey. You can do this on your own, but why would you? Taylor Swift had a voice coach Tiger Woods had a golf coach. As an expert holistic healing coach, my entire mission is to help others find their healing path to recover their health, their life, and their happiness.
Your social media handles and website links?
Darlene Dodson:
Insta: healthy_bliss_wellness
Facebook:https://www.facebook.com/healthyblisswellness
LinkedIn: https://www.linkedin.com/in/darlenedodson/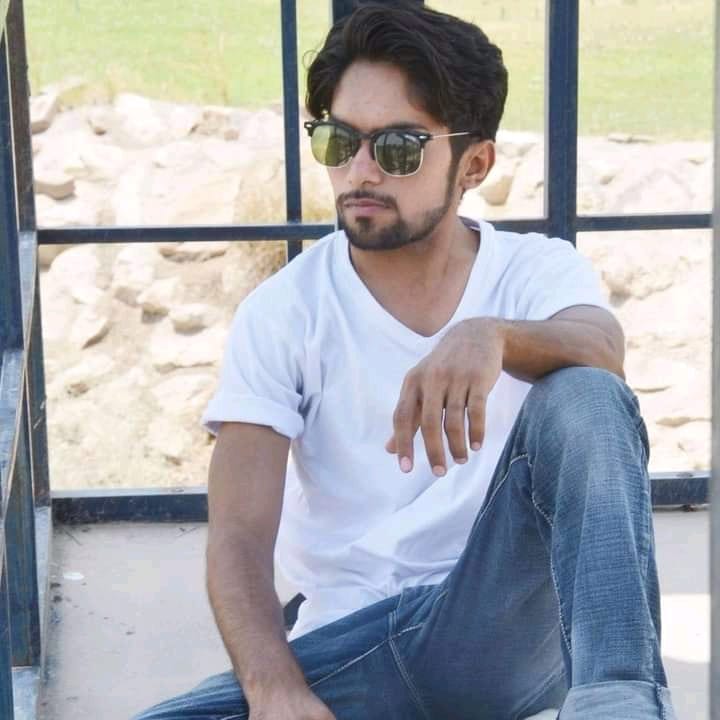 Tariq Riaz is the owner, writer and editor in chief of TheCelebrity.Online – Read more on our About Us page.
Read More From This Author At – Tariq Riaz