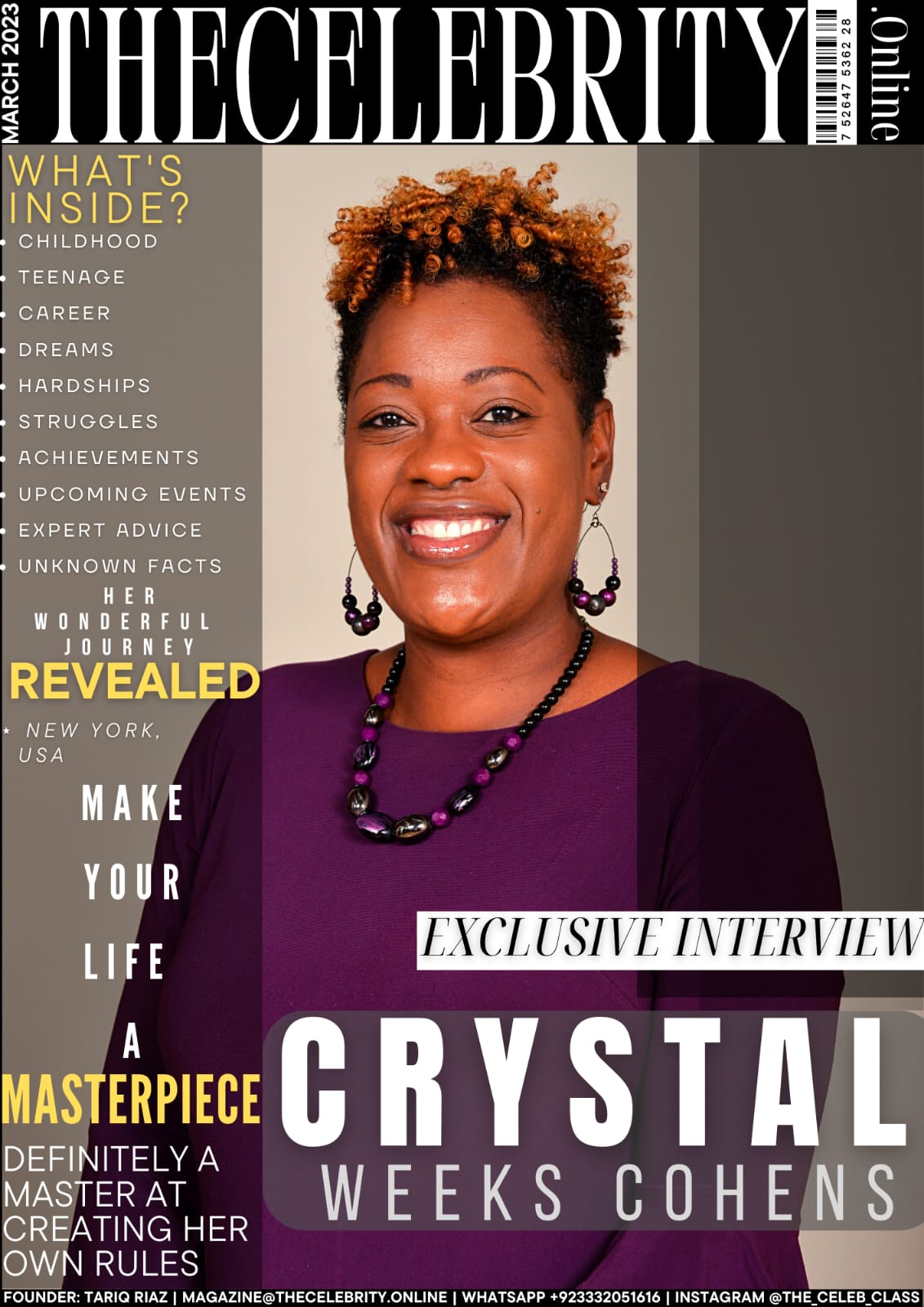 Crystal Weeks Cohens was recently interviewed by TheCelebrity.Online Magazine and below is the Q&A session we had with Ms. Crystal Weeks.
Crystal Weeks As Cover Story Interview Feature – TheCelebrity.Online March 2023 Edition
How do you introduce yourself?
Crystal Weeks: I always introduce myself professionally as Crystal Weeks Cohens, the current Chief Operating Officer of Health Network Solutions, Inc., in Cornelius, NC.  I am a dynamic, vision-driven C-Suite executive with over 20 years of extensive health care experience. 
I have a passion for making health care accessible to diverse populations in which health disparities exists, particularly underserved communities and vulnerable populations within the non-profit, Federally Qualified Health Centers/Community Health Centers, and government sectors.
How was your transition from childhood to adulthood and what are the bad and good things you remember?
Crystal Weeks: Wow, thinking back to when I was a child forces me to reflect on my current stage and age in my life. While I am truly grateful to God to be at this place and space in life, my childhood seems very distant. Nonetheless as I recall, I was a very talkative, rambunctious, curious, and smart little girl.  I remember when I was in elementary school and I would receive my report card, I would always get a "U (unsatisfactory)" in conduct for talking too much. I would be terrified to take my report card home for my mother to sign because I knew she would be angry.  I was so proud of myself that I had received an "E (excellent)" in all other subjects, but that "U" stood out like a sore thumb. I would think to myself, what is talking too much? My mother of course, would let me know what talking too much was… lol. 
Fast forward to junior high school and I continued to excel in academics, but I still did not have a firm grasp on being too talkative. I was very popular amongst my classmates as a student-athlete, and I loved to make everyone laugh. Little did I know, while all of my "friends" would encourage me to be vocal, they also knew that it was Crystal who would be disciplined for her unacceptable behavior and not them. My mother would always say, "A hard head makes a soft behind."  I never quite understood what that meant at the time, but I would eventually grow to understand.
By the time I transitioned into high school, the light-bulb finally went off.  After a few bouts of in-school suspension and after-school detention, I began to grow into the young lady that God created me to be.  I continued to excel as a scholar athlete, graduating with advanced academic honors, in the top 10% of my high school class, and earning a full scholarship to college. 
I began to prepare myself for the future that I envisioned for myself, excelling and becoming quite fond of all health and science subjects.  By the time I entered college, I had no doubt that I wanted to major in Biology/Pre-Med, more specifically, to become a Neurosurgeon.  Although I did not become a Neurosurgeon, I became exactly who God knew me to be when he formed me in my mother's womb. I have become a successful executive who now uses the gift of gab, coupled with my love of healthcare to serve those in need.
Struggle – What hardships have you gone through in life?
Crystal Weeks: As I stated previously, I had plans to go to college to pursue a degree in Pre-Med and then go to medical school to pursue a career as a Neurosurgeon. However, my plans were derailed before graduation as a result of some poor decisions that I made. I got pregnant my senior year of college, four months before graduation. I graduated Cum Laude, with a BS in Biology/Pre-Med and got accepted into medical school, however, I was unable to attend medical school. Post graduation, I gave birth to a beautiful daughter and was forced to raise her as a single parent. 
I worked odd jobs to provide for her and myself. Nonetheless, the passion to pursue a career in the medical field still burned deep within. After about a year of working endless, unfulfilling, low paying jobs, I decided to apply for jobs more closely aligned with my education and background. Luckily, I landed a job as a dialysis technician. 
This job would be the springboard to my budding healthcare career.  The trajectory of my healthcare continued to grow, but in a slightly different direction.  As such, I decided that I would be better suited in management. Thus, I pursued and obtained a Master of Healthcare Administration degree specializing in Executive Healthcare Management.
What do people usually not know about you?
Crystal Weeks: As talkative as I was growing up, I am actually terrified of public speaking. Imagine that… I know it's a shocker given the description of my childhood. For some strange reason I get nervous, clammy, and terrified when having to speak in front of a large crowd. Nevertheless, it is a part of who I am professionally. I took Public Speaking in college with the thought that it would help me conquer my fear, but I did what was necessary to ace the course. 
I don't believe that I have applied one single technique that I learned in that course to my life and although, many colleagues, family members, and friends insist that I speak eloquently and articulately, it does not ease my fear. Nonetheless, like I do when I encounter any challenge that I am faced within my life, I always rise to the occasion.  I have always wanted to be an example to my daughter that she can overcome her fears if she puts forth the effort and focuses on her strengths instead of her weaknesses.
What sets you apart from your competitors in the industry and in life?
Crystal Weeks: Over the course of my personal and professional life I have learned the true meaning of servant leadership and what it means to lead by example. It is very important to give-back to those who look up to us as leaders because community is the essential ingredient that sets our work ethic apart from the rest of the world. Therefore, I always place my focus on community, knowing that I can do so much more for God's kingdom, if I position myself to walk in God's purpose for me.
What are your upcoming major events?
Crystal Weeks: In December 2021, I birthed my new baby,  CWC Consulting, LLC. CWC Consulting, LLC is a consulting firm that focuses on providing assistance to non-profit organizations and community health centers to aid them in increasing financial stability, expanding operational capacity, and obtaining more funding, while focusing on providing access to quality healthcare services in an effort to reduce health disparities in underserved and marginalized communities.
What are your food preferences and body measurements?
Crystal Weeks: I am working on eating healthier in this new year, as I have added one more candle to my birthday cake. I have not eaten red meat for the last 25 years, but I am more open to trying some vegan options in this new season that I am in.  I have also committed to dedicate more of my time to my gym routine of 3 days weekly… whew.  I am more understanding of taking care of my temple now than I was when I was younger. 
What expert advice would you like to give?
Crystal Weeks: In everything that you do in life, do it unto the Glory of God.  Never operate out of a personal agenda, but according to God's perfect will, plan, and purpose for your life.  Never regret a day in your life: good days give happiness, bad days give experience, worst days give experience, worst days give lessons, and best days give memories!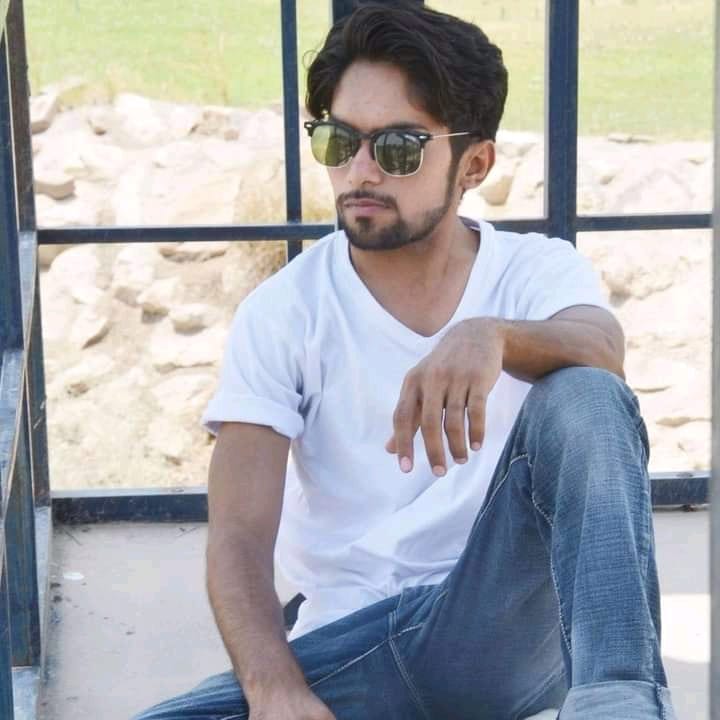 Tariq Riaz is the owner, writer and editor in chief of TheCelebrity.Online – Read more on our About Us page.
Read More From This Author At – Tariq Riaz