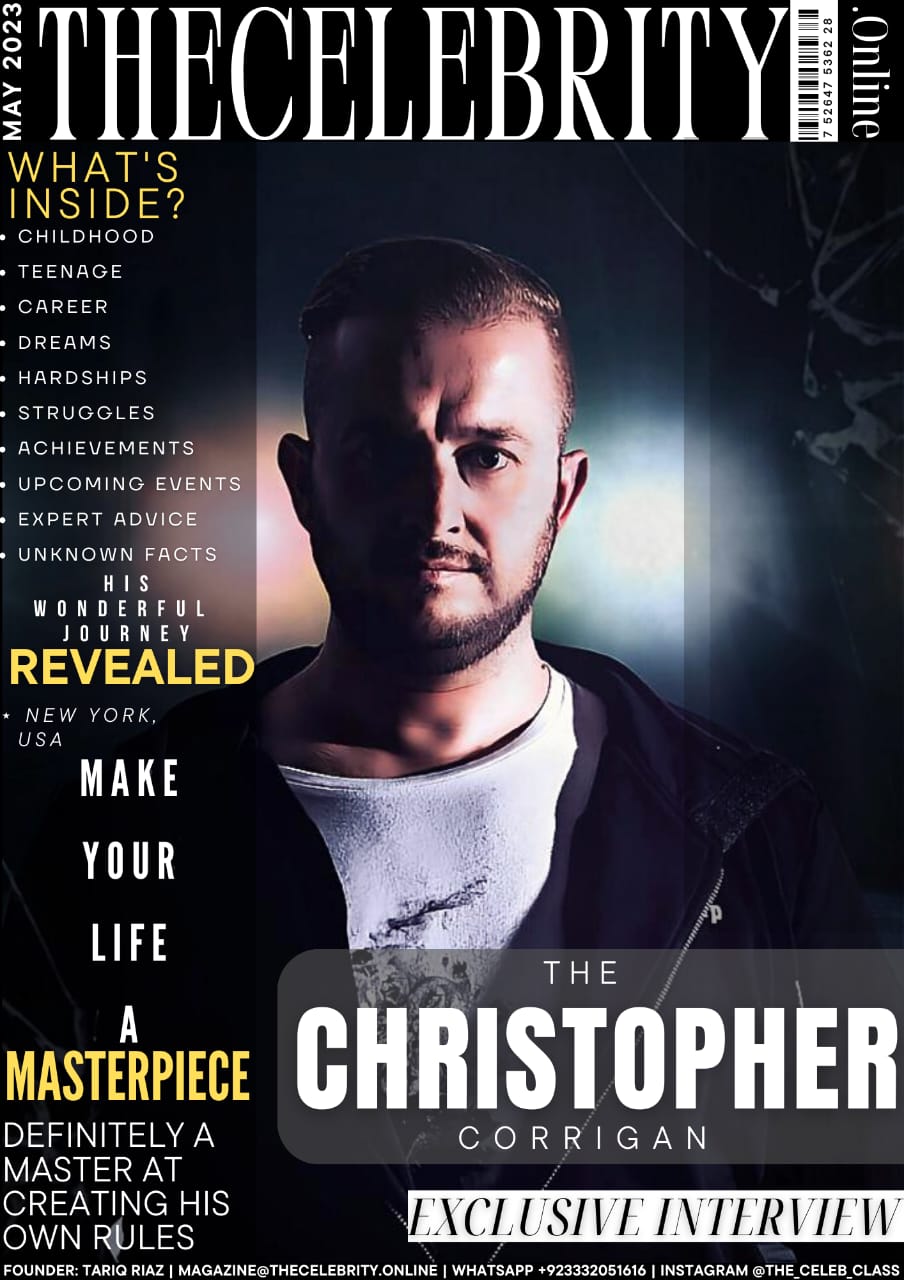 Christopher Corrigan was recently interviewed by TheCelebrity.Online Magazine and below is the Q&A session we had with him.
Christopher Corrigan As Cover Interview Story – May 2023 Edition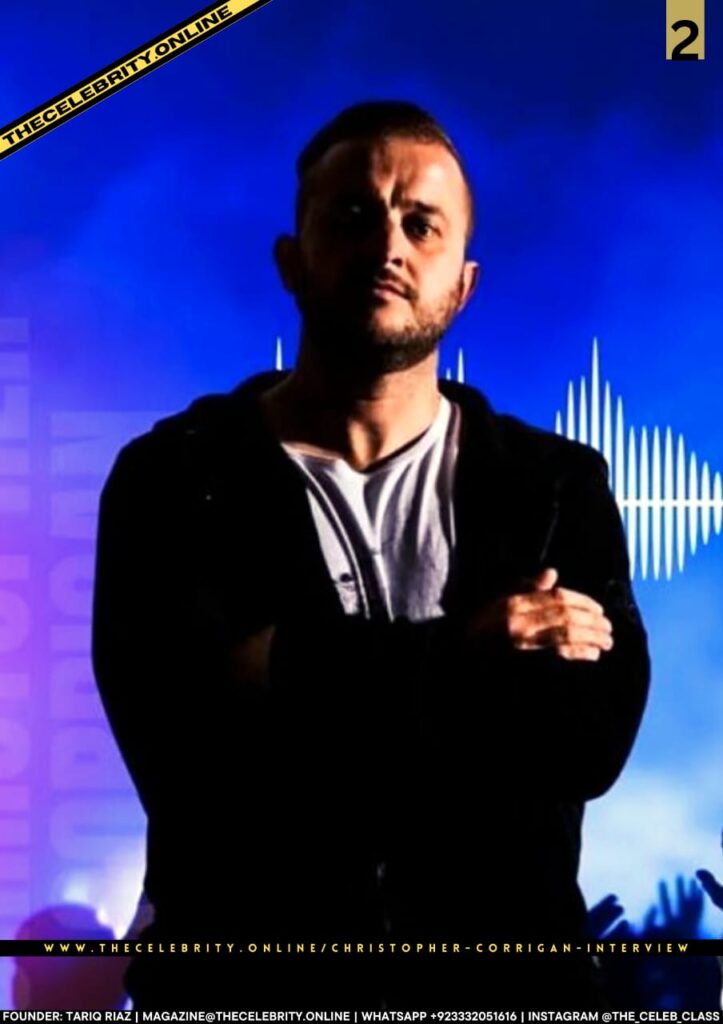 Childhood to Adulthood – How was your transition from childhood to adulthood and what are the bad and good things you remember?
Christopher Corrigan: As a DJ/Music Producer, I have always been passionate about music since childhood. During my teenage years, I started to experiment with music production and DJing, which eventually led me to pursue a career in the industry. The transition from childhood to adulthood was a rollercoaster ride, with its ups and downs.
Some of the good memories I have are the thrill of performing in front of a live audience and collaborating with other talented artists in the industry. However, the bad memories include the long hours spent perfecting my craft and the sacrifices I had to make to pursue my dreams.
Struggle – What hardships have you gone through in life?
Christopher Corrigan: As with any profession, the music industry is not without its challenges. One of the biggest struggles I faced was breaking into the industry and getting my music heard by the right people. It took a lot of persistence and hard work to get noticed, but I never gave up on my dreams. Additionally, there were times when I had to deal with rejection and criticism, which can be tough for anyone in a creative field.
What do people usually not know about you?
Christopher Corrigan: One thing that people may not know about me is that I produce a wide range of dance music styles, from Piano House to Happy Hardcore. While my work often focuses on electronic and dance genres, I have a deep appreciation for the diversity of styles within the broader dance music community. In addition to producing music in these genres, I'm also a fan and enjoy listening to these styles in my free time.
What sets you apart from your competitors in the industry and in life?
Christopher Corrigan: I believe what sets me apart from my competitors is my dedication to perfection and my ability to consistently produce high-quality music. I am always striving to innovate and push boundaries in my work, which has led to a unique sound that sets me apart from others in the industry. Additionally, I value authenticity and staying true to my creative vision, which I believe resonates with my fans.
What are your upcoming major events – Unforgettable Moments or products/services that you want to promote/inform?
Christopher Corrigan: Currently, I'm working on a variety of exciting projects in the music industry. I have some new original tracks, collaborations, and remixes in the works that I can't wait to share with my fans. Additionally, I'm proud to host my own radio show on UGXL Media, which airs on the first Saturday of every month. It's an excellent opportunity to showcase my favorite music and emerging talents in the industry.
Furthermore, I have some gigs in the pipeline that I'm looking forward to. I have always been passionate about performing live, and I enjoy interacting with my fans during these events. I believe that these performances are an excellent way to connect with people and to bring my music to life in new and exciting ways.
Your love life, relationships and family?
Christopher Corrigan: My family is incredibly important to me, and I feel grateful to have their love and support in everything I do. I am happily married with two sons, one of whom is mentally disabled and autistic. This has meant that my life has had to change dramatically, but for the better. It has given me a new perspective on life and a deep appreciation for the challenges that many families face when caring for loved ones with disabilities. As a family, we work together to provide the best possible support and care for our son.
In addition to being a father, I'm also proud to be a grandparent. It's a joy to watch my granddaughter grow and to be a part of their lives. My family is a constant source of inspiration and motivation for me, both in my personal life and in my career.
What expert advice would you like to give?
Christopher Corrigan: My advice for anyone looking to pursue a career in the music industry is to stay true to yourself and your creative vision. It can be easy to get caught up in what's popular or what's expected of you, but at the end of the day, it's your unique perspective and voice that will set you apart from others. Additionally, it's important to be persistent and never give up on your dreams. Success in the music industry takes hard work, dedication, and a willingness to take risks and try new things.
Your social media handles and website links?
https://linktr.ee/ChrisCorrigan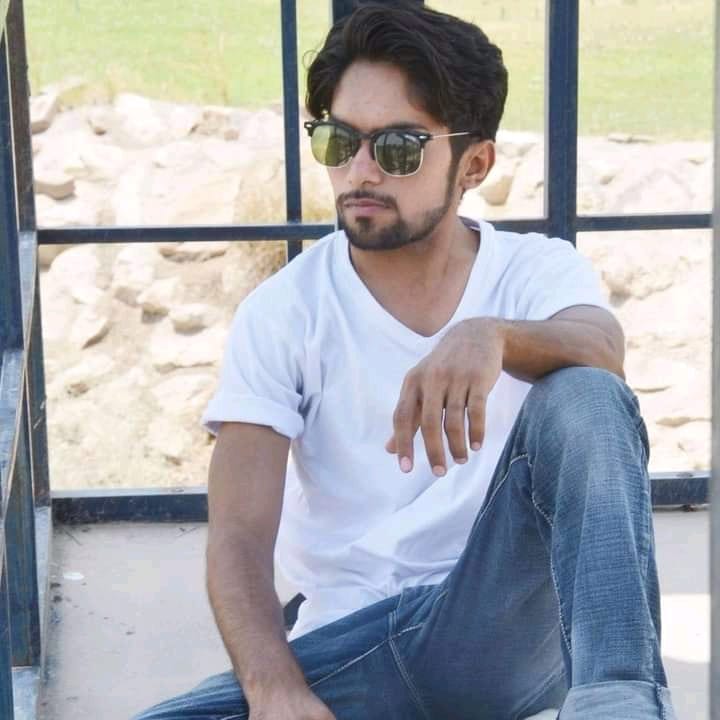 Tariq Riaz is the owner, writer and editor in chief of TheCelebrity.Online – Read more on our About Us page.
Read More From This Author At – Tariq Riaz