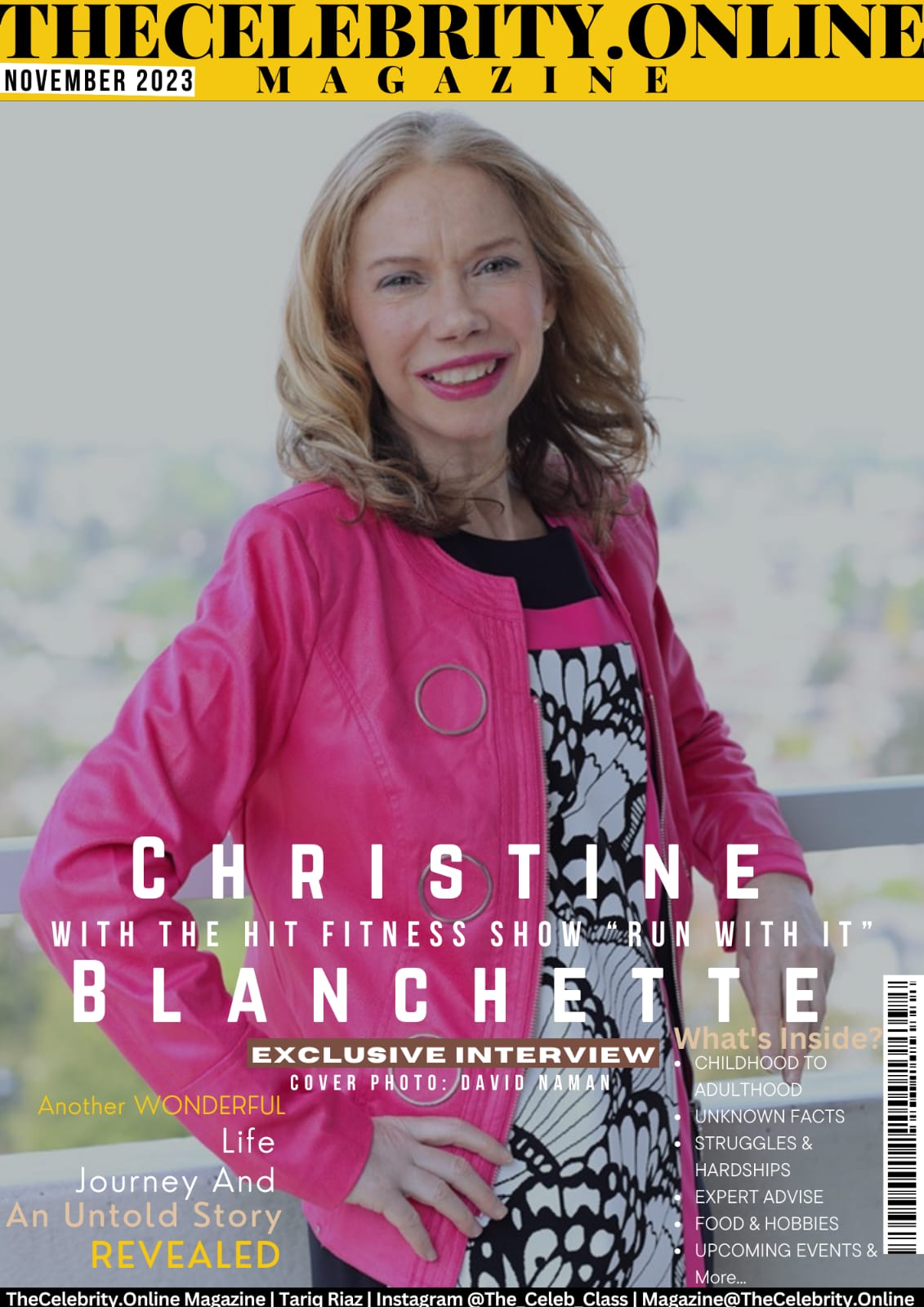 Experience the boundless energy and unwavering enthusiasm of Christine Blanchette, as she transforms her passion for running and all things fitness into a thriving career. Tune in to her captivating show, Run With It, which airs monthly on Novus TV (TELUS), Healthy Living Network, Optik TV, and her dedicated YouTube channel. Join Christine as she engages in insightful conversations with esteemed health and fitness professionals, accomplished athletes, and notable celebrities, delving into a wide range of topics including proper nutrition, marathon training, and more. Let Christine's expertise and her handpicked selection of industry experts keep you well-informed and endlessly inspired. Christine has interviewed celebrities including Andre De Grasse, Bif Naked, Frank Beddor, Emmanuelle Vaugier and professional golfer Brooke Henderson.
Christine Blanchette As Cover Story Interview – November 2023 Edition
Cover Photo: David Naman 
Please share your background.
My passion for running led to creating a TV show called Run With It, broadcast monthly and airs daily on Novus TV (TELUS), Healthy Living Network, Optik TV, and the YouTube channel. My other show on Novus (TELUS) TV and YouTube channel is The Closing Act, which profiles musicians, and other movers and shakers in the entertainment industry. Run With It, I interview health and fitness professionals, athletes and celebrities on everything from proper nutrition to training for marathons. I am a nationally published health and fitness/lifestyle writer. I write a weekly column in Quebec's second largest English language newspaper, The Sherbrooke Record and freelance for other notable publications. I have written stories for The Seattle Times, Livid Magazine, New York, The Vancouver Sun, Snowshoe Magazine, Canadian Running and OptiMYz magazine. When I am not busy hosting and writing I am a running instructor at the University of British Columbia.
Both shows are now live streaming on ZondraTV Network airing on Roku, AppleTV, AmazonFirechat and more!
Childhood to Adulthood – How was your transition from childhood to adulthood and what are the bad and good things you remember?
I always loved school and couldn't wait to be old enough to go! It was difficult to leave the hobby farm in Quebec to go to school even though it was the best for me to pursue my career in broadcasting.
Struggle – What hardships have you gone through in life?
While in college I had an eating disorder but with professional help I overcame it.
What do people usually not know about you?
I love writing poetry and have been published. I am also a co-author in the book Pursuit 365.
What sets you apart from your competitors in the industry and in life?
My quote: Be Who You Are. There Is Nonone like You. Being your authentic self is the key to personal brand building.
What are your upcoming major events – Unforgettable Moments or products/services that you want to promote/inform?
I sell Run With It TV cups and you can go to my website. I will be in the book 262 as a co-author. MISSION ACCEPTED: 262 Women Creatives, Ultrapreneurs & Media.
What are your food preferences and physical attributes?
I am an avid runner and to properly fuel my body I follow a healthy diet. I love my vegetables! I do love my chocolate and sometimes when I am home in Quebec to visit family I will also enjoy a Poutine!
Your love life, relationships and family?
My husband, John, has always been supportive of my career.
What expert advice would you like to give?
My expert advice I would like to give would be to find a mentor who can help in your career path as well as networking.
Please share your social media handles and website links.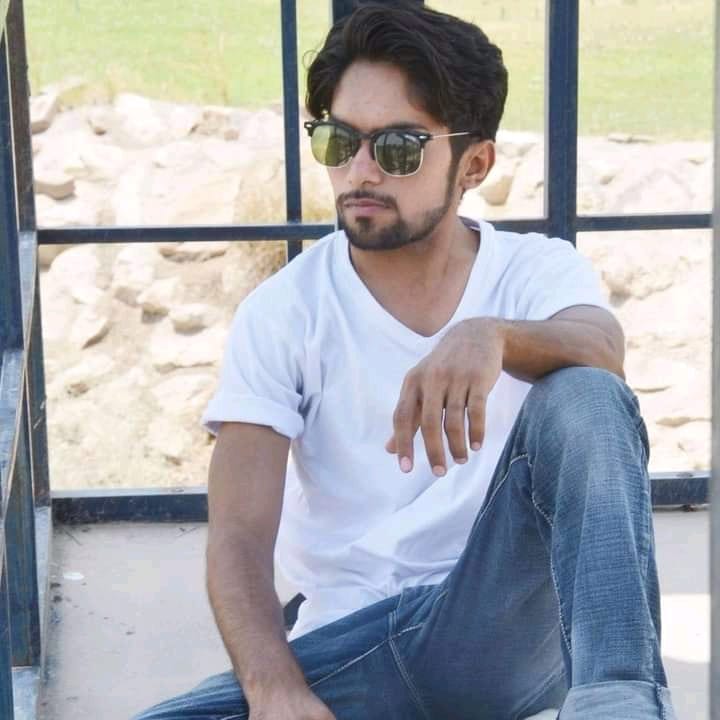 Tariq Riaz is the owner, writer and editor in chief of TheCelebrity.Online – Read more on our About Us page.
Read More From This Author At – Tariq Riaz