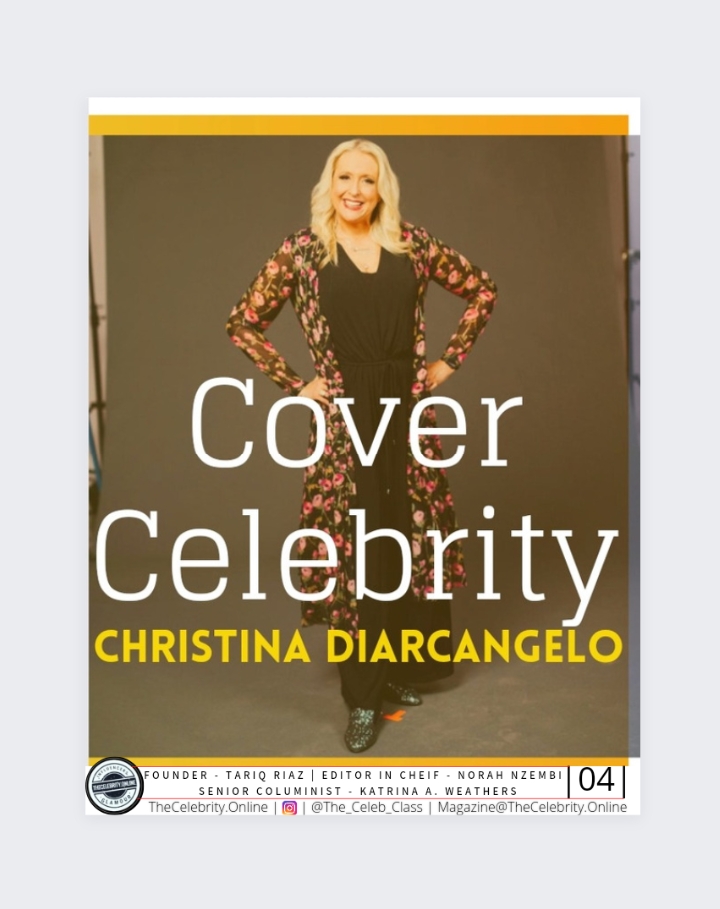 Christina DiArcangelo has been selected as the cover celebrity of the March edition of our magazine. We bring you the exclusive interview of Christina DiArcangelo. In this interview, you get to know about the ups and downs of Christina's life and the journey of success.
Christina DiArcangelo – "I Had A Lot Of Trauma In My Childhood"
I had a lot of trauma in my childhood. My mother abused me mentally and verbally throughout my childhood. All of that trauma has made me who I am today. I used the trauma to make me successful.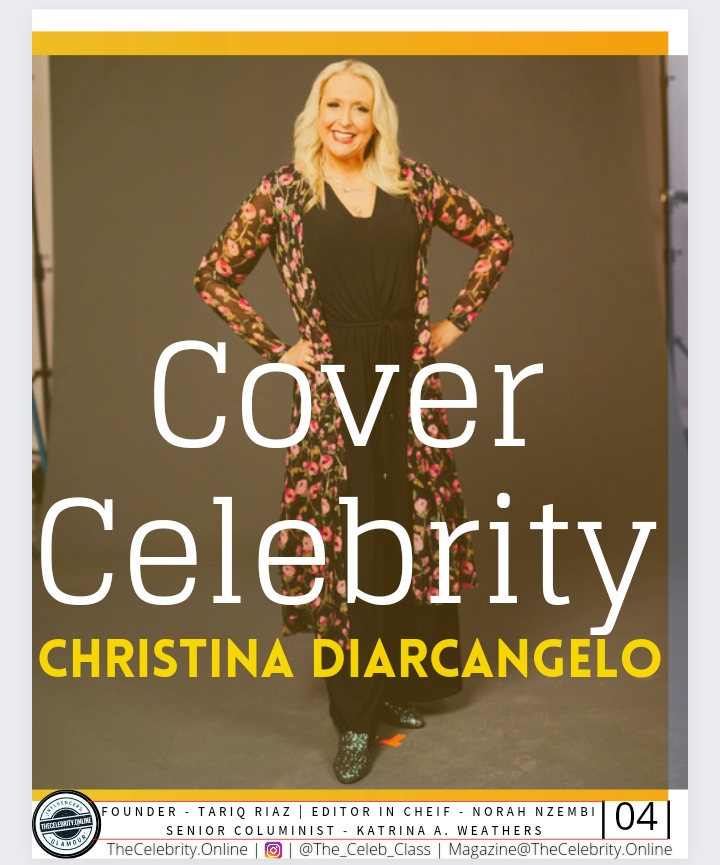 I am grateful for my father's influence. He was a Union man and a Laborer. I learned from an early age how to negotiate and look out for people.
I have many hardships throughout my lifetime. My son was born with complications in 2013 and we were not able to bring him home for 35 days after his birth. I suffered Post-Partum Depression that year in silence until the end of 2013.
Christina DiArcangelo – "I Have Been Hacked By Terrorists"
I have been hacked by terrorists in 2014, my father passing away in 2015 was very difficult, I was in an abusive, domestic violence marriage from 2012 to 2019 when I finally filed for divorce, diagnosed with two autoimmune diseases in 2018 and had to make massive lifestyle changes including starting with cannabinoids and terpenes, 2020 hacked again in the FDA CDER during the COVID -19 filings that I was doing.
My son was diagnosed in 2020 with multiple mental health developmental disorders and had to co-parent with my ex-husband who was and still is our abuser. I lost my brother January 9, 2022 at age 43 to COVID-19 but really because he battled mental health for more than two decades and abused Oxy and had congestive heart failure in his 30's. I have to rise like a Phoenix multiple times in my life.
Things that people usually don't know about Christina DiArcangelo?
"My companies own and Sponsor a 850 index drag race car. I am going to learn how to race it."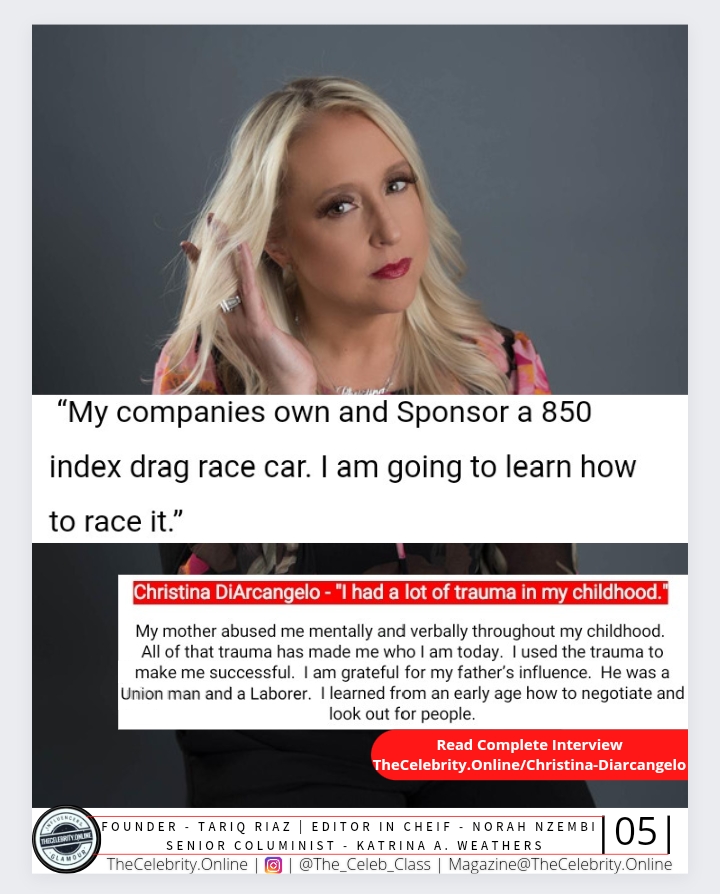 Christina DiArcangelo Passion
"Serving others  – My Christina DiArcangelo podcast and my professional work reflects that I serve others."
I am blessed to have had a tremendous father and upbringing with my Italian grandparents. Later in my life, I met the most wonderful Persian people who I fondly refer to my Persian adopted parents. I learned about the Baha'i faith from them and the community within the bay area.
They are all amazing. My nephews, sister and my great niece mean the world to me. Lastly, my son is the reason why I work so hard to serve others. My son is my everything.
Christina DiArcangelo – Lessons learnt in life
The most important lesson that I want to share with others is to love yourself. If you do not love yourself you will just go through life like a bag blowing in the wind. I had not loved myself since my early twenties and finally in 2021 I started to love myself.
Christina DiArcangelo's Upcoming Events
We are launching the Christina DiArcangelo Freedom Retreat tour and the first event will be in the Philadelphia area on 7/15-7/17/22. I have assembled a Powerhouse team of women coming together to celebrate and empower women by sharing their experiences with the invitation-only attendees (100 in total).
Speakers range from Biotech, Pharmaceutical, Device, Nutraceutical Executive, Patient Advocate Executive, AI Technology Executives, Business Leadership coaches, TEDx speaker, LFT Coach and trainer, Personal Beauty coach, Ph.D.'s and healing artists and Labor Relations.
 I would like to see more women owned fashion brands to be at the forefront.

Christina DiArcangelo
Those that attend will walk away from spending a day and a half with us with tools to better navigate professionally and personally.
We will enable those that will attend to build their personal toolbox will be refueled and network with ladies from throughout the United States that they would not be able to meet without the event. They will Relax, Refresh, Refocus with us.
Which apparel and fashion brands Christina DiArcangelo prefer and why?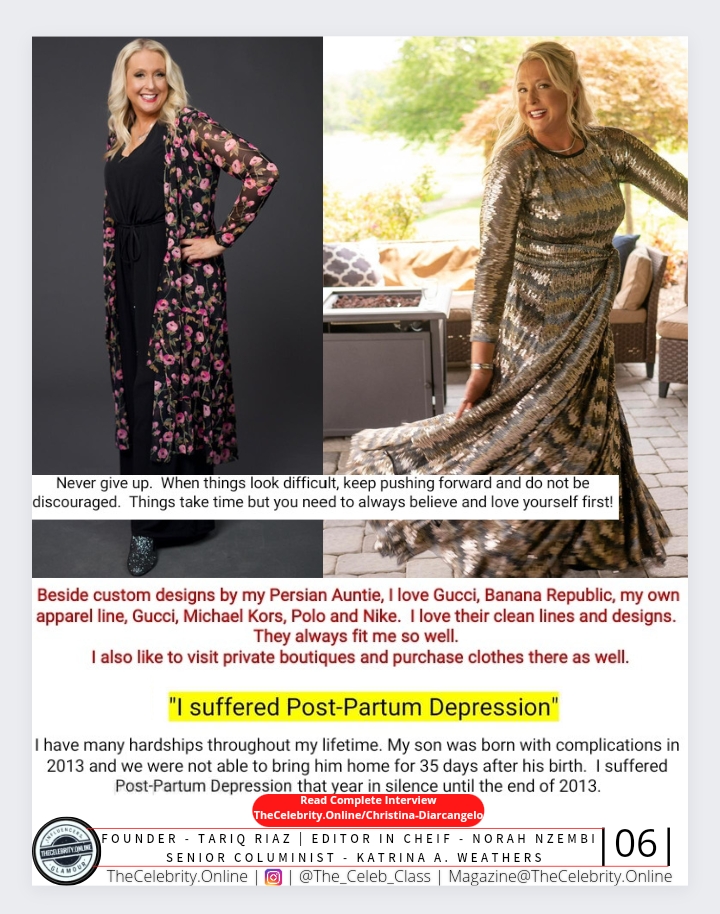 Beside custom designs by my Persian Auntie, I love Gucci, Banana Republic, my own apparel line, Gucci, Michael Kors, Polo and Nike. I love their clean lines and designs. They always fit me so well. I also like to visit private boutiques and purchase clothes there as well.
Christina DiArcangelo Expert Advice
"Never give up. When things look difficult, keep pushing forward and do not be discouraged." Things take time but you need to always believe and love yourself first!
Christina DiArcangelo – Social Media And Professional Link Tree
www.affinitypatientadvocacy.org
Home | Spectral Analytics Precision Tele-Monitoring (spectralanalyticsptm.com)
Instagram: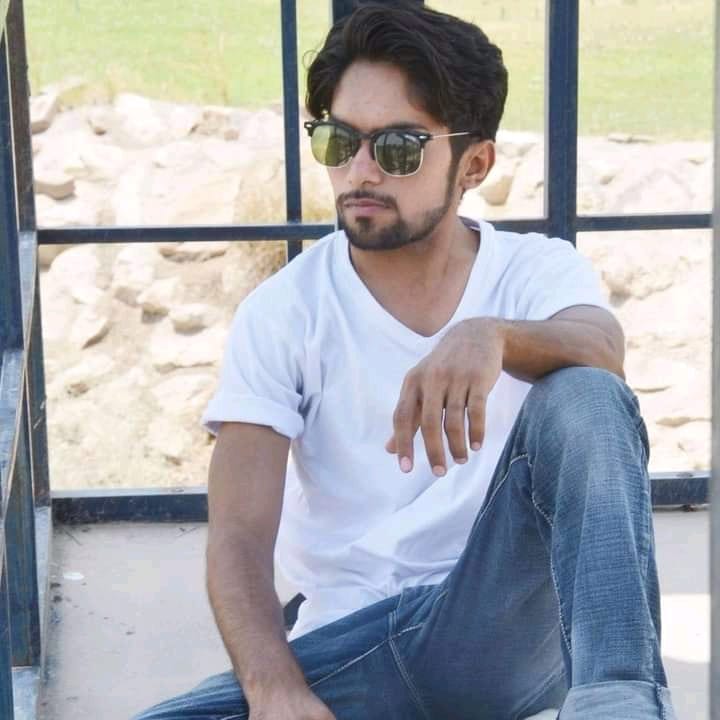 Tariq Riaz is the owner, writer and editor in chief of TheCelebrity.Online – Read more on our About Us page.
Read More From This Author At – Tariq Riaz