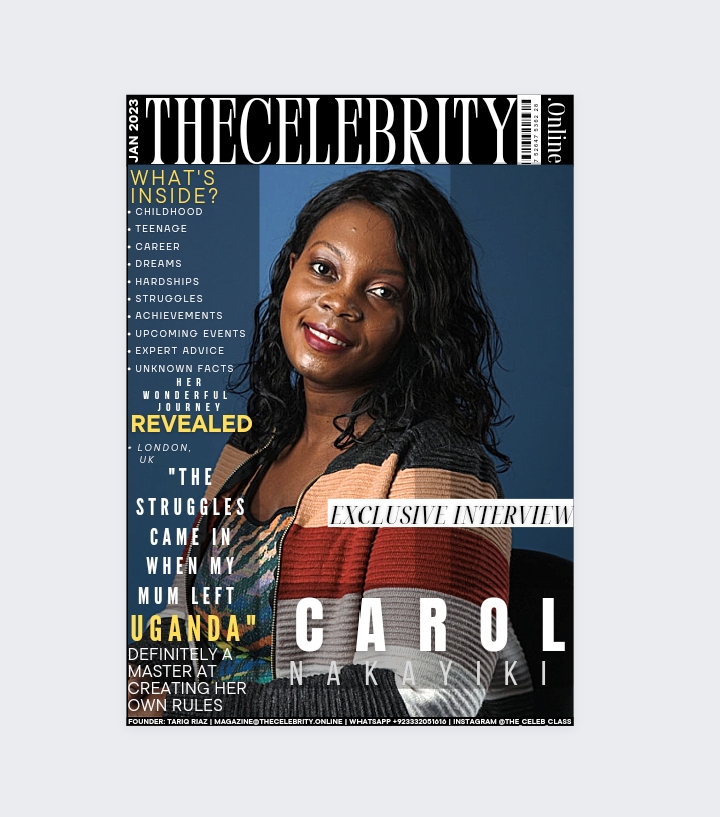 TheCelebrity.Online has recently interviewed Ms. Carol Naykayiki and below is the Q&A session we had with her.
How do you introduce yourself and profession?
Carol Nakayiki: My name is Carol Nakayiki, am based in London, currently have signed to be a model and am more than ready to start this journey as it was my dream ever since I was 10 years, am excited that am going to put my dream into reality, am looking forward to gain new experience.
Childhood to Adulthood – How was the transition from your childhood into adulthood/teenage and what good and bad things you remember?
Carol Nakayiki: I was born in uganda and most of my childhood was in uganda that is were I completed my university and I have a degree in public administration and management. What I remember when I was growing up I disliked to be near boys apart from my brothers, during my secondary school I never sat near a boy during class time but when I went to high school it was taibah college this was an international school, so we had to mix boys and girls and at first it affected me but with time I got used and boys became my friends.
And during my childhood at home my mum and brothers used to love me very much because I was the only girl and the last born, so I never did any house work because I was the baby of the house.
The bad thing I never saw my dad because he died when I was 4 years so I didn't get a chance to see him this affected me because I didn't have a father figure as other children.
Struggle – What hardships you faced during your life?
Carol Nakayiki: The struggles came in when my mum left Uganda and came to UK I was still young 14 years, so I didn't have anyone to turn to incase I had what to say something, their things you can't tell boys even if they are your brothers and on the other hand I never wanted to tell my mum what I was going through because I never wanted to make her worried but am glad everything I passed through made me independent and very strong because upto now even if something hits me I quickly rise up because I know how to handle situations.
Apart from being lonely i didn't struggle to much because my mum provided me with everything I needed I was lucky she's the best mum she made sure I get everything I needed.
Things that people usually don't know about you?
Carol Nakayiki: The things people don't know about me I hate to be in dark. And I can only dance when am alone.
What make you unique from your competitors in the industry and life?
Carol Nakayiki: Am a very professional, focused young lady that when am given a task to do I make sure I produce 100% results.
Also am a quick learner and open to learn new things especially the ones which challenge me, I love to be challenged, it brings the best out of me, I also know what I want and I don't give up until I get what I want.
Am a positive thinker I believe when I do something I believe it will be 100% success. Also am a very lovely and friendly person which makes it easier for me and the people I meet to be comfortable.
What are the major Upcoming Events that you want to inform our readers about?
Carol Nakayiki: About the major coming events I would love to be in fashion shows, cat walks, photoshoots, commercials (advertise cloth, footware and other products). Also, love to be on billboards, magazines, tv and film extra.
What are your diet preferences & physical appearances?
Carol Nakayiki: In my diet preference, sometimes I go on diet I eat fruits and vegetables.
My physical appearance is very attractive & beautiful, a 33 young lady who looks like 25 as people say.
Social Media Platform:
Instagram: https://instagram.com/carol_praise1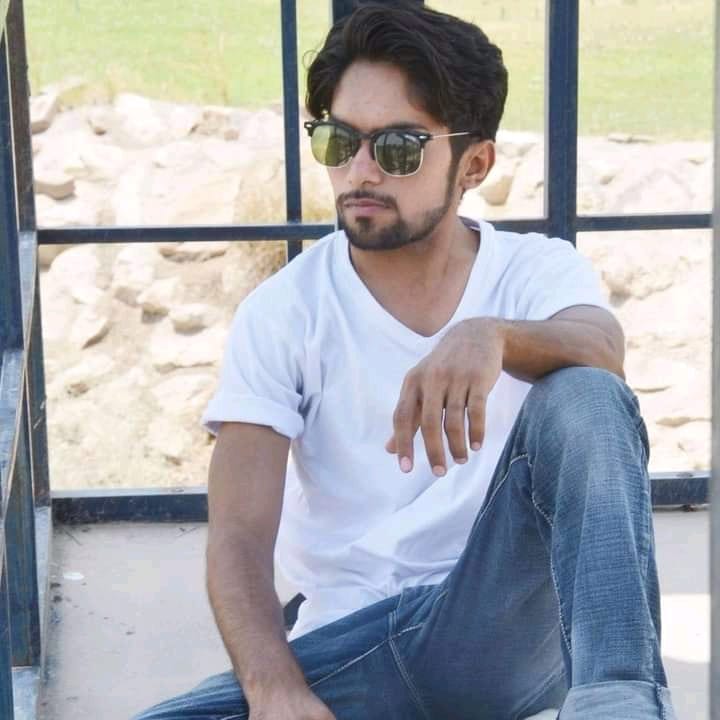 Tariq Riaz is the owner, writer and editor in chief of TheCelebrity.Online – Read more on our About Us page.
Read More From This Author At – Tariq Riaz