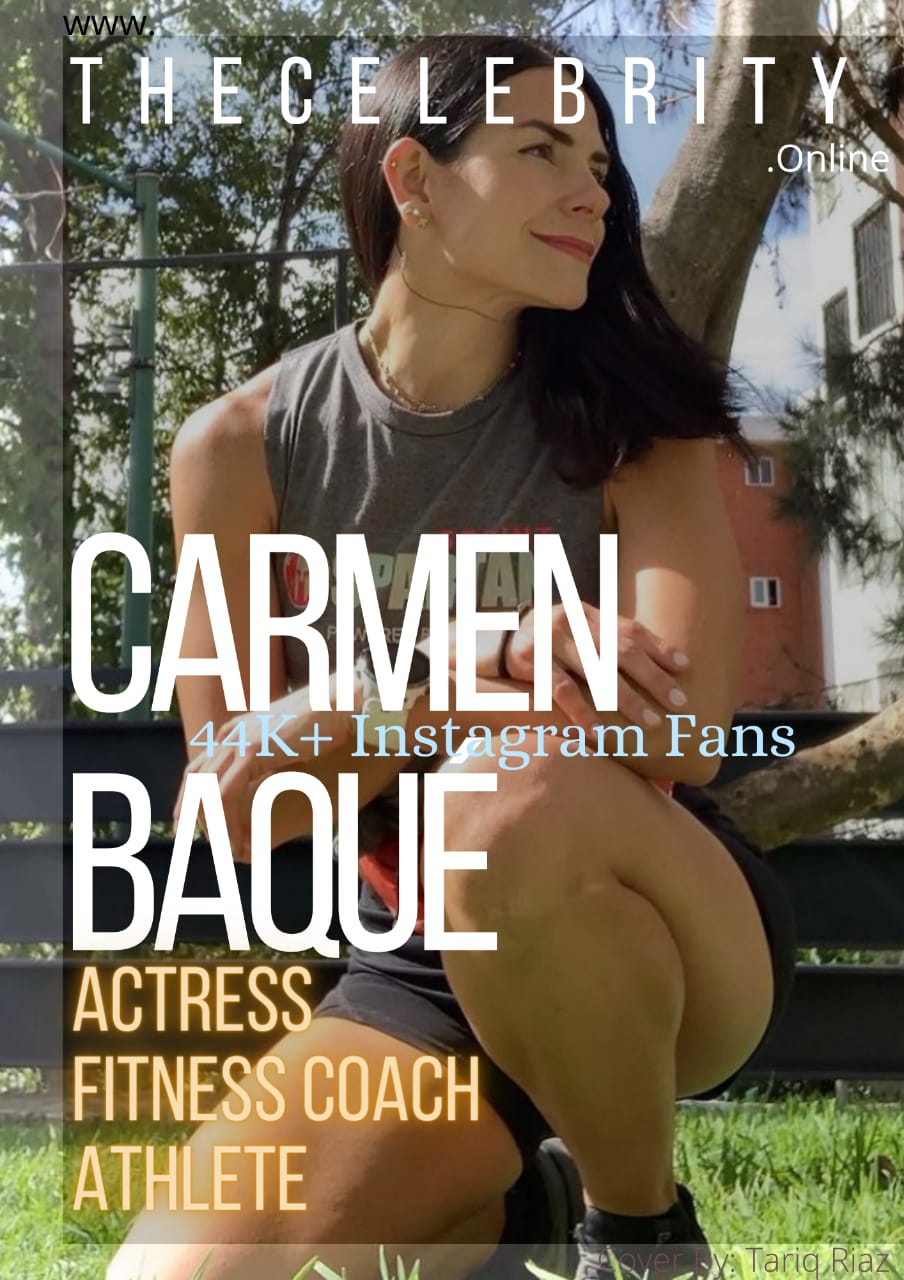 We brings you closer to the day-to-day life of the influencer Carmen Basque. She is an actress, model, and host who has managed to conquer digital platforms with her fitness content. Carmen Basque is an Elite obstacle course athlete; she is a Functional Training Coach too.
She is an influencer who stands out on social networks for her content to seek physical, mental, and emotional well-being. Its purpose is to provide the tools to its followers to maintain a healthy life rhythm and movement.
Carmen Basque was born on December 22, 1985, in Mexico. She studied singing, dance and acting with renowned teachers such as Raúl Quintanilla and Luis Ibar. Her brilliant artistic career has led her to win several awards; she has participated in plays such as "Moscow" and "Lovers XXX". In television series she does "La Fiscal de Hierro" and "El Coleccionista, among many others.
She discovered her love for acting at the age of 18. Still, she is happy to have entered this world because she has learned a lot. In addition to many satisfactions, this career has allowed her to develop in different fields. She also did television, commercials, short films, and theater.
Elite Athlete
The influencer is an elite athlete in obstacle courses, a sport where runners overcome obstacles in the shortest time possible. Carmen Basque comments that running is her great passion, that it is a fundamental part of her life. She thinks that each race represents a great experience.
Carmen Basque: Her facet as an actress
Thanks to this sport, she has proven that the body and the mind can make these unthinkable things accurate. Carmen Basque dedicates time to her training, with perseverance, will, and tenacity. She does it by overcoming physical pain and fatigue, but above all, believing in herself.
Fitness content
Her digital community already has 39.8k followers; you get it on Instagram as @carmenbaque. Conquering her followers with her fitness and motivating content. She also shares her day-to-day moments in all its facets and with her pets Mura and Nalah, whom she adores.
Digital platforms have allowed you to reach many people and help them achieve physical, mental, and emotional well-being. Demonstrating that having a healthy lifestyle available to everyone, you have to work on that.
Agog Training Group
Together with her partner Miguel Ponton, she started a personalized private training group. It is because all the places to exercise have been closed by the global pandemic. For this reason, she devised this distance training option so that everyone can continue training.
At Grupo Agoge, it is open for all those people who are willing to train in some way. For now, they are sending training remotely so that it can be possible to do in-door.
Exercises at home
For those who cannot participate in her group, she also shares tutorials in her publications. It includes some exercise routines that you can include in your training routines at home. You can do it with the equipment you have, but don't worry. You can exercise without it.
The technique Carmen Basque shares with followers consist of simple exercises. Exercises that she does with everyday objects we have at home, such as the jug of water. It is for all those who do not have equipment at home not to be limited in their workouts.