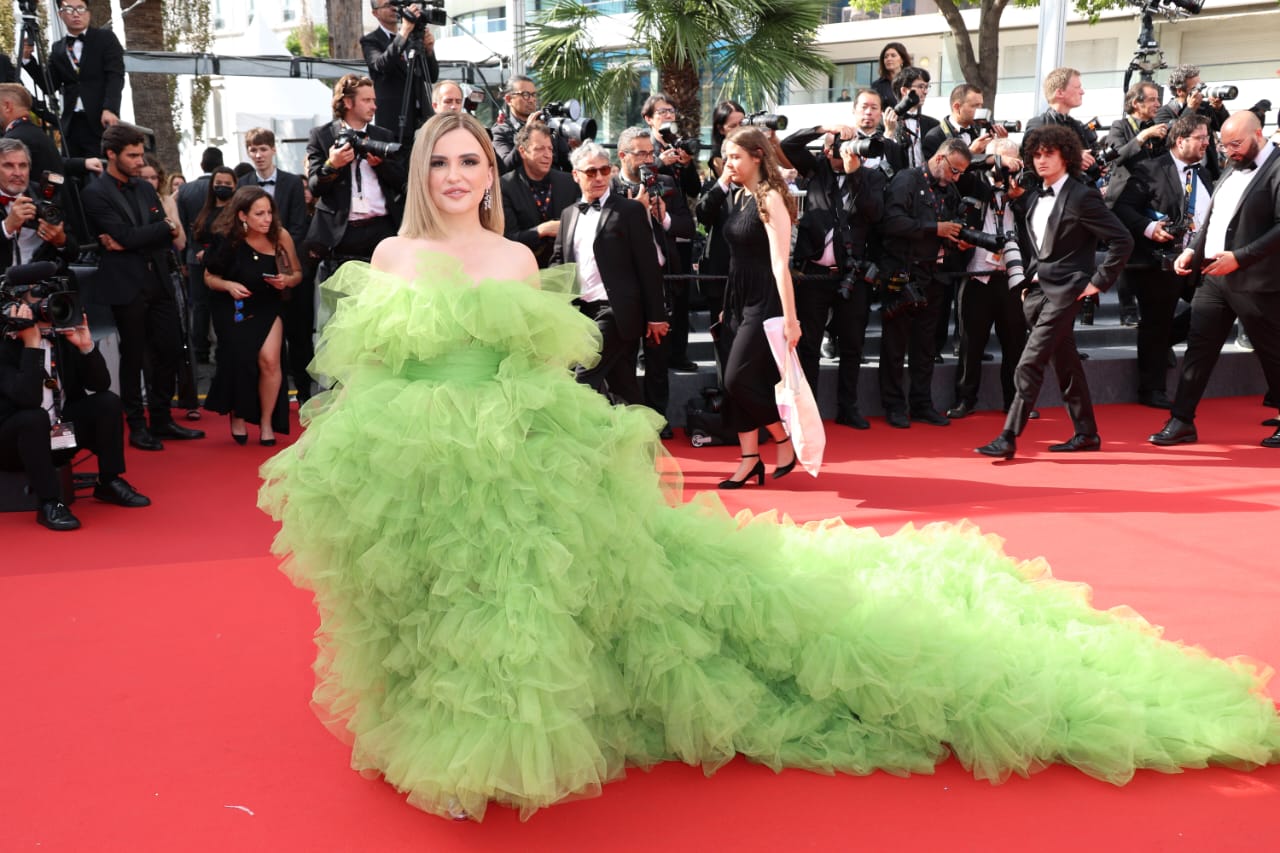 The digital influencer Carolina Ogliaro radiates the spirit of the Rebirth during the red carpet of the Cannes Film Festival. A cloud of vibrant color, a cosmopolitan glamorous attitude, and a spontaneous vibe, Carolina has walked her first red carpet during the most prestigious event of the season.
Carolina Ogliaro has walked the red carpet of the movie "Decision to Leave" directed by Park Chan Wook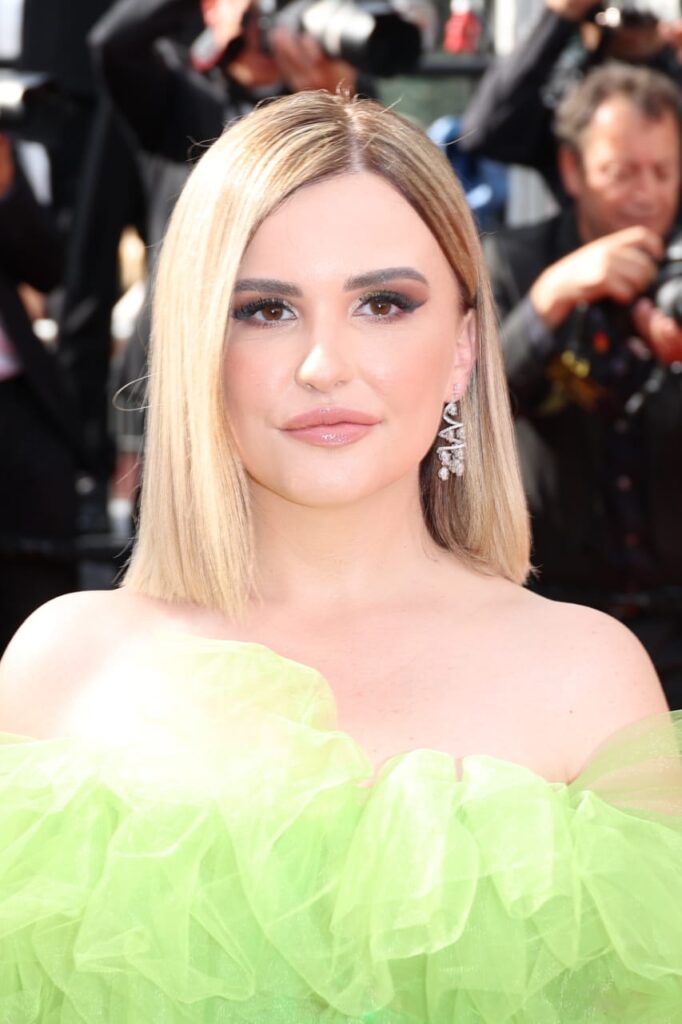 The dress is a customized tulle ruffle deep lime gown with a corset top and off-the-shoulder ruffle details, with a tail with cascading hand-dyed ruffles in vibrant tulles. This couture customized dress reveals a romantic and elegant silhouette that encapsulates femininity, glamour, and coolness. This exquisite voluminous extravagant gown perfectly showcases Carolina's personality, playful and luxurious, classic and modern, always matching a high fashion aesthetic.
Nour by Jahan jewelry earrings are is the quintessence of extraordinary diamonds displayed in an unparalleled design. Timeless but at the same time very contemporary, the earrings dazzling drop-shaped diamonds that cascade elegantly while irradiating light the skin and the whole look.
A special and unique moment in life for Carolina, who strongly wanted that will be 100% made just by women. A woman, Carolina, who supports women in all the way she can. And this is the perfect demonstration that if you really believe in your idea, you can make it happen as you desire.
Especially, during the most exclusive and awaited event of the season, The Cannes Film Festival, that for 75 years is making dream everyone of its chic allure, Carolina all the spotlights have been turned up by women.
Carolina Ogliaro is the beauty in a pocket celebrated by the most renowned magazines such as Harper's Bazaar, Elle, Glamour, Vogue, L'Officiel, W Magazine, and Cosmopolitan. Digital influencer and contributor for Composure Magazine is a proud animal rights activist and an environment supporter. The multifaceted style is Carolina's trademark and, for her, beauty has no pre-established standards.
Carolina Ogliaro Instagram
www.instagram.com/carolinaogliaro
PHOTO CREDIT: DANIELE VENTURELLI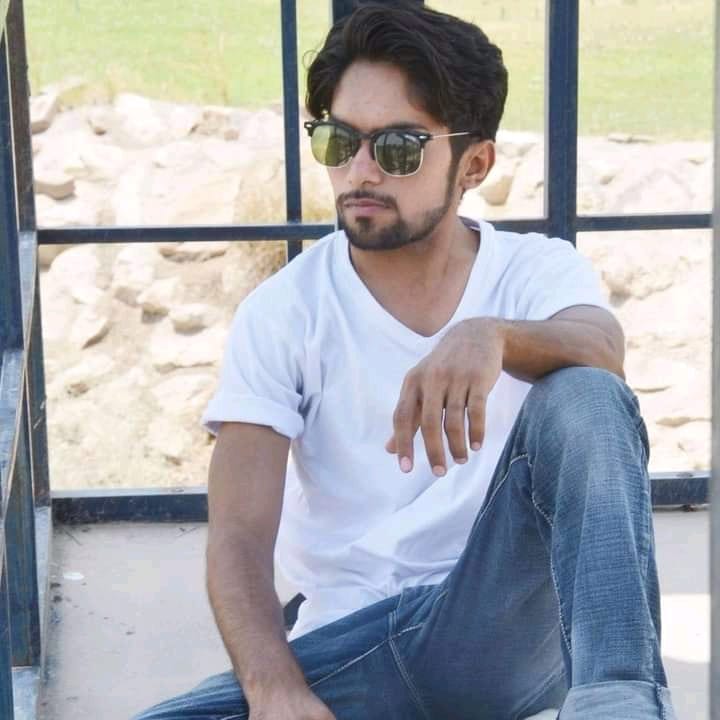 Tariq Riaz is the owner, writer and editor in chief of TheCelebrity.Online – Read more on our About Us page.
Read More From This Author At – Tariq Riaz