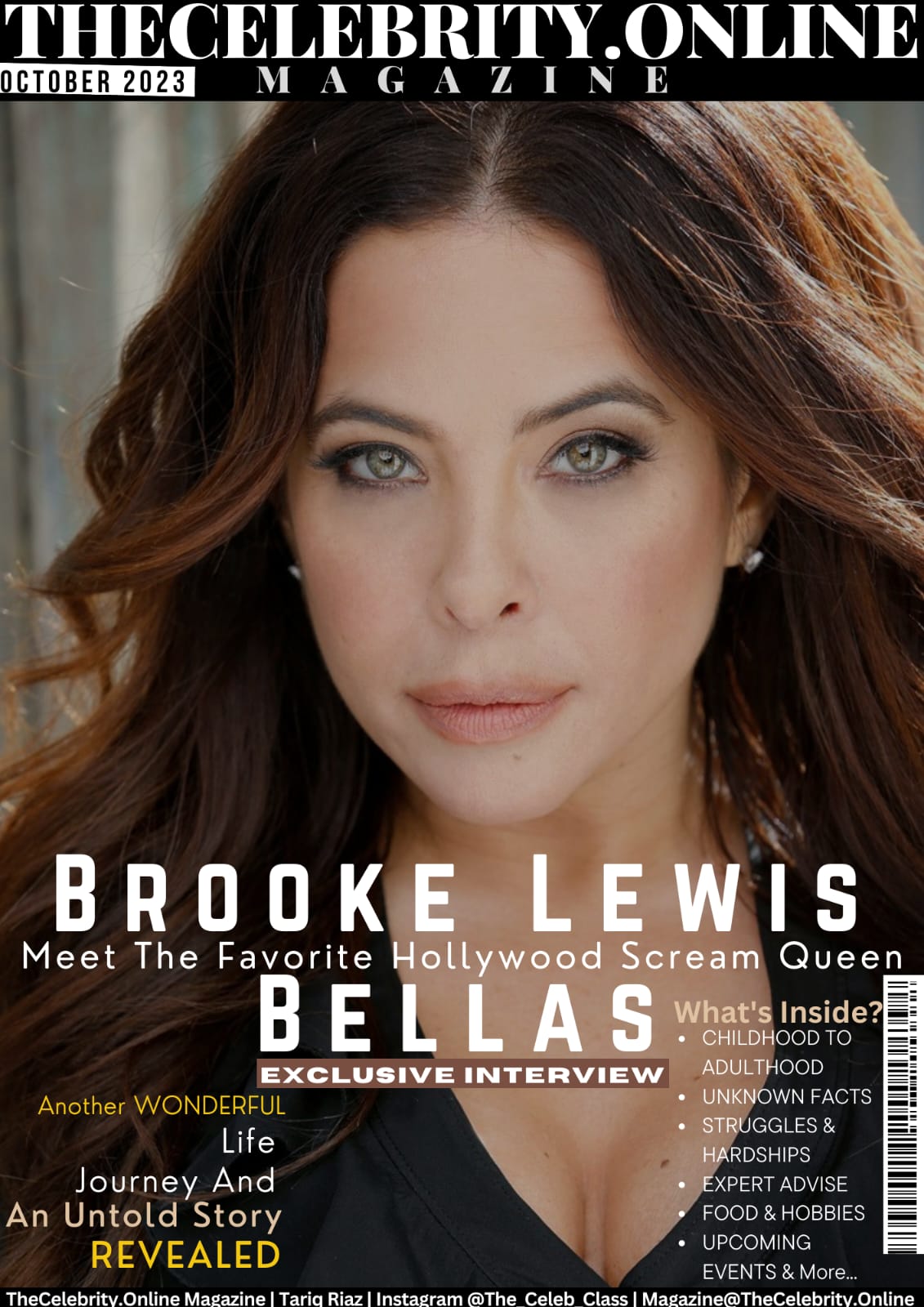 Brooke Lewis Bellas, also known as Brooke Lewis, was born in Philadelphia, Pennsylvania and spent her summers at the Jersey shore. She is a multiple Telly Award winning actress and producer, known for the mystery, thriller iMurders (2008) (STARZ) opposite Billy Dee Williams, Gabrielle Anwar and Frank Grillo, the mobster movie Sinatra Club (2010) (Netflix) opposite Michael Nouri, Danny Nucci and Jason Gedrick, the mystery, thriller Polycarp (2007) (SHOWTIME) opposite Charles Durning and Michael Pare, and her comedic mobster Vampire "alter ego" character and passion project Ms. Vampy.
After growing up and beginning her creative dreams in Philly, she moved to New York City and got her first "break" playing Donna Marsala in the Actors Equity Off Broadway hit comedy Tony n' Tina's Wedding. She made her living acting in New York for four years, before heading to Hollywood. Never forgetting her ties to the LOVE and Rocky statues, she launched Philly Chick Pictures in 2002 to create more opportunities for herself as an actress.
She is a passionate Philanthropist who has performed on Broadway at the August Wilson Theatre and the Palace Theatre to benefit Broadway Cares/Equity Fights AIDS and is a 'Rowdy Activist' for The Elizabeth Taylor AIDS Foundation, has been an active force in several charities supporting Breast Cancer Awareness for the Busted Foundation and The Lynn Sage Foundation, Women Empowerment as a Board Certified Life Coach, and is a Celebrity Ambassador for the Breaking The Chains Foundation.
She is a proud member of the Producers Guild of America (PGA), The National Academy of Television Arts & Sciences New York Chapter (NY NATAS) and San Francisco/Northern California Chapter (SF/NorCal NATAS) and Emmy Awards, Daytime Emmy Awards, and Children's & Family Emmy Awards Judge, Academy of Interactive & Visual Arts (AIVA), Online Film & Television Association, Hollywood Radio & Television Society, Women In Film, Alliance for Women in Media and Gracie Awards Judge, Film Independent, Society of Voice Arts and Sciences (SOVAS), and the National Association of Voice Actors (NAVA). And, during football season, you will find her watching the games and cheering for the Philadelphia Eagles!
Brooke Lewis Bellas was recently interviewed by TheCelebrity.Online Magazine and below is the Q&A session we had with her.
Brooke Lewis Bellas (The Favorite Hollywood Scream Queen) As Exclusive Cover Story – October 2023
How do you introduce yourself?
Brooke Lewis Bellas: I am Brooke Lewis Bellas, a humble and grateful multi hyphenate Hollywood Actress, Producer, Executive Producer, Philly Chick Pictures Owner, Entrepreneur, Philanthropist, Scream Queen, Ms. Vampy, Author, Hot Mess, and a veteran of the Entertainment Industry from Philadelphia to New York to Hollywood.
Childhood to Adulthood – How was your transition from childhood to adulthood and what are the bad and good things you remember? Struggle – What hardships have you gone through in life?
Brooke Lewis Bellas: I greatly appreciate you asking this set of questions, as I feel that, too often, there is a perception or stigma attached to "celebrities". People see a lot of what is going on with the external or on social media and perceive that someone in the public eye is living a "perfect" life, and that is often not the case. I want to share openly that I never had an easy time in life from childhood into adulthood.
I was, surprisingly, a very shy and insecure child who really grew into her own in college, where I gained confidence and belief in myself. I came to understand that we make choices in life, and all have opportunities to live fearlessly and make our dreams come true! I first left my family in Philadelphia and New Jersey to move to New York City after college, then a few years later, left my entire family on the East Coast to move to Hollywood on my own… And, let me tell you, living in Hollywood alone is never easy.
I had some extraordinary career opportunities when I was young and some of them panned out and others did not. I have been cut out of major movies that were supposed to "make me a star" and still found the courage to start my own production company to create more opportunities for myself.
I learned early on in life that we want to face our fears and work hard to make our dreams come true to whatever level we can, and whatever that means for each of us. I learned that health, love, family, and friendship trumps all the fame and money in the world! And all the good things that I remember in my life and career are the people I have been blessed to experience them with!
For any young actors reading this, I will share one struggle I faced as an actress early in my career that still breaks my heart. I was right out of college when I auditioned and had a callback for a movie titled 54, based on Studio 54. We are talking A-list Mike Myers, Salma Hayek, Neve Campbell, and more! Now, this was before Mark Ruffalo and Ryan Phillippe were even known actors. They were just starting out and we were all in that boat together.
I was cast as Mark Ruffalo's girlfriend, Ricko's girl… I had two scenes with Ruffalo and Phillippe, who are now superstars! We were all coming up and this was a huge booking for me! Agents and casting were talking about how I was going to be the next "Marisa Tomei in My Cousin Vinny" one of my idols! This was another New York little guidette, sassy, perfect role for me to play.
My agent was like, "Your career is about to explode!" The next thing I knew, I was on set filming. I had my own trailer, and I was hanging out with Mark Ruffalo and Ryan Phillippe, who were both wonderful, personally and professionally. I was on set for a couple of days. I was supposed to be shooting, but everything kept getting pushed. They sent me home but brought me back two days later.
The next thing I knew, they went over budget and had to cut the last five scenes of the film two of them were mine! To this day, I get my residual checks. Every time I talk to the acting "higher powers" and ask, "Please give me a sign that I'm on my path and I'm doing everything I can to be where I'm supposed to be," I will get a residual check from 54 it truly is spiritually funny! That tells me, in my crazy head, that I am on the right path and sometimes things happen.
Things happen that are not personal and completely out of our control. Things in this business change quickly, and it is okay. It happens to everyone. That was supposed to be my "big break" and would have changed the trajectory of my acting career, but it is okay, because I have had many little breaks since, and some bigger ones. Most importantly, I NEVER GAVE UP! I learned to overcome obstacles in this unpredictable business by facing them head-on, even in the face of adversity. Remember this mantra… Be You… And, Be Fearless!!!
What do people usually not know about you?
Brooke Lewis Bellas: People usually perceive me as confident, but I am insecure. I am insecure about my body and struggle with body image issues. I put too much emphasis on what others think of me. I am also often insecure about my acting performances. All I really want is for people to perceive me as a good person. I want people to be able to say, "She was a truly good person." After that, I want people to say, "She was a great actress." It is all I ever want when I am auditioning or working on a film or project, I want people to say I'm a good actress.
On a fun note, people usually do not know that I was a "one hit wonder" singer just out of college with a freestyle dance song on Metropolitan/Tazmania Records titled "Get Me Off Your Mind".
What sets you apart from your competitors in the industry and in life?
Brooke Lewis Bellas: Honestly and humbly, I think the thing that sets me apart from others in my industry, as both an actress and a producer, and in life, is my integrity. I know exactly who I am as an actress and producer, and I know my station in my industry. I know which acting roles I gravitate toward, and which are not right for me. Other qualities would be my passion, my commitment, and my hard work ethic. I do not think I would have even a small amount of success that I, thankfully, have, had I not had these innate qualities.
I choose to commit to both acting in and producing projects that inspire me creatively, that excite me businesswise, that somehow, some way hold a deeper meaning and message, and that when brought to fruition, can somehow make me feel proud, and that I can share this work with the world to help others be inspired, excited, entertained, and find laughter or joy in some way. Again, my greatest and favorite trait is integrity, and, to me, that means finding your truth in every project, finding your truth in every acting role, finding your truth in every opportunity, and being able to get through the challenges all while being personally fulfilled and proud in life!
What are your upcoming major events?
Brooke Lewis Bellas: Even suffering with Long Covid, I have managed to stay incredibly busy creating and working remotely the past few years. It is truly a different virtual world now. I have so many projects on my plate that I am proud of, so I will give your readers a short list.
In 2023, Philly Chick Pictures released a streaming series titled Red Rooms, which you can watch on Tubi TV, Deep C Digital, MUPO TV, and other streaming platforms.
Synopsis In the darkest corners of the darknet, there are terrifying places where the abducted are held captive, psychologically tortured and live-streamed. Victims are given the chance to escape if they agree to confess their worst sins to the world, preserving them online for eternity. Paid subscribers watch, listen and vote on who has committed the evilest crimes against humanity. The winner lives. The losers die. These are the infamous "Red Rooms" and this terrifying new web series invites you to take part in this diabolical dark web reality show, where nothing is what it streams to be.
Red Rooms is brought to us by Philly Chick Pictures, Creator and Director, Joshua Butler (VLOG), Executive Producers, Brooke Lewis Bellas (iMurders) and Joshua Butler, and Producer and Produced By Brooke Lewis Bellas. The gifted production team also includes, Co-Executive Producers David Alpay (The Vampire Diaries), Susan Lanier (The Hills Have Eyes), Ricky Dean Logan (Freddy's Dead The Final Nightmare), and Andrew Kay (Married Young), Co-Producer Noah Blake (Teen Witch), Music By Luna Pan (Jiva), Violinist Harmonnia Junus (The Water), Sound Supervisor Andrew Kay (Married Young), Re-recording Mixer and Supervising Sound Editor Andrew Kay (Married Young), Graphic and Poster Designer John Papas (Psycho Therapy), and Hair and Makeup Artist Allison Noelle (Stripped).
Red Rooms stars horror film and TV veterans Brooke Lewis Bellas (iMurders), David Alpay (The Vampire Diaries), Susan Lanier (The Hills Have Eyes), Ricky Dean Logan (Freddy's Dead: The Final Nightmare), and Noah Blake (Teen Witch).
In 2023, Philly Chick Pictures also released an audio drama podcast series titled A Voice In Violet, which you can listen to on Spotify, Audible, Amazon Music, Apple Podcasts, iHeartRadio, and other podcast platforms.
Synopsis Violet, a damaged singer whose dreams were shattered, headlines at The Driftwood, an infamous Hollywood club. The comfort of that stage is not enough when her traumatic past comes to visit. Bash, her manipulative former music manager, and his pop star girlfriend, Charlotte, destroy Violet's career.
With everything taken away from Violet, all she has left is to seek revenge. Things get more complicated for Violet when Wang, the love of her life who broke her heart and sense of trust, visits her at the club. This bittersweet symphony is also composed of Salim, Violet's protector, and Lopez, an unhinged stalker. What will happen of Violet, those who stand in her way and the voices in her head?
A Voice In Violet is brought to us by Philly Chick Pictures, Writer and Director Curt Wiser (Cam-Girl), Executive Producer Brooke Lewis Bellas (iMurders), Producers Brooke Lewis Bellas and Curt Wiser, and Produced By Brooke Lewis Bellas. This talented podcast production team also includes, Casting Director Alison B.
Buck (Pig), Composer Michael Trapp (Groupies), Music and Singer-Songwriter Fawn (Billboard Hit Recording Artist), Post Audio Engineer and Post Audio Mixing & Mastering Alex Hope (GoldenEye: Rogue Agent), Graphic Designer Jonathan Olaes (A Voice In Violet), Editor Curt Wiser, and Sound Effects and Sound Design Curt Wiser.
A Voice InViolet stars Film, TV, and Broadway veterans Brooke Lewis Bellas (Sinatra Club), Bronson Pinchot (True Romance Emmy Nominee), Nikki Blonsky (Hairspray Golden Globes Nominee), Eric Etebari (The Lincoln Lawyer), Nelson Lee (Mulan), and Wilson Jermaine Heredia (RENT Tony Winner).
As an actress, I was blessed to be cast in the mystical film Purgy's from Good To Be Seen Films, which is currently running a prestigious film festival circuit from Oldenburg to Fort Lauderdale to SModcastle.
Synopsis The story of a magical bar, where spirits from the other side can take human form and interact with those in their past who need reconnection and closure. The themes center around loss, forgiveness, and finding the ability to move on. Subplots focus on a child's need to seek approval from a parent and the tragic consequences of an Asian hate crime.
Shot on location at the newly reimagined 1901 Speakeasy, a prohibition style bar serving as the backdrop for the film, Purgy's stars Richard Riehle (Transformers Age of Extinction), Arnold Chun (The Man In The High Castle), Brooke Lewis Bellas (iMurders), Ashleigh Morgan (Ruthless), Sam Cisneros (Art Confidential) and newcomer child actor Luciana Elisa Quinones. Robbie Bryan (The Eyes) wrote and directed the film, which was Produced by Christie Botelho (Choose), Drea Castro(Baldy For The Blind) and Spero Stamboulis (Warning Shot).
What are your food preferences?
Brooke Lewis Bellas: I love food too much! To me, food is a delicacy. Some of my absolute favorites are Caviar, Italian, Greek, with a bit of Tequila, Bourbon, or fine Red Wine!
What expert advice would you like to give?
Brooke Lewis Bellas: Choose to work in the Entertainment Industry because you Love it so much, there is Nothing else you can imagine doing, Look at the Big Picture, Commit, Study, Sacrifice, Maintain your Self-Respect, Put in the Work, Do not listen to the Naysayers, Be in it for the Right Reasons, not just Fame and Red Carpets! The truth is, the glitz and glam of Hollywood exists, if we choose to immerse ourselves in it.
The biggest misconception is that it is easy and comes without a price. Being a professional Actor and/or Producer in Hollywood takes so much time, work, effort, and money. It is not always sexy. I have sacrificed so much for my career throughout my adulthood, in order to sustain as an Actress, especially here in Hollywood I have cried many tears, many nights.
What you do not see, are the projects I have gone to Producers on, but have not booked the TV pilots I have booked that did not get picked up for series the auditions you must prepare for, staying up all night to work on them. What people often mistake is that it is a business I will stress this repeatedly the Hollywood Entertainment Industry is a money making business! They call it "The Biz" for a reason and it is not all fun and games.
We, as Actors, and our projects, as Creators, are the commodity! So, be in it because it makes your heart sing! Stay strong through the ebbs and flows, and when the successes come, they will be worth it! ALWAYS BE GRATEFUL!!!
Your social media handles and website links?
Brooke Lewis Bellas: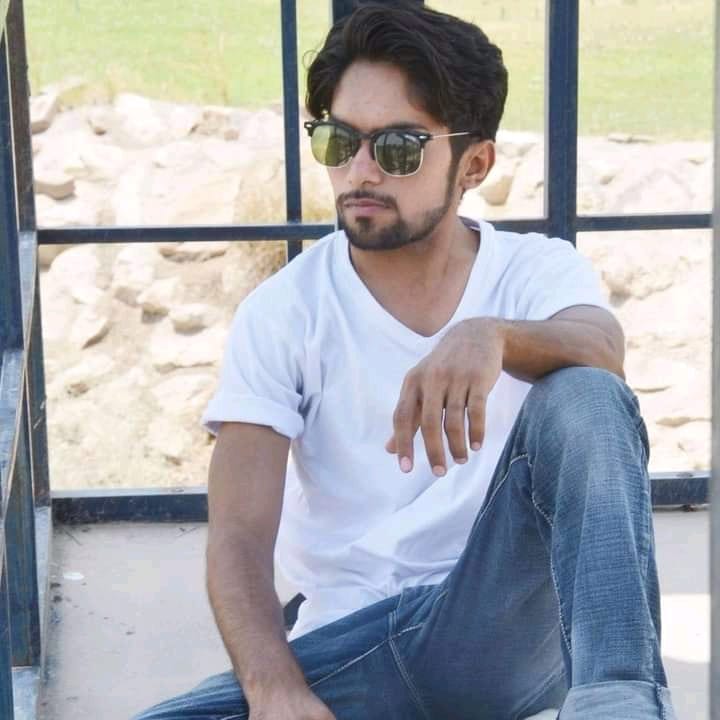 Tariq Riaz is the owner, writer and editor in chief of TheCelebrity.Online – Read more on our About Us page.
Read More From This Author At – Tariq Riaz