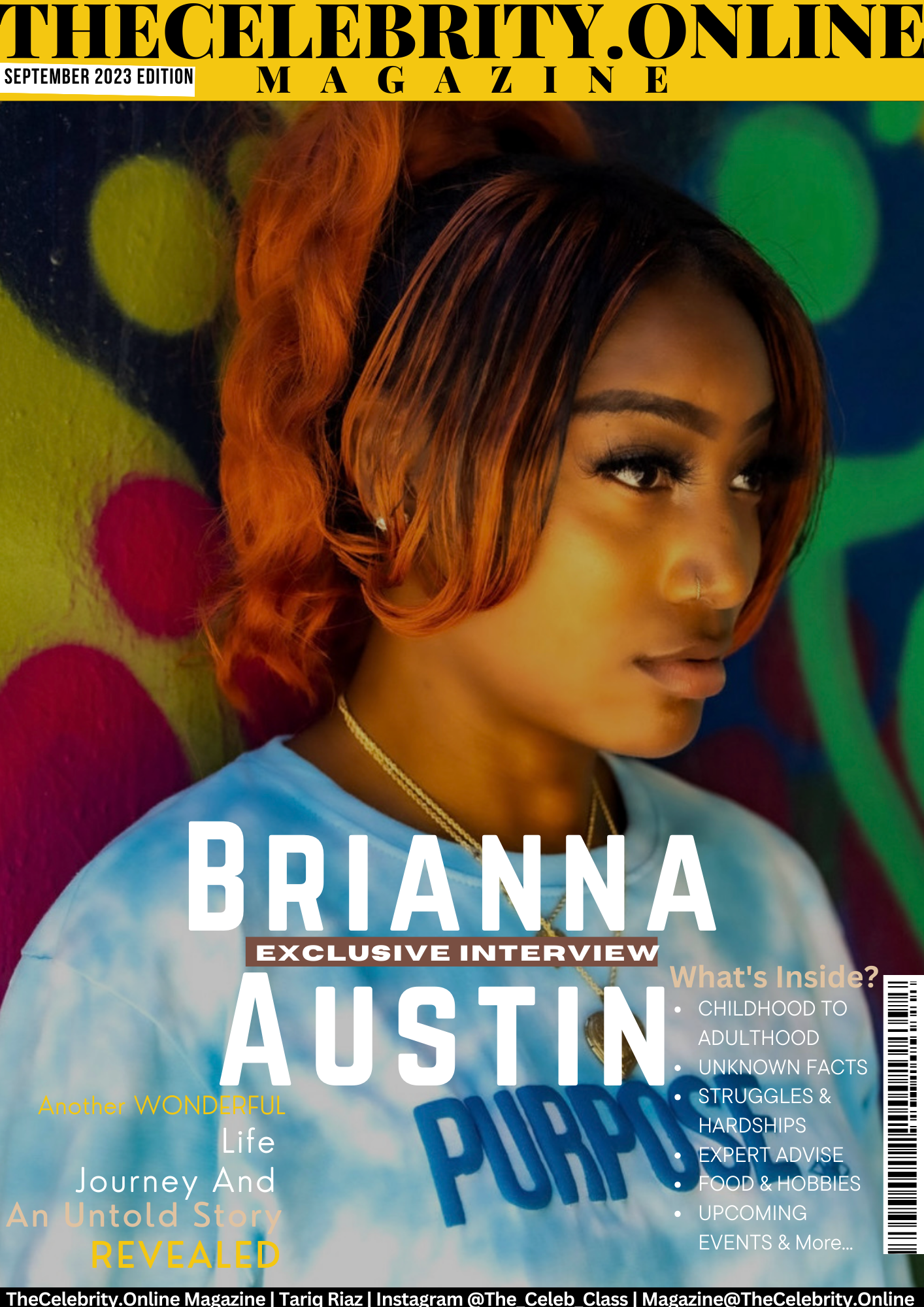 Brianna Austin was recently interviewed by TheCelebrity.Online Magazine and below is the Q&A session we had with her.
Brianna Austin As Exclusive Cover Story – September 2023
How do you introduce yourself?
Biranna Austin: Well hello.. my name is Brianna Austin. But mostly people call me Bri or Bri Austin. I prefer Bri Austin. Mostly because it lets me kinda know where or how you know me lol.
Childhood to Adulthood – How was your transition from childhood to adulthood and what are the bad and good things you remember?
Brianna Austin: Mannnnnnn. My childhood was crazy lol. But the one important thing I can say is I was always loved. People think I was spoiled as a kid, which may have been slightly true. But my family loved me & I love my family. It's still that way. Tbh I'm still transitioning. Even at 28. But my mom taught me to be independent, my family taught me to be independent. I watched all of them work hard & I am so grateful for experiencing that.
The good things I remember was having so much fun. From beauty pageants, after school programs, stays with family, our family parties ( if you haven't experienced my family parties, you haven't lived lol) & lastly seeing my papa a lot. I wish I had more times to spend with him. But I'm very grateful for the time we did spend. The bad things were I didn't have much of a father figure. My brother was 10 years older & when he was ready to dipped he dipped.
As a kid I resented that so much because it was always just me & my mom. We clashed so much I mean she's a Libra & I'm a Virgo lol. Plus did I mention at that time I was kinda the only girl lol. So that had its ups & downs. My faith has definitely grew so much over the years. I didn't really grow up in the church. But I pray more every day and I feel God and his presence at all times. Nothing is bigger than my faith in God.
Struggle – What hardships have you gone through in life?
Brianna Austin: Life didn't really hit me hard until my sophomore year of High School. Yeah, I thought I was grown. But now that I'm older I realize a lot of my triggers came from my experiences in High School. It's made me the strong person I am today. I've been a victim of domestic violence, I've seen things you probably would've never thought I've seen.
I always had insecurities about literally EVERYTHING about me since i could remember. I've always been "that skinny girl" I hated being called that so much. I never really fit in.
Which is fun & cool now. But back then a lot of people bullied me or treated me bad because i was "that girl" I just didn't realize it yet. Which further put me down in depression and to make some dumb decisions along the way. I am a survivor God is definitely not through with me yet. Honestly my hardships are still struggles, triggers, & things I'm working through. But I wouldn't change anything.
What do people usually not know about you?
Brianna Austin: Sickle cell runs in me & my family. I honestly think the older I get the worse it gets. But there's been times I disappear & my health be taking me through it. I don't really speak out on it much. I don't really like the sympathy with it. To me it's like it is what it is yunno. Also I am not a mean, stuck up girl. I'm really cool & funny.
First impressions will either keep you in or out of my life real fast. If I don't like your energy or approach I won't even entertain you. I will literally act like you're not there. If I don't like or want to do something I'm not gone do it, PERIOD. but other than that. I'm a pretty open book lol.
What sets you apart from your competitors in the industry and in life?
Biranna Austin: I'm not afraid to be me. I don't do certain things to fit in or try to be seen all the time. I do things because I want to. I like things that are fun. I like fun. I'm beautiful, of course, I have so much determination, if I put my mind or energy into something I'm creating beautiful magic. Honestly if you talk to me for 5 minutes you would see past this pretty face & image & see for one, my mama ain't no dummy nor a fool.
But, i speak and live in my truth everyday. Everyday is another day to make yourself better. What happened yesterday is now in the past. But what happens tomorrow, is a continuous of your future.
What are your upcoming major events?
Brianna Austin: I have some things I been working on behind the scenes that I don't even want to speak on right now. I like being unpredictable. Just stay tuned. I promise it's worth the wait lol.
What are your food preferences and physical attributes?
Brianna Austin: My favorite food is Italian. & I love bread. My weakness has to be bread I know. & I'm 5'2, 125, & ya girl finally getting thick after all these years lol.
Your love life, relationships and family?
Brianna Austin: What she say "Anyways, life's great, pus. Well yunno the rest lol. I love the circle I have genuinely. I'm not really a person that displays my love for everyone to the world. But if I love you & care for you, you gone feel it & see it.
What expert advice would you like to give?
Brianna Austin: No matter how you look at me, yourself, anybody on Social Media, relationships or whatever. We are all the same with the same opportunities. It's how we use them. Never give up & always be genuinely you. Always trust your gut feeling and sit down or God will definitely sit you down. Always keep God first. Believe in yourself. Nobody is better than the other. We all bleed the same.
Your social media handles and website links?
Brianna Austin:
Instagram: Wassupbri_
TikTok: wassupbri_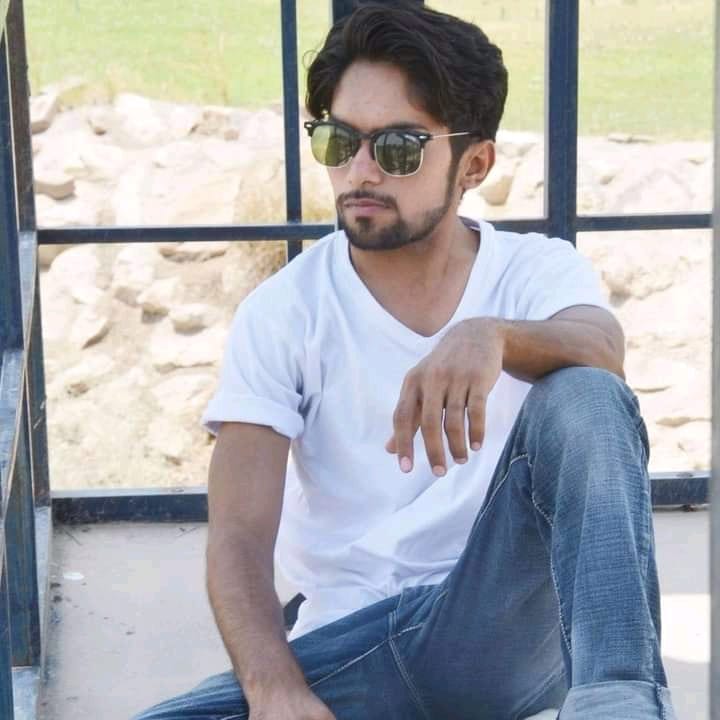 Tariq Riaz is the owner, writer and editor in chief of TheCelebrity.Online – Read more on our About Us page.
Read More From This Author At – Tariq Riaz