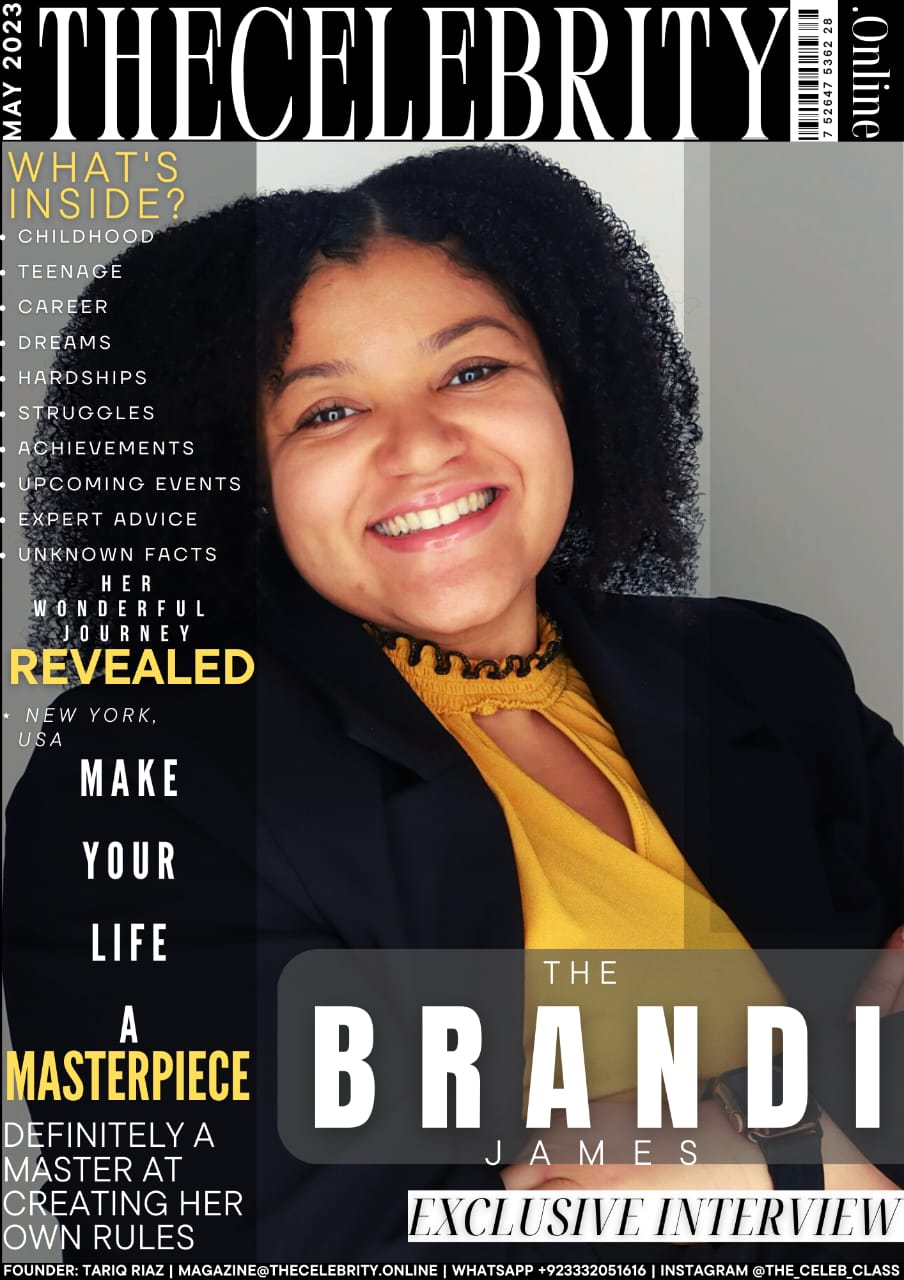 Brandi James was recently interviewed by TheCelebrity.Online Magazine and below is the Q&A session we had with her.
Brandi James As Cover Story – May 2023 Edition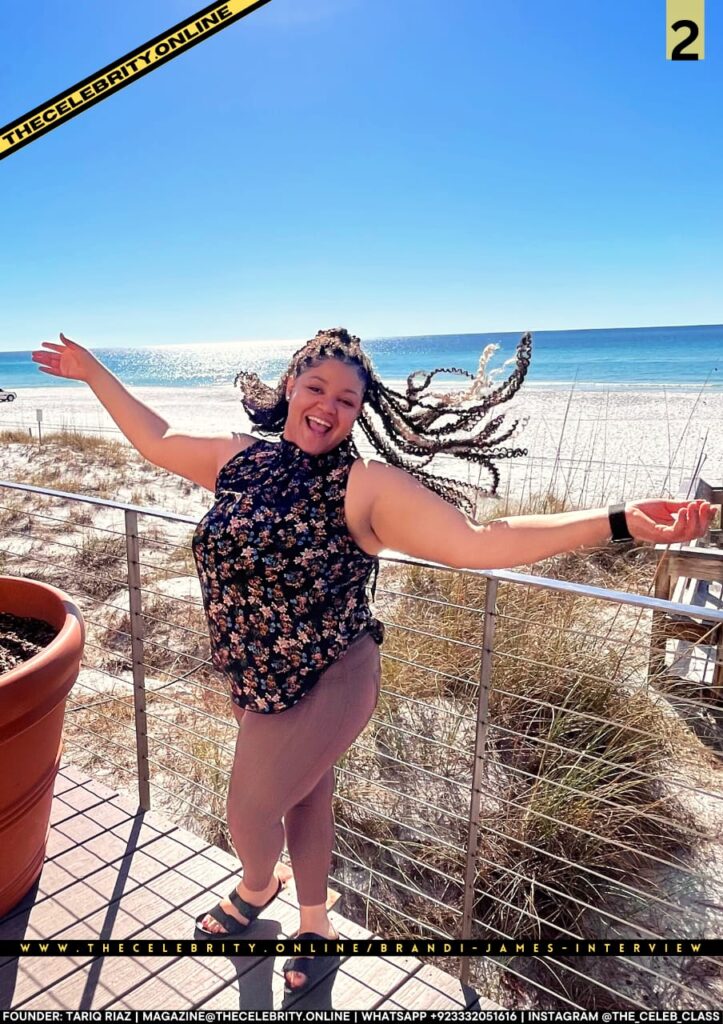 How do you introduce yourself?
Brandi James: My name is Brandi James. I love to sing, spend quality time with loved ones, enjoy nature, and occasionally knit under a warm blanket. 
I am a Ph.D. candidate at the University of Cincinnati studying physical organic photochemistry. My current research entails explaining how organic molecules with explosophores (ex. azides.) absorb and release energy in solution and the solid state. I've also studied how sunblockers can react in cosmetic environments hoping to understand what happens on the surface of consumers' skin. Our group illuminates the mechanistic pathways of these organic compounds.
Childhood to Adulthood – How was your transition from childhood to adulthood, and what are the bad and good things you remember?
Brandi James: My transition was enlightening. As a child, when someone told me to do something, it was yes, ma'am, or sir, and I was always ready to serve and be obedient. As I continued to experience life's new challenges, my father gave me this simple quote that still sticks with me today: "With freedom comes responsibility." 
When I left for college, I had to get accustomed to not having someone in my ear every day telling me what to do; I enjoyed it for a little until some things didn't go as well as I'd hoped, and I took full responsibility for the freedom of my actions. Ultimately, I had to remember to lean on guidance from my inner circle, learn to move on from mistakes and trust myself as an adult. Also, learning to say confidently say "no" was a big part of my growth. Gleaning how to set boundaries was the biggest challenge.
One of my favorite and most frustrating childhood memories was learning to ride a bike. I begged my dad to take off the training wheels. He warned me this was an "irreversible" process, and once I decided, there was no going back. I said okay! Once he took them off, I struggled so much! My older sister at the time tried to show me how on my bike and ended up in a debacle herself. I was so determined that I finally decided to try the same technique with a different apparatus, a bigger bike that belonged to my sister! A little switcheroo won't hurt. I held myself up long enough to grasp the concept of pedaling and repositioning my weight, and I succeeded! As I reflect wholly, there were two main lessons I learned: 1) that it's okay to let go and take on a new challenge with a different approach, and 2) some decisions will leave sizable consequences, and you have to learn to work through the arising struggles.
Struggle – What hardships have you gone through in life?
Brandi James: There were always financial hardships causing us to live a frugal lifestyle, but God always provided for our family of 5. I've never gone hungry or ever without a roof over my head. I was stressed at one point in my undergraduate career because I didn't know how to pay for my last year of school. We found a resolution within 72 hours! I'm very grateful that my parents taught me to trust (Prov. 3:5-6) and pursue God through any hardship I face now. 
Also, I'm not sure if anyone ever talks about emotional hardships where people are constantly misunderstood by each other. If and when you love hard and are sensitive in your platonic and significant relationships, you simultaneously open up yourself to hurt and rejection. In my experience, I've lost many people who I've considered friends over the years. I was always too bubbly, fake, or "too much of something." I've endured the bullying and isolation and grown immensely from it. In those moments, it hurt, but I had to remember it must have been God's redirection. These hardships can take a toll on the mind, but I refuse to let that happen.
What do people usually not know about you?
Brandi James: Here are two things:
I cheered in 8th grade and during my sophomore year of college. I won the "Muncie Award" in 2010. This award went to the squad member who represented leadership on the sidelines and with the squad. In college cheerleading, I participated in stunts for the first time as a base. Throwing my teammates in the air was a new challenge, and trust was necessary to make it happen!
Although I study Chemistry in my doctorate journey, I double majored in Chemistry and Mathematics and minored in Music at my alma mater Wilmington College (WC Ohio). I've sung for several special occasions on and off campus. One special invitation was the inauguration of the former 19th president at WC Ohio. I also sing at church on most Sundays of the year and learn different songs on the piano. Overall, I enjoy using my art to balance the rigor of my science journey.
What sets you apart from your competitors in the industry and life?
Brandi James: My perseverance and compassion set me apart from others. There are many unforeseen obstacles in this educational journey. For example, there are people in your life who will do anything to get ahead; sometimes, you have to take a hit to the chin. But I have learned to bounce back more confidently than ever. I believe all of my goals remain attainable, and therefore, I will always find a respectable way to get there. On top of that, I will continue to look for the best in others and hold everyone to high standards of showing the same respect I give. With God in my corner, nothing is impossible.
What are your upcoming major events – Unforgettable Moments or products/services that you want to promote/inform?
Brandi James: The biggest major event I am working towards is graduation with my Ph.D. tentatively in December 2023. I am also looking forward to incorporating music into my everyday life by teaching basic music lessons to the youth at my local church. I am excited about the new journeys that lie ahead.
What are your food preferences and body measurements?
Brandi James:My go-to cuisines are Indian and Mexican food, as they are both delicious.
But I will say that everyone needs to know that Red Velvet Cake with cream cheese frosting is the best! (And it IS CHEMICALLY different than chocolate cake. Lol.)
So please stop saying they are the same! Haha.
Your love life, relationships, and family?
Brandi James: I love everyone that has chosen to be in my circle to support and uphold me during this journey. I wouldn't be here without my family's unwavering support. I am blessed to have had my best friend and favorite person in my life for 3+ years, and looking forward to having a God-centered future with him.
What expert advice would you like to give?
Brandi James: Life is what you make it, and when you feel like you're about to tell yourself you can't, JUST DON'T. Believe in yourself. Phil 4:13. Anything is possible with God.
Your social media handles and website links?
@lacutis96 – Instagram
@PhotoChem_BJ96 – Twitter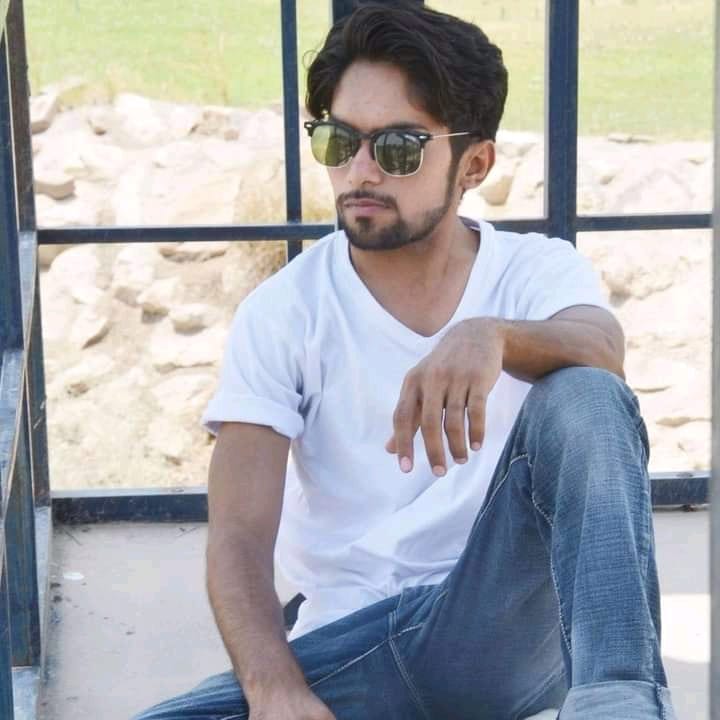 Tariq Riaz is the owner, writer and editor in chief of TheCelebrity.Online – Read more on our About Us page.
Read More From This Author At – Tariq Riaz