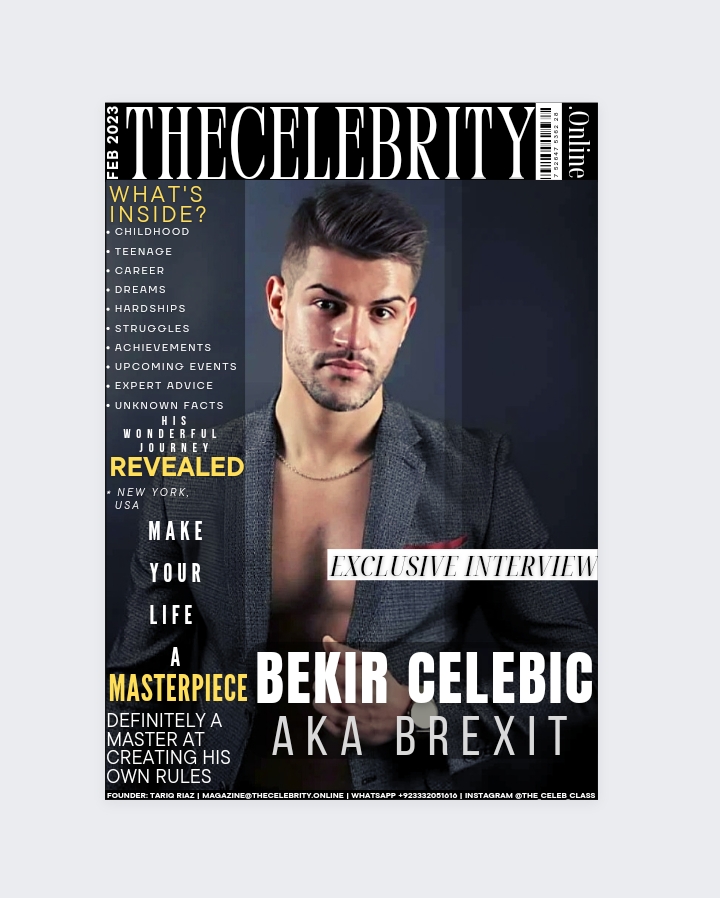 Bekir Celebic AKA Brexit was recently interviewed by TheCelebrity.Online Magazine and below is the Q&A session we had with Mr. Brexit.
Bekir Celebic As Cover Story Interview Feature – TheCelebrity.Online February 2023 Edition
How do you introduce yourself?
Bekir Celebic: I introduce myself for those who don't know me my name is Bekir Celebic known as Brexit and I'm currently I live in France. I'm 24 years old and I am a photo model and content creator.
How was the transition from your childhood into adulthood/teenage and what good and bad things do you remember?
Bekir Celebic: So to tell you, I appreciate every present moment from childhood to adulthood. I'm living my best life like tomorrow is the last day. With motivation and work we always succeed. So, the worst thing i remember was my scooter accident. I was injured in the head and knees. The best things i do remember was gifts that my parents and my loved one gave me for my birthday. Each birthday it was something special.
Struggle – What hardships have you faced during your life?
Bekir Celebic: The difficulty that I may have had in my life was the separation of my parent. I was still a kid and I was just 15 years old.
What things people usually do not know about you?
Bekir Celebic: I am a cool and sociable person once you know me. Many people are mistaken about my appearance as in my photos. They thinks that I am very reserved and firm like no one when not at all.
What make you unique from your competitors in the industry and life?
Bekir Celebic: It's my drive and determination usually what i want to get, i get it. And, obviously a big quality my charm.
What are your major upcoming events?
Bekir Celebic: Upcoming events there will be other photo shoots that are being prepared and that I will post on my Instagram for my fans. So, you have to know that I am always interested in promoting and collaborating with new brands. Therefore, do not hesitate to contact me for more information.
What are your diet preference and physical measurements?
Brexit: What I really like to eat is beef or chicken with rice on the side, which helps maintain muscle mass. You have to know that i'm quite impressive:
I am 1.85M tall
I weigh 85 kg
Muscular body
What expert advice would you like to share?
Brexit.: Advice that I can give you is to be yourself and be surrounded by good people who pull you up that you are able to realize your dream.
Social media links – Here is my link to social networks https://linkr.bio/brexit
Instagram: @brexit_fit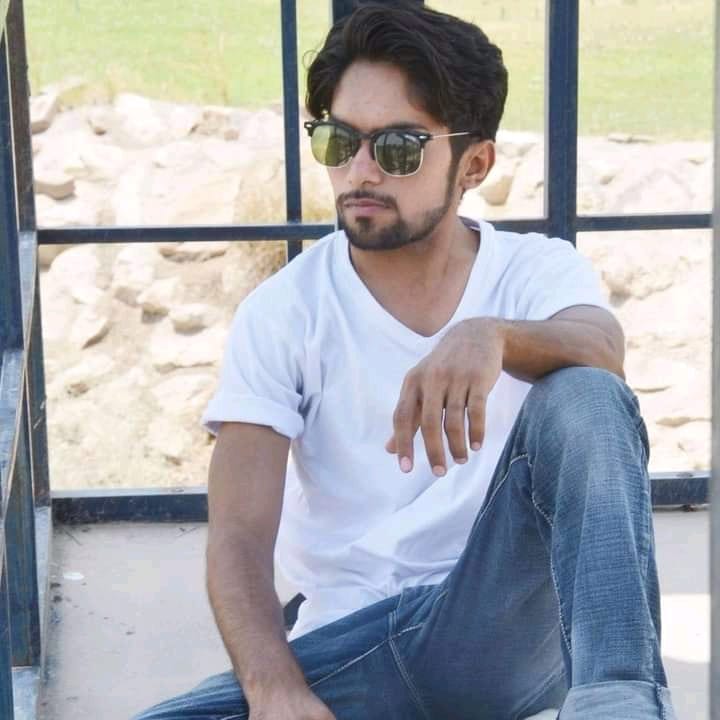 Tariq Riaz is the owner, writer and editor in chief of TheCelebrity.Online – Read more on our About Us page.
Read More From This Author At – Tariq Riaz