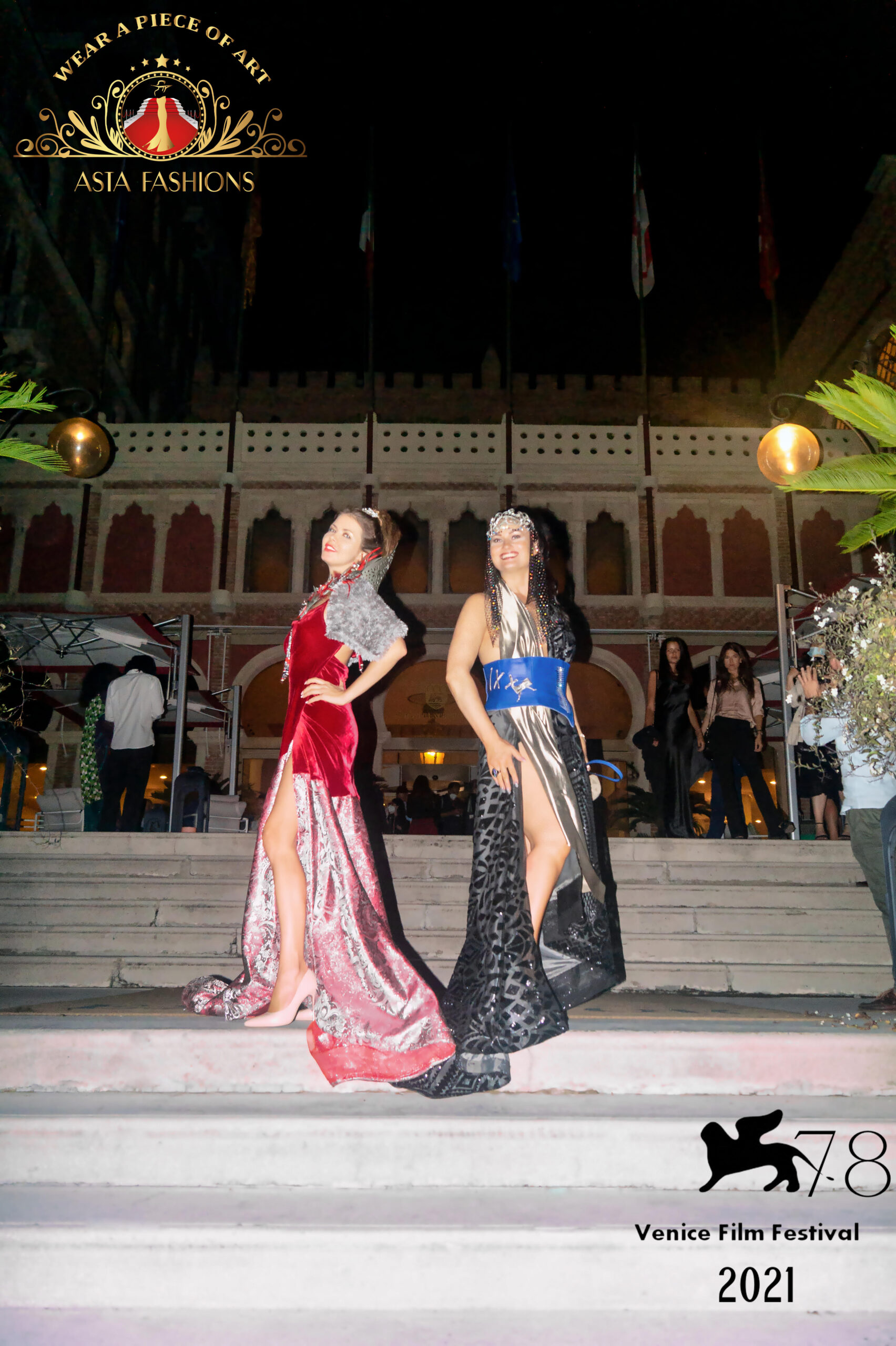 Asta Jakubson, owner of Asta Fashions & celebrity designer, dressed several international high end models to represent her latest collection in Venice where stars like Jodie Comer, Matt Damon, Kirsten Dunst, Carla Bruni to name but a few were spotted on the same street as the designer's photoshoot before the Venice Film Festival! Tatiana Yakusheva an international catwalk model from Russia wore a spectacular red velvet gown, custom made by the designer Asta Jakubson.
It had silver embellishment on the shoulders which had inserts of delicate red feathers almost creating a collar effect teamed with a simple silver headpiece, for her red carpet debut.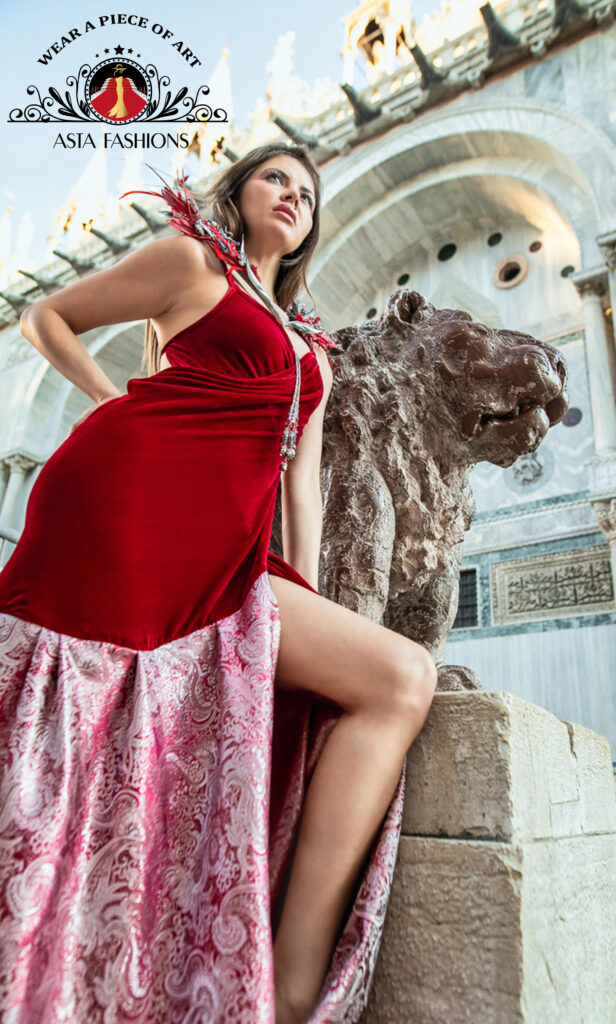 This dress is suitable for an apple shaped body, the owner of Asta Fashions said, like Jennifer Lopez has,who arrived in Venice the day previously looking very much in love with Ben Affleck on a romantic water taxi which is where Asta Jakubson shot some of her most recent looks.
Arianna D'Urso Wore Asta Jakubson's Latest Cerise Pink
Arianna D'Urso model & actress who is representing Italy at Miss Universe wore a stunning cerise pink soft leather dress created by the designer to compliment the models fiery red hair. She was truly a vision, the dress itself was worn under an organza patterned cape, this was also teamed with one of the latest headpieces from the collection.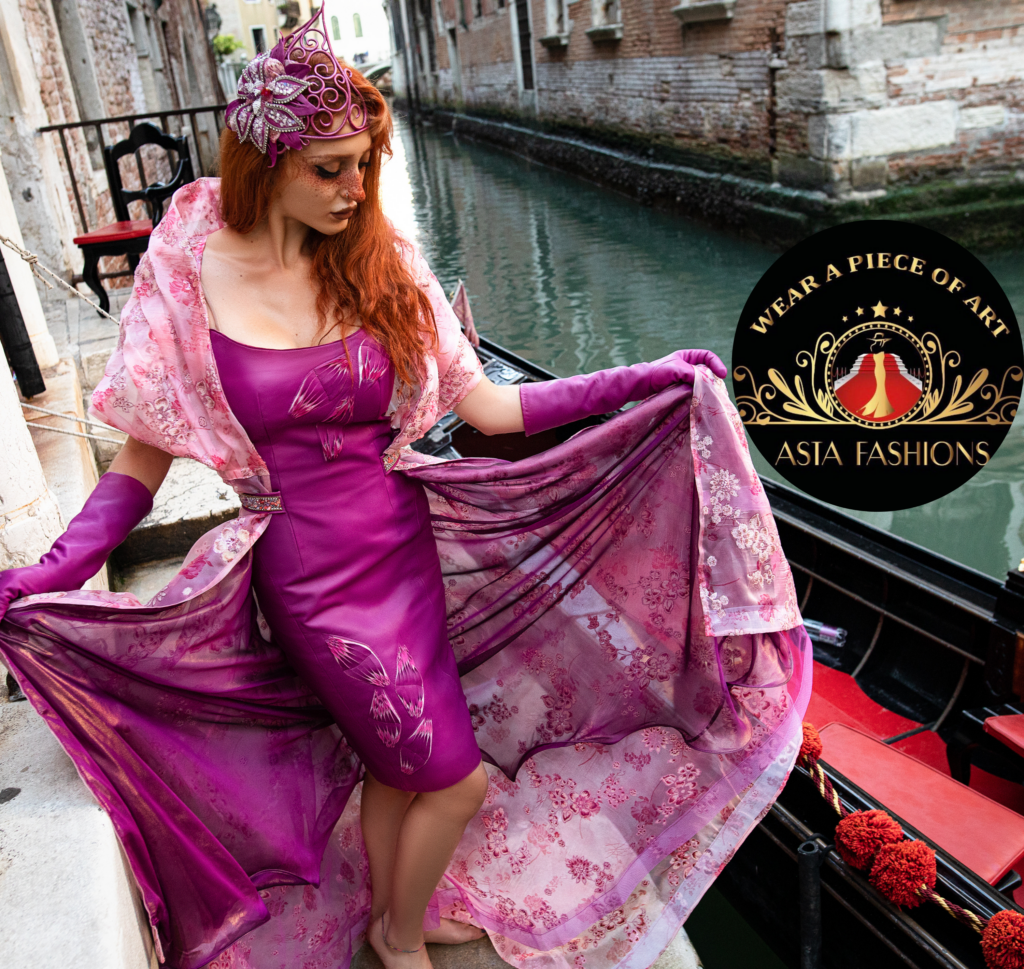 All of the designer's headpieces are custom made, perfect for any special occasion or indeed to make a statement at any of the ladies race days like the Kentucky Derby or Royal Ascot!
" I want all women to feel beautiful no matter what their body shape is, the secret is knowing what suits you best, in fact it is what inspired me to write my book "Tips for Brides" It explains very clearly how to choose the perfect dress for your body shape" the designer said.
Klio Loizou, a beautiful model from Cyprus, wowed passers by, wearing a truly magnificent silver gown made from a raw silver fabric which is not only high end beautiful fashion but the fabric also give health benefits when worn ( for more info about this fabric you can check https://designer5gclothing.com/) which sported a large bow detail on the back; this was set off with one of Asta Jakubson signature pieces, her royal crown headpiece.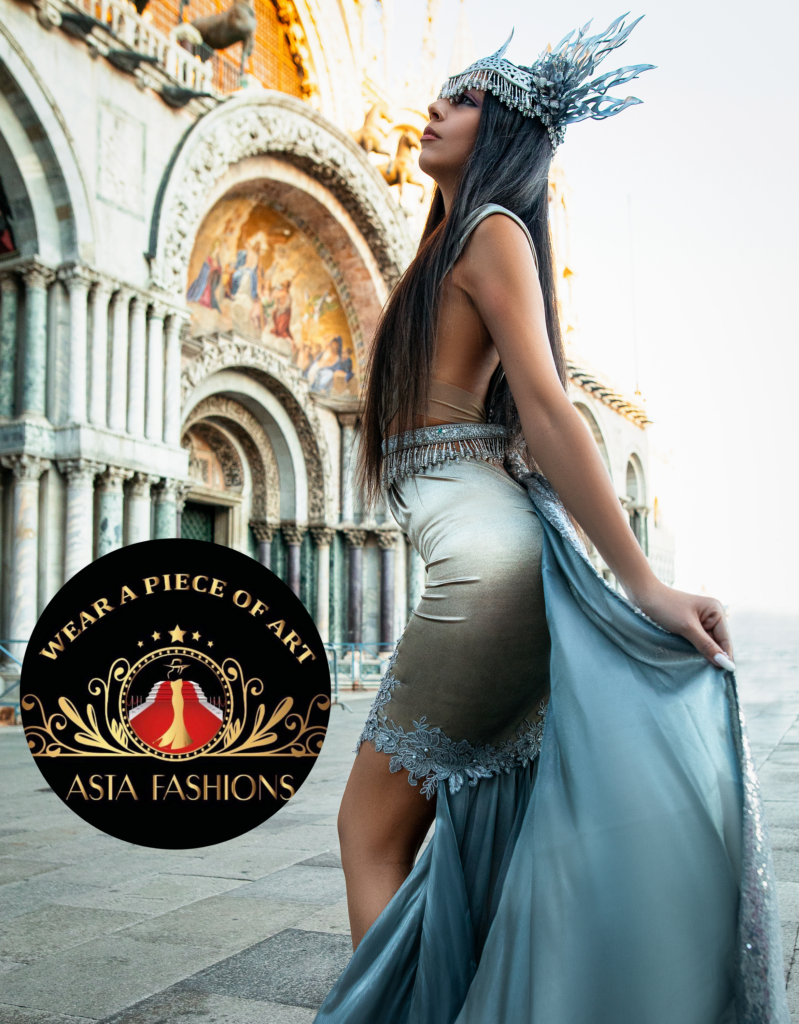 The designer was spotted helping all of the girls at the photoshoot, Asta Jakubson herself believes in always making her clients feel special & gets involved in all aspects from start to finish. It is this high level of personal service that has made her the success she is today!! From starting with only €200 in her pocket to winning multiple awards, being recognised globally & continuously in the press!
Asta Jakubson herself wore a stunning black gown to the event
She teamed this with one of her leather belts in a midnight blue colour which again is a signature of the designer, mixing delicate fabrics with leather & making a statement.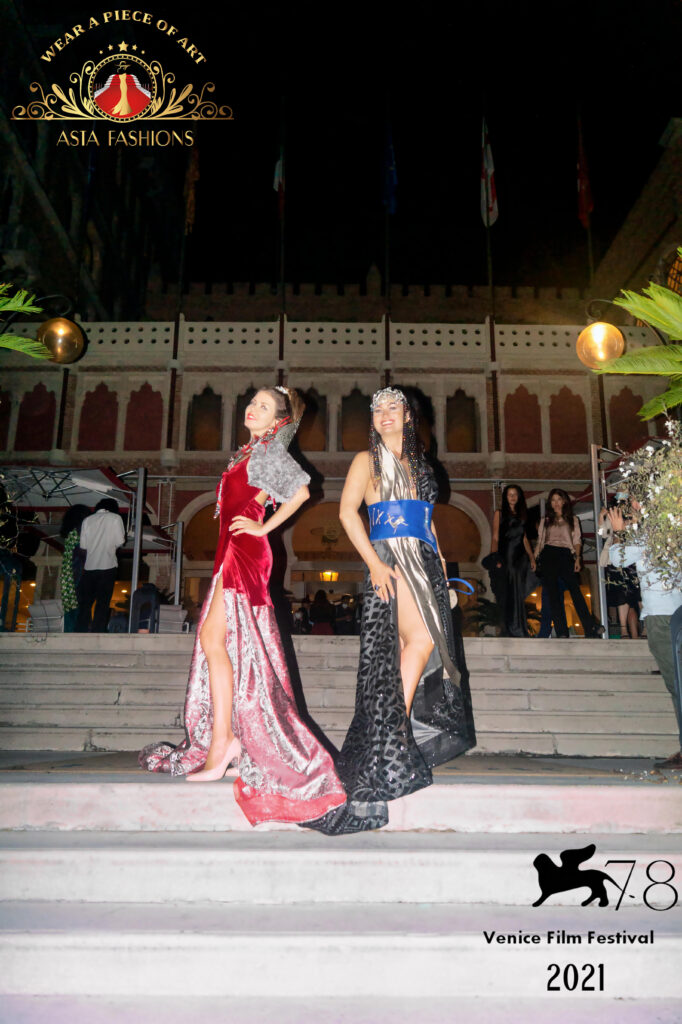 Interviewed before the red carpet event she said.
"I was so happy to meet with AllatRA TV https://allatra.tv/en in Venice on the red carpet. They invited me to the conference about the global crisis & to speak about the impact fast fashion has on the environment! As a fashion designer I am very honoured to be one of the guests talking about fast fashion as it only lasts one season! Then we throw it away, adding more rubbish into nature. I always suggest buying one good suit, restyle it & update it to get to wear it more than once with adding different looks. You can always use the fabric to make a completely new outfit & not throw it away. As a fashion designer I feel clothes should be sustainable, we shouldn't be showing this example to the next generation, let's keep nature clean & alive by doing all we can!
Spotted on a water taxi the day before the event Asta Jakubson wore a stunning floor length white gown which was similar to what Jennifer Lopez chose to wear on the red carpet while Penelope Cruz wore Chanel.
Asta Jakubson's style is bold & striking & will wow at any event! She is for sure one to watch out for!
Get in touch…
https://www.facebook.com/womenTailorNea
https://www.instagram.com/asta.jakubson/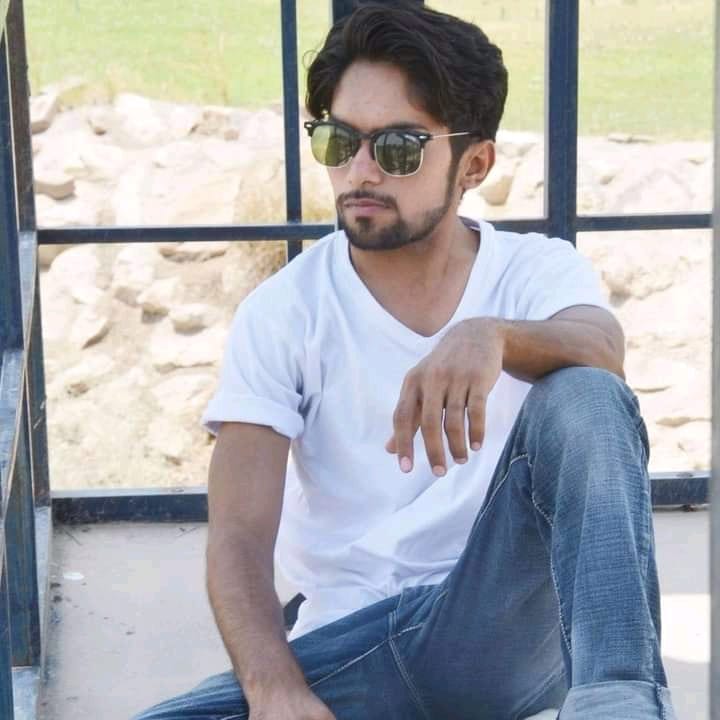 Tariq Riaz is the owner, writer and editor in chief of TheCelebrity.Online – Read more on our About Us page.
Read More From This Author At – Tariq Riaz