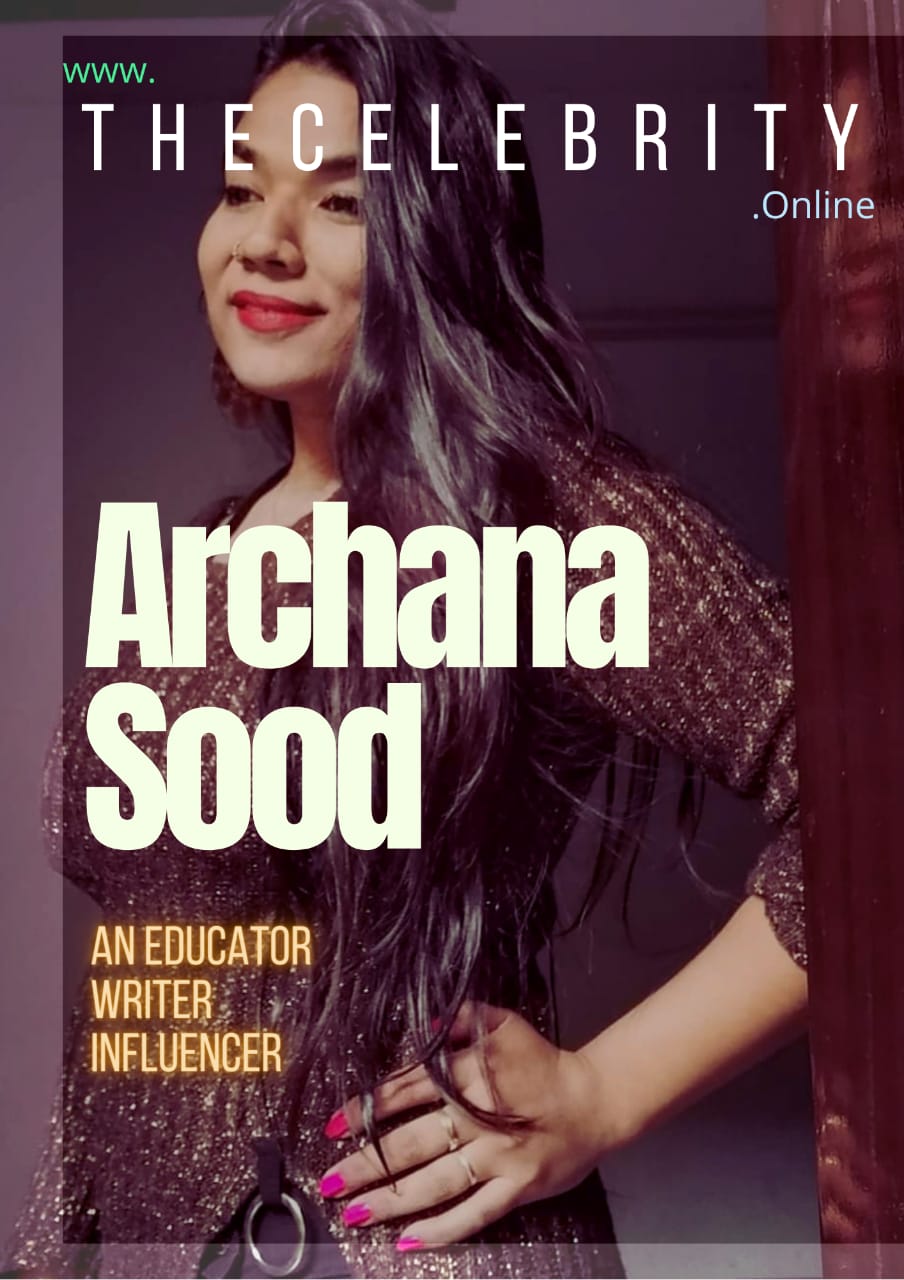 Archana Sood: A Lighthouse For The Youth. There are several individuals who want to help out others with their dreams. But, when it comes to bring this good deed into practice, many of those push themselves back. This gap between 'will' and 'practice' is what distinguishes the celebrities and the general public. A celebrity is not necessarily the one who is being watched on Media.
Personalities that are cutting down the gap between will and practical are the real heroes of a society. These people decide to come out from the masses to guide them like a lighthouse in a worthy direction. Same is the scenario with our today's Celebrity Archana Sood. After completing her higher education, she is helping individuals to tackle with their confidence lacking in communication. Representing a well educated and well mannered family of literature lovers, Archana Sood is telling her story of passion, plans and lessons in a recent interview with TheCelebrity.Online below.
TheCelebrity.Online – How would you introduce yourself to the readers?
Well, I come from a nuclear family. My family consists of five people- my father, my mother, my two elder sisters and myself. My father has worked with the Central Government's Postal Department and is now a pensioner. He is an Avid reader and loves to keep himself informed about current affairs at international level. He's particularly interested in news pertaining to Indian economy and loves to learn about stock markets, mutual funds and things like that. He is extremely health conscious and takes good care of his routine and his diet. I am highly inspired by him.
As for my mother, she has been a teacher for many years and is now a homemaker. She's an extremely amiable and multi-talented woman who loves to read a lot. She also makes exceptionally delicious food and is a considerably progressive woman. My elder sister is a PGT English and is working with one of the finest schools in Faridabad. I am extremely close to her and feel absolutely comfortable in sharing everything about my life with her. My elder sister is 3.5 years older than me and we get along pretty well. She is a social butterfly and loves to make new friends.
Archana Sood: A Jolly & Bubbly Girl Had Her Elder Sister As A Mentor
TheCelebrity.Online – Tell us about your journey from childhood to adulthood as a youngest child in family?
Well, if you ask about my childhood, you can picture a really bubbly, talented and a vivacious girl. A fiercely competent mind with an equitable passion to exceed in all that I undertook, I was a fairly happy child. Born to a fastidious father ,who , till date, is very particular about each and every detail, and a' cool' mother who has always taught me to take everything with a tinge of salt, my childhood was a combination of fun and conventions.
Additionally, I have two elder sisters and I am particularly close to my eldest sister who is seven years elder to me. I have been mothered by two women and I believe this is the reason that life post her wedding pushed me into adulting when I was not ready for it. Well i was in 11th standard and not particularly a 'kid' but i was fairly blinded to the oddities of the world as my eldest sister, now Raksha Mehra (she is married in Mehra's family) has always kept me away from them. I guess I never would have adulted and would have continued to live in my bubble of safety and stability had life not unravel some of its unusual aspects to me.
Archana Sood: A Teacher's Beloved One Never Had Profound Friendships
TheCelebrity.Online – Archana, How did you spend your school life and what struggles you faced being a scholastic?
When we talk about struggles, I would say that my struggles have also been quite of unusual nature.
You probably would not call them struggles but being a popular child back at school has been one of them. You see, when you are a 'teacher's pet' , your classmates look at you differently. I have had many friends but did not have profound friendships because of my proximity with teachers. I still am in touch with most of the teachers from school and college so I would say having companionship with my own age group has been a rare occurrence in my life so far.
I have been a rebellious person all my life and have always followed my personal definition of 'morality' , 'dignity' and 'ethics'. Ever since I was in school, I knew that I had to do something spectacular and something out of the league. I took Medical with Bio but the predictable title of 'Dr.', interestingly did not fascinate me. It was therefore the second major struggle in my life to convince those around me to let me pursue Bachelors in English after completing my higher secondary study in the domain of medical science and passing the same with flying colors. ( I have always been a topmost rank holder, all my life as a student and I had worked hard for the same 🙂
Archana Sood: A Gold Medalist In English Literature – Scored Highest In DU Exams
TheCelebrity.Online – How do you see yourself helping those who lack confidence in communication and linguistics?
I am a Communication Coach, Content Writer and a Mental Health Coach by profession. To be precise, I am a Solopreneur. And, this has been my passion throughout! After Topping Delhi University in bachelors in English (2015) and becoming the gold medalist securing the highest marks amongst all the students of DU who appeared for the same exam in 2015, I pursued my Masters in the same course from one of the most coveted college of DU i.e. Miranda House and again was a University Rank Holder.
Despite performing exceedingly well in my literature course, I have always been more fascinated with the idea of training aspirants in enhancing their communication skills. Straight after my Masters, I got an opportunity to work with Hindustan Times Learning Centre as a Communication Trainer and that's when I discovered my IKIGAI, so to speak. I realized that there are so many people who feel trapped within their own inferior personalities just because of their inability to communicate effectively in English.
While working with Hindustan times only I had made my mind to do something on my own to set up my own enterprise and to train and educate people about the perfect and realistic ways to improve their communication skills. In simple words, my passion is to take other people closer to their respective passions by eliminating their hesitation and their confidence concerns. I want to touch as many lives as I can and want to train many people from different countries so that they understand that a language is nobody's personal heritage and each one of us who wants to improve and communicate impeccably can absolutely do that.
Lessons Learnt In Life
TheCelebrity.Online – How do you consider the experiences of life that you have had by this day?
Well I am about to complete 28 years of my life in December 2021 and I can share some of the lessons I've learnt so far here:
Consistency is the key – be it relationships, profession or your personal goals – without consistency, you can never reach closer to your vision.
Always listen to our elders, not because they are always right but because they have more experiences of being wrong.
Do not ever dim your light to make the other person feel comfortable in the dark.
If you are intelligent, wise and emotionally intelligent enough, no failure is an absolute failure. In fact, every failure is a stepping stone, taking you closer to your ultimate success.
Learn to transform threats into opportunities and nobody can ever defeat you.
Seek guidance and advice but always do what your instincts and gut feelings tell you to. They're NEVER wrong.
TheCelebrity.Online wish Archana Sood best with her future endeavors.
To reach out Archana Sood, here are her social media handles through which you can contact her:
Archana Sood On Instagram:
LinkedIn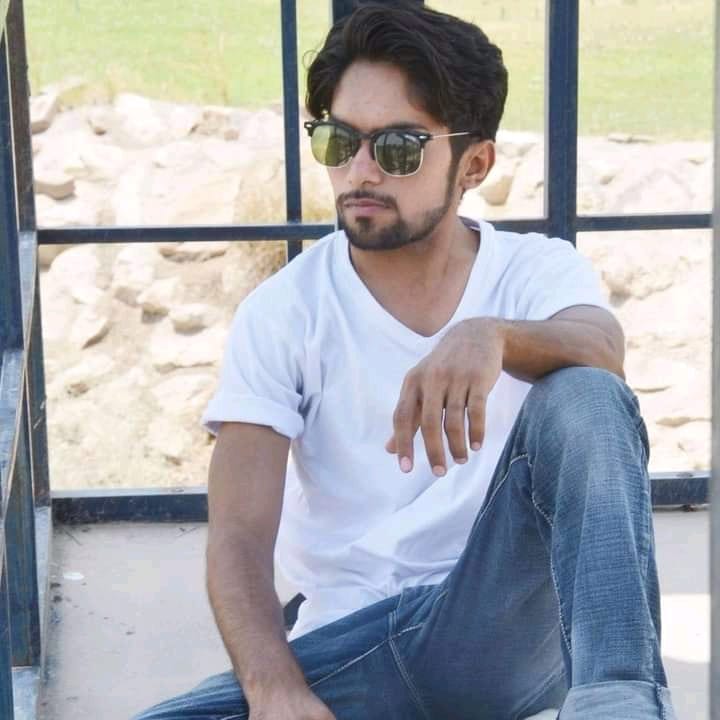 Tariq Riaz is the owner, writer and editor in chief of TheCelebrity.Online – Read more on our About Us page.
Read More From This Author At – Tariq Riaz