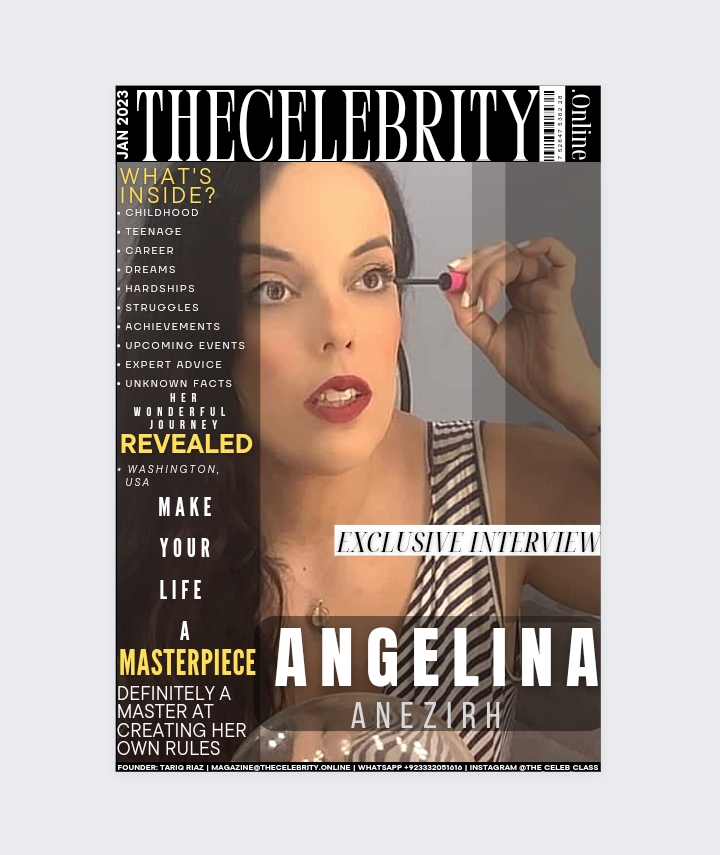 Angelina Anezirh is an amazing woman who is a professional makeup artist. TheCelebrity.Online has recently interviewed this amazing figure for the cover story feature. Below is the Q&A session we had with Ms. Angelina.
Angelina Anezirh As Cover Story Interview Feature – TheCelebrity.Online January 2023 Edition
How do you introduce yourself?
Angelina Anezirh: I am Angelina, a professional MakeUp Artist for the last 15years.
From a very young age I used to mix with mom's cosmetics, later when I got my own what impressed me was to take off the natural beauty that makeup offers to a face. I wanted to highlight my face but above all the special face of every woman I met. This is how I discovered my adoration for make-up and very quickly developed into a professional make-up artist with studies but also with a lot of work and dedication to it.
I have worked in the area of television, theater and cinema. I have collaborated with many people and I am grateful for that. I recently opened my own makeup school and I am very happy.
How was the transition from your childhood into adulthood/teenage and what good and bad things do you remember?
Angelina Anezirh: I had a nice childhood with many trips (Crete,Naxos )abroad . This is why I love the outdoors. I had a wonderful grandmother and grandfather who I lost them 8 and 4 years ago… I loved them like I have never loved anyone. They loved me too. Thanks to them I was a happy child.
What hardships have you faced during your life?
Angelina Anezirh: The biggest difficulty I have encountered in my life is that I lost my grandfather and grandmother, my only support. Then the next difficulties are those in my work. It was difficult to establish myself in the makeup industry.
What things people usually do not know about you?
Angelina Anezirh: I'm always smiling, but that doesn't mean everything is easy for me. On the contrary I just try to face the days with the utmost serenity.
What make you unique from the rest of people?
Angelina Anezirh: Customer care because I personally take care of each of my clients with assistance and advice.
What are your major upcoming events?
Angelina Anezirh: Currently have a digital academy that offers training make up courses on Instagram aimed. Soon there will be news that I don't want to reveal yet.
What are your diet preference and physical measurements?
Angelina Anezirh: I don't follow any specific diet. I eat whatever I want, whenever I want. I obey my body. If I want to eat something sweet, I will eat it. I think that's why I've stayed at the same weight for so many years. I treat my body well and it treats me the same.
What expert advice would you like to share?
Angelina Anezirh: Life is very beautiful with its difficulties ups and downs. Live..Smile..Dream and believe in your dreams only then they will come true.
What are your social media links?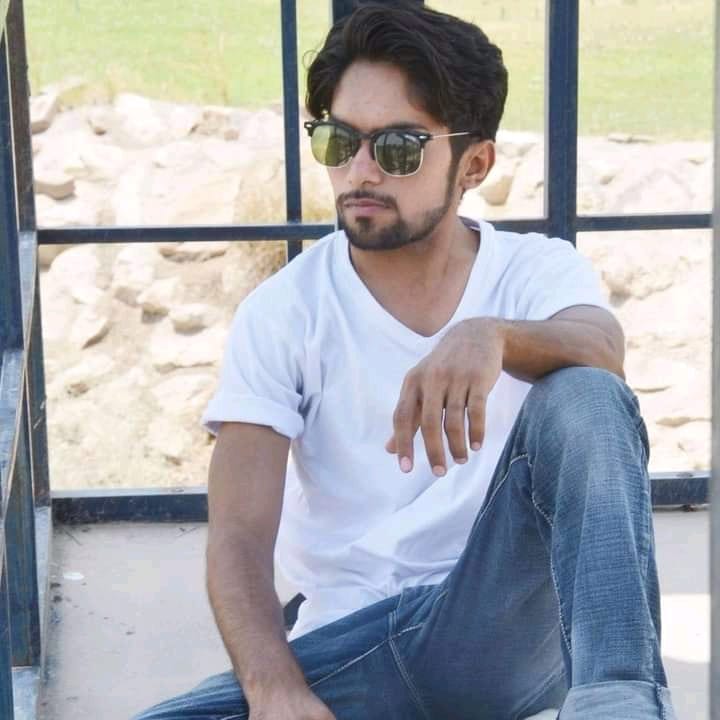 Tariq Riaz is the owner, writer and editor in chief of TheCelebrity.Online – Read more on our About Us page.
Read More From This Author At – Tariq Riaz