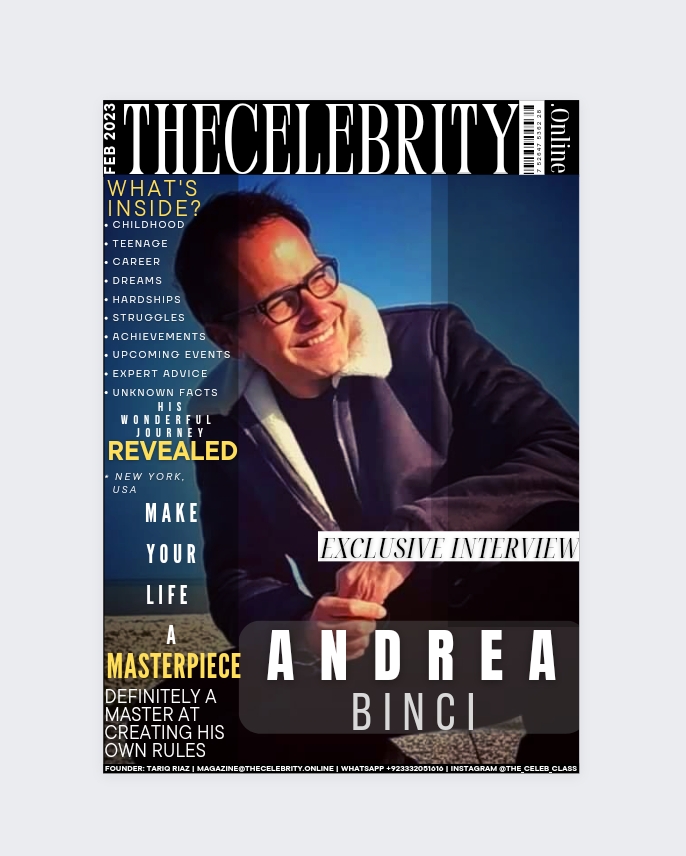 Andrea Binci was recently interviewed by TheCelebrity.Online Magazine and below is the Q&A session we had with Mr. Binci.
Andrea Binci As Cover Story Interview Feature – TheCelebrity.Online February 2023 Edition
How do you introduce yourself?
Andrea Binci: I am content creator about menswear and lifestyle. I'm a smiling and sociable Italian boy, who has the passion of the photography.
How was the transition from your childhood into adulthood/teenage and what good and bad things do you remember?
Andrea Binci: During my childhood I remember the deep love of my family. My first part of life was dedicated to studying economy. My parents wanted that I continue my study to the university, to find a job and a better living conditions. Today I have an office job for a private company in my city. The transition to adulthood happened several years ago, when I bought a house and went to live on my own.
Struggle – What hardships have you faced during your life?
Andrea Binci: In my life no one has given me anything. What I have achieved I have always had to earn on my own, at work as in other sectors. This has always made me a free person. As a child, I didn't have many friends and was often bullied by my classmates. But over time I found the strength to redeem myself and always find greater self-awareness. I started going to the gym and playing sports and today I completely reversed my situation.
What things people usually do not know about you?
Andrea Binci: People always see me as a reliable, sociable and smiling person, ready to solve any problems that may arise, even if I too have my weaknesses, which I try to hide and not let them weigh on others.
What make you unique from your competitors in the industry and life?
Andrea Binci: I am a determined person who, when he has a goal to achieve, commits himself 100%, and often succeeds, but always respecting other people.
What are your major upcoming events?
Andrea Binci: On my instagram profile I started posting more and more photos of me and my life and I saw that it was appreciated, so I would like to develop this business promoting clothing, sports and everything related to the fashion sector. So you can contact me for any collaborations.
What are your diet preference and physical measurements?
Andrea Binci: As a good Italian I love to eat pasta, but also meat. I follow a balanced diet for the right amount of proteins, carbohydrates and fats, for my body and health. I am 1.77 m tall and weigh 69 kg. I have an athletic body.
What expert advice would you like to share?
Andrea Binci: Believe in yourself and never give up your freedom.
Social media links
Instagram: @andrea_binci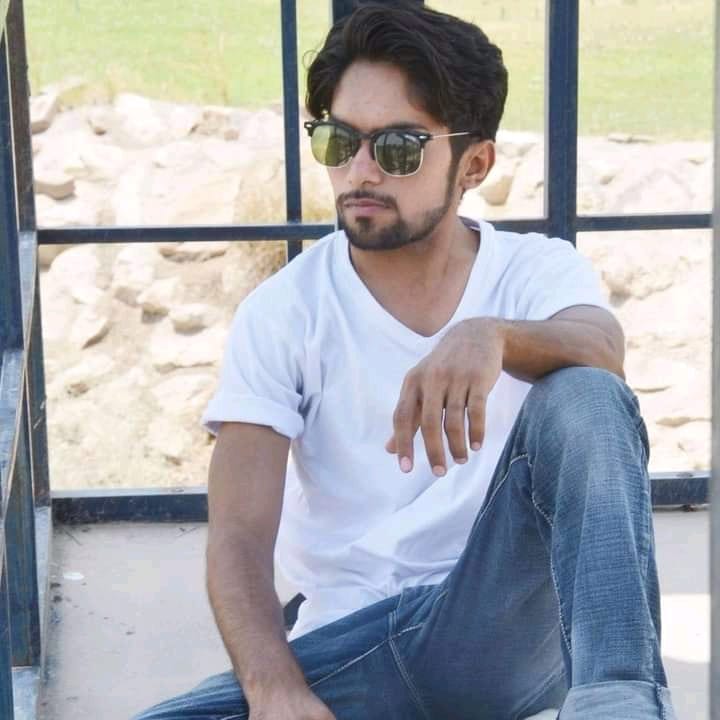 Tariq Riaz is the owner, writer and editor in chief of TheCelebrity.Online – Read more on our About Us page.
Read More From This Author At – Tariq Riaz