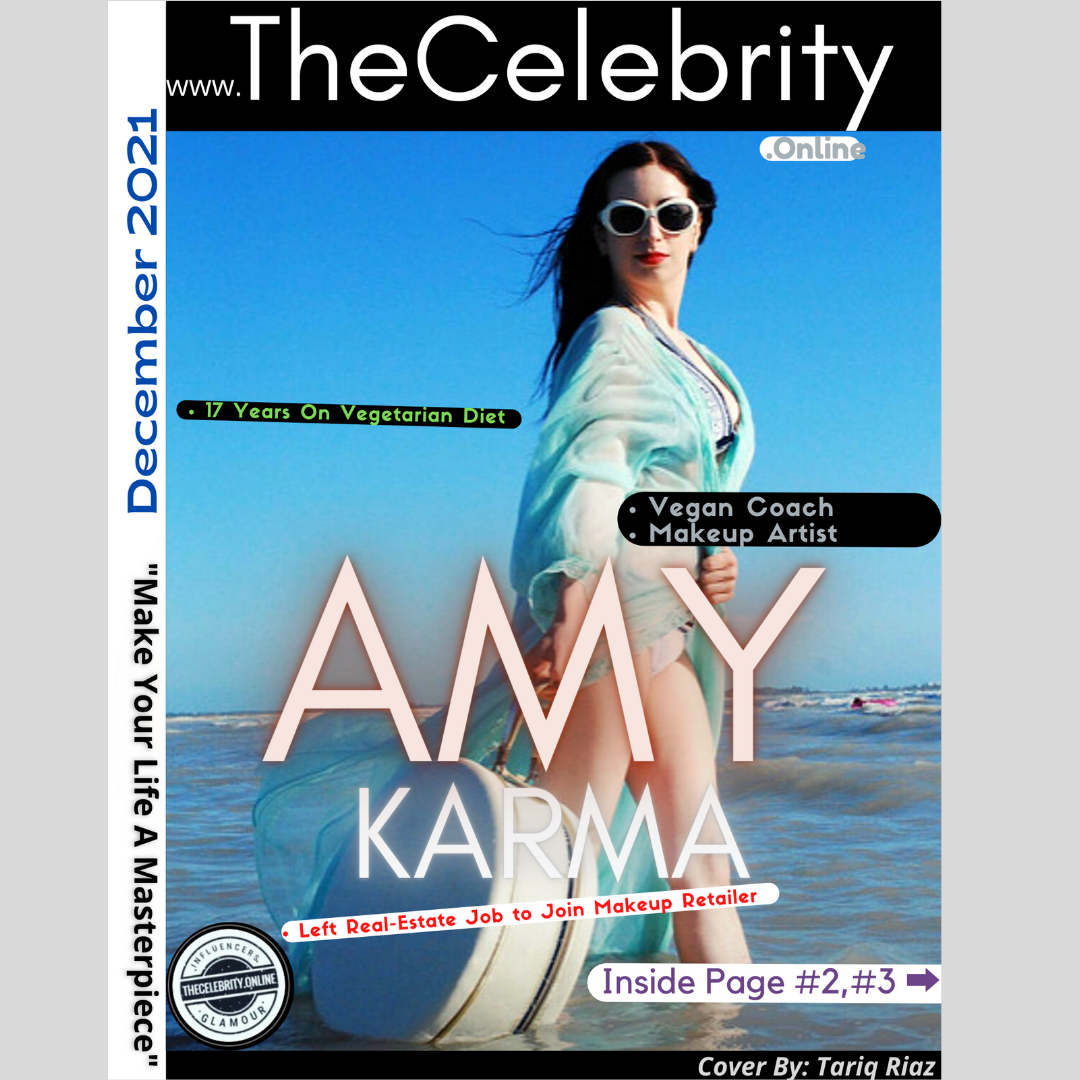 Amy Karma is a makeup artist, vegan coach, and influencer. Her family was great, she grew up in Boston and her parents were very hardworking. Amy spent a lot of time with both her sets of grandparents and aunts and uncles.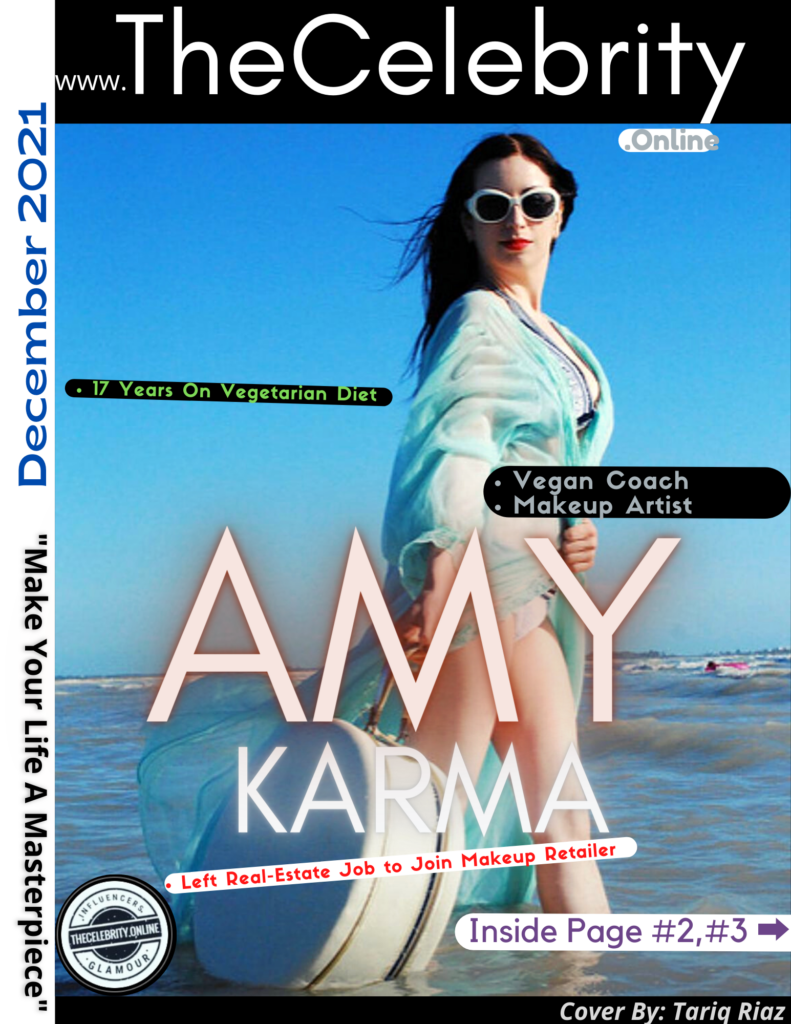 Amy Karma moved to Florida when she was a teenager. She had 2 jobs in high school after she turned 16 and started college right after she graduated high school (while working full time also).
Amy's Journey of Modeling
A lot of her friends were into photography or taking photo classes so that is how she got into modeling. She first started out modeling for friends, then as an adult started working as a model on the side.
Amy Karma: A Vegetarian
Amy became vegetarian when she was 22. She was trying to be more fit and healthy for her modeling work and self-esteem and stuck with it because she felt so much better.
Amy Karma: A Vegan Coach
Amy became vegan in 2004, she was always looking for vegetarian recipes and came across a lot of vegan communities online that not only had great food recommendations but also explained the health benefits, the benefit to the environment, and of course she was very interested in not using animal products altogether.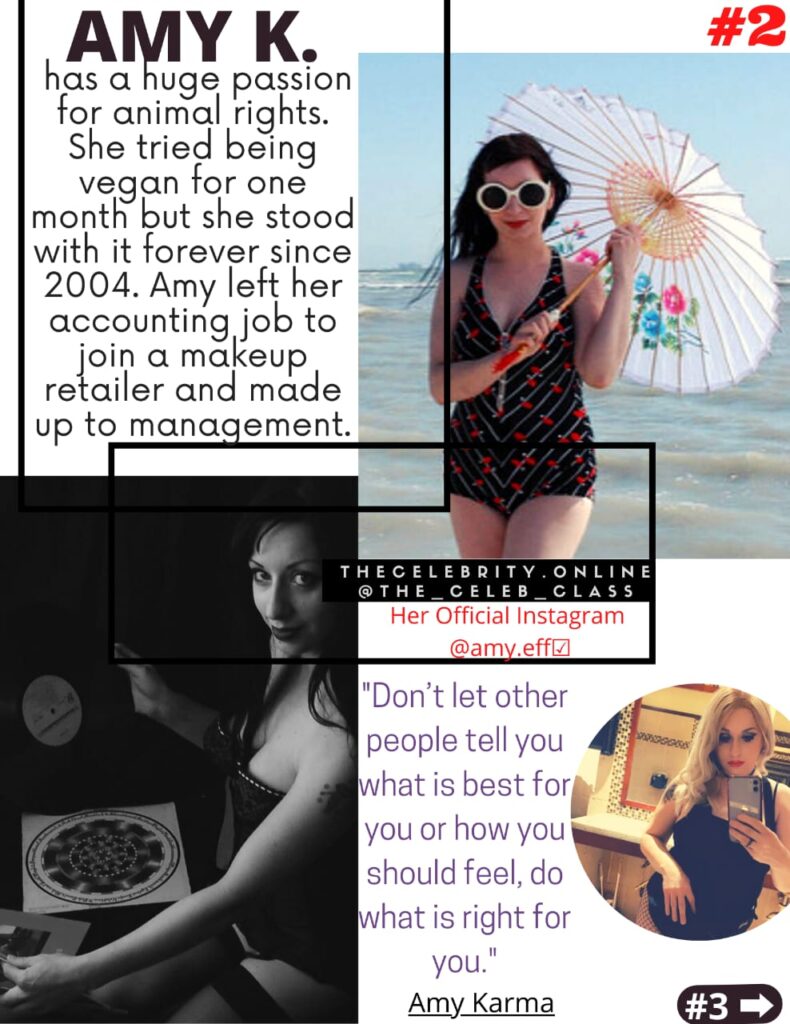 It is because Amy had a huge passion for animal rights and was against animal testing and cruelty. She was going to try to be vegan for one month but she stayed that way because the food was so amazing and Amy felt so much better.
Makeup Artistry and Modeling
Moreover, she also got involved in makeup artistry through modeling, it was again something she was going to experiment with and just create a portfolio for herself for fun, and it took off.
As soon as Amy started she had people contacting her to do makeup all the time. She had a full-time real-estate accounting job and ended up leaving there to work full time for a makeup retail store and did makeup on the side.
Amy Karma: The Best Career Move
It was a huge leap of faith, but honestly, her best career move as it was a lot easier to have availability for makeup gigs not working a 9-5 job. Plus at her full-time makeup job, she worked her way up to management, got a ton of training, and built a lot of skills.
15 Years of Amy Karma in Cosmetic Industry
She is very grateful that she has been able to continue working in the cosmetics industry for over 15 years. Amy has done a lot of makeup work for photoshoots, events, and TV commercials.
As she got older she was less interested in being in front of the camera and loved working behind the scenes doing makeup artistry. She also had so many great sales skills that she got into promo modeling.
It has been working out great because the shifts are short and the pay is good, working events and conventions is fun too. She works full time also and has other side projects so it fits into her life well.
Amy Karma and the Journey of Motherhood
Amy karma became a mom when she was 28 and that changed her life and gave her a new outlook on everything. Even though she has done so many other interesting things, making sure her child has a great life is Amy's main priority and always comes first.
Hardships in Life
She has experienced a lot of tremendous loss. Her brother passed away in 2003, she has lost a lot of friends and family members also. Not only this, most recently her soulmate died tragically 6 months ago. Amy had trauma from many situations she is healing from.
Amy Karma: Journey of Dealing with Depression and Anxiety
She has a major depressive disorder and she has had anxiety and depression since childhood. It's always been a constant battle for Amy Karma. She is glad there is so much awareness now and hopes even though the mental health system has so many flaws that it will keep improving to help people going through this.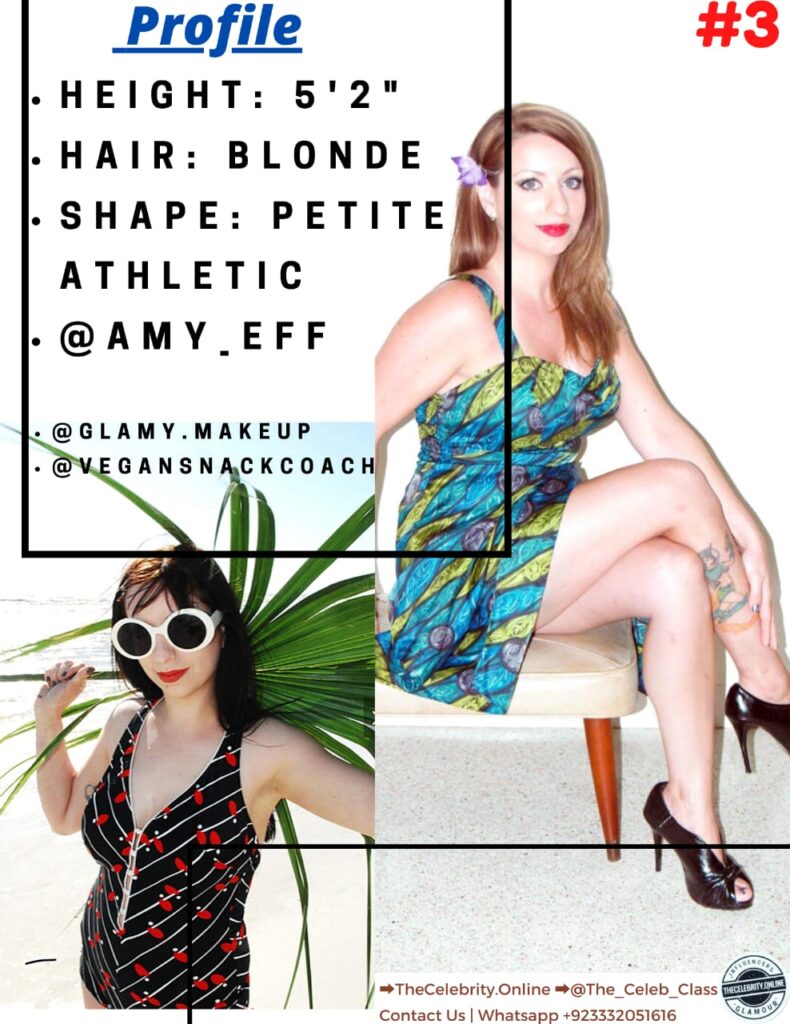 She has been vegetarian since 2001 and vegan since 2004. In her makeup artistry and career, she only uses products or involves herself with work projects that are cruelty-free and line up with her sense of values.
Amy Karma's Interests in Life
Amy finds interest in social issues/human rights. Moreover, she also loves art, fashion, and wellness. Another interest of hers is vintage items and mid-century modern architecture.
Amy's Family and Friends
She is close with her nuclear and extended family. Her parents have been married since they were 20. Her mom and dad are hard working and are always helping people out. She has a twin sister, a teenage son who is her world, and two nieces.
Her brother passed away at age 22, and her sister and she were close with him. Amy's nana who is still with them is the nicest and loveliest person on earth. Moreover, she also has lots of aunts, uncles, and cousins.
Amy Karma's Bond with Her Grandparents
She was close to both sets of grandparents, her dad was in the military and her mom was in college when we were little kids. As a result, she spent a lot of time with her grandparents and some of her aunts and uncles.
Amy Karma has a few close friends, most of whom she has known for over 10 years. She keeps her circle pretty small though. Since Covid, it's been difficult to get back into being social. Amy's soulmate and best friend died in June 2021 and she has felt lost since then.
Lessons Learnt in Life
Don't let other people tell you what is best for you or how you should feel, do what is right for you. Life is too short to be unhappy. Family is always the number one priority and work is important but don't let your career take advantage of you. Don't you miss out on life and moments with the people that matter most.
Amy Karma's Future Plans
Amy is completing some vegan and nutrition courses and looking forward to that. She wants to create an app for her vegan coaching so she has big ideas about that.
Moreover, she is hoping that she can be involved in more events next year and travel more. Amy wants to heal emotionally from all the hurt she has gone through recently so she can be at her best once again and try to help others in similar situations.
Amy Karma's Social Media Links
Main Instagram @amy_eff
Makeup Instagram @glamy.makeup
Vegan Instagram – @vegansnackcoach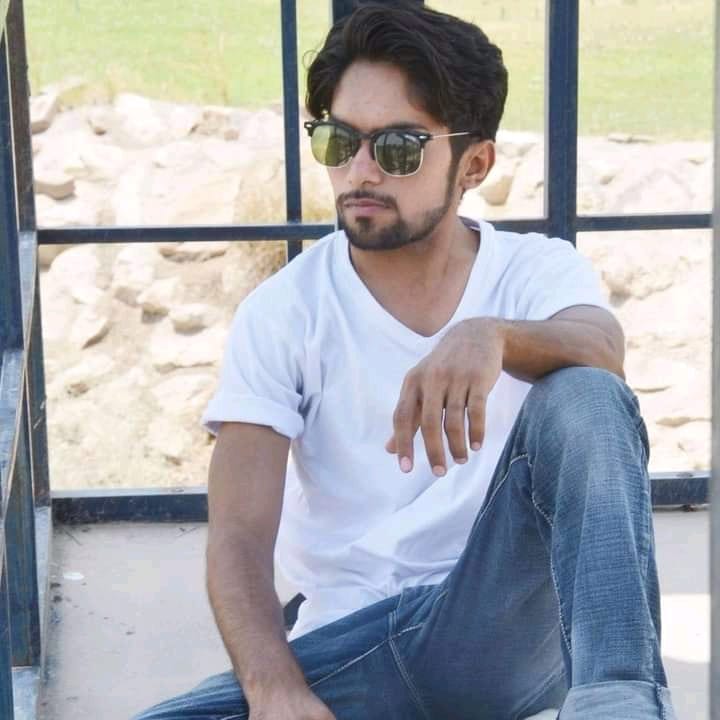 Tariq Riaz is the owner, writer and editor in chief of TheCelebrity.Online – Read more on our About Us page.
Read More From This Author At – Tariq Riaz