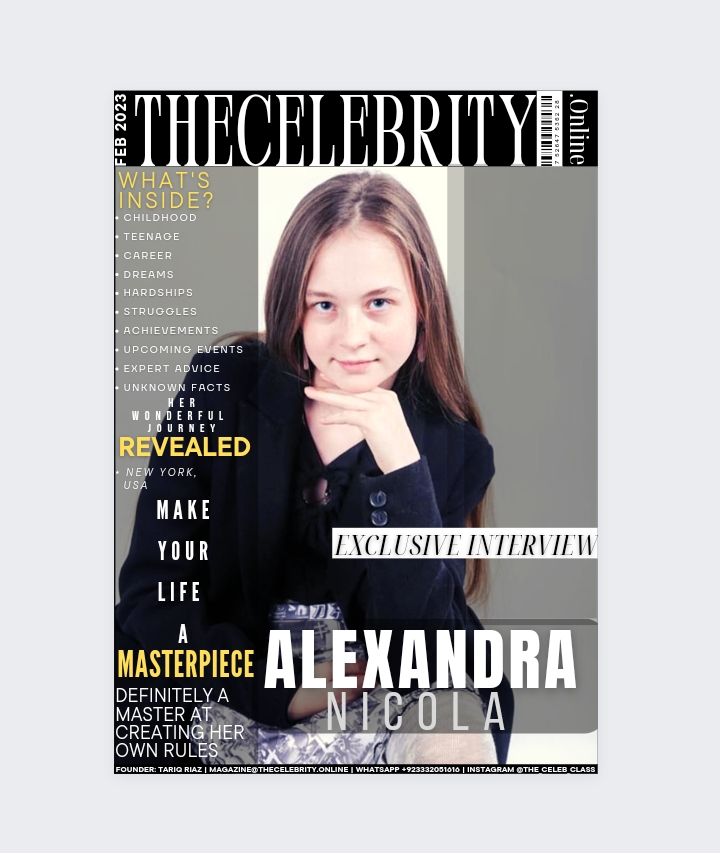 Alexandra Nicola was recently interviewed by TheCelebrity.Online and below is the Q&A session we had with her.
How do you introduce yourself?
Alexandra Nicola: My name is Alexandra-Nikola.  I am a very creative person, I am fond of drawing and ballroom dancing, I am interested in religion and philosophy, I read literature, I am a member of the student parliament of the school. I am very versatile, so I have many hobbies – embroidery on canvas, jewelry, paper and fabric crafts, game consoles, I love photography.  With all my hobbies, I always find time for my little sister. I know that success in any activity is mostly due to diligence and hard work, and it is very important when you have the support of your family. The profession of a model only seems simple! 
Although I am just a beginner model, I understand that I will need to be patient and work very hard in order to achieve my goal.  And I am ready for this, because in the profession it is very important that it brings pleasure and joy, and not be a routine.  Being a model and actress is my dream and I am ready to move forward towards my dream with my family.
How was the transition from your childhood into adulthood/teenage and what good and bad things do you remember?
Alexandra Nicola: My mother says that childhood is the most wonderful and carefree time. And my parents always tried to protect me from everything bad. I don't plan to change and grow up very quickly, for me the modeling business is a dream, but at the same time I saw how difficult it is to earn money from a very young age and how my parents tried not to refuse me anything, so I think it's easy a godsend if my dream to be a model can also help my family.
Struggle – What hardships have you faced during your life?
Alexandra Nicola: I attended a private school from the age of 5 until the age of 6.5.  Then my parents took me away from school for home education.  And only last year (2022) I returned to school in the 7th grade.  Since I grew up all this time and communicated mainly with adults in the parent business, I had no problems getting along with my teachers, but it was very difficult to get along with some of the children.  It is difficult and not always clear the relationship of children to each other.  But after a short time, I managed to find my group of friends, and I also became a member of the student parliament of the school.  And now, with the help of my parents, my old dream of becoming a model is becoming a reality.
What things people usually do not know about you?
Alexandra Nicola: I am quite an open person, so I do not hide my hobbies. The only thing I can say is that sometimes I feel shy in an unfamiliar company, but due to the fact that I am very sociable and have the makings of a diplomat, my shyness disappears after a short conversation or acquaintance. But I will never be completely honest with a person until I know him well.
What make you unique from competitors?
Alexandra Nicola: It is very difficult for me to say how I differ from my competitors, because I am a new person in the modeling industry and have not come across other models. The only thing I can say is that from my first photo session I felt confident and relaxed, I enjoyed the time I spent in front of the camera and I really enjoyed working with the photographer.  In life, I am an ordinary child, I like to run with my friends during breaks at school, I really like computer games and I love home discos with my younger sister.
What are your major upcoming events?
Alexandra Nicola: I'm looking forward to my first contracts, I don't know yet which companies will be interested in me, but I would be interested in a lot. I wanted to become the face of famous brands (clothes and shoes for teenagers), try to act in commercials, maybe advertise food, advertise all possible products for children and teenagers, shoot for a magazine. I am interested in everything related to modeling, I would also like to try my hand at cinema. I would be interested in working with older models.  But for now, these are just my plans. In the future, I would be happy to share current events and moments in my life with the readers of the magazine.
What are your diet preference and physical measurements?
Alexandra Nicola: I really love chicken nuggets and french fries, but my mom doesn't like her kids to eat junk food, so my diet always includes vegetables, meat, rice and fruits, and I also really like pasta with sugar, ice cream and chocolate.  My Height is 150 cm, Waist size 24 inches, Dress size UK 4, Foot size UK 2.5 – 3.
What expert advice would you like to share?
Alexandra Nicola: It is very difficult for me to give any advice because I am still a child. But, it seems to me that it is better to listen to the advice of adults, because they have more experience in some difficult life situations.  I am lucky that I can tell my parents any problem or experience, because I know that they will always help, support or advise. In professional activity, it seems to me that you need to heed the advice of your agent or consultant, since these people are interested in the professional rise of their model, it is beneficial for them that the model receives large and well-paid contracts. A well-paid model is the agent's confidence in a good commission.
What are your social media links?
Alexandra Nicola: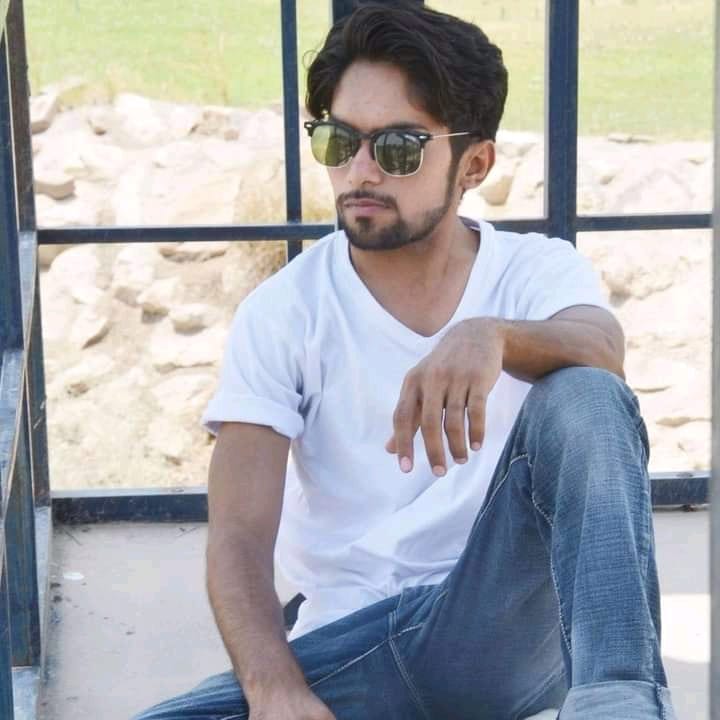 Tariq Riaz is the owner, writer and editor in chief of TheCelebrity.Online – Read more on our About Us page.
Read More From This Author At – Tariq Riaz