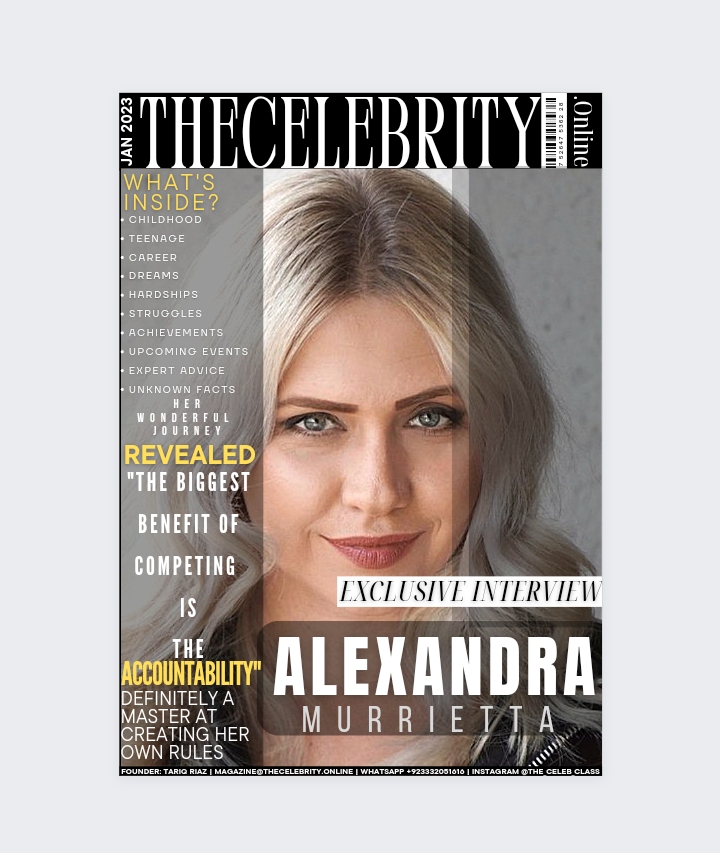 Alexandra Murrietta is a social media influencer and actress. She has two separate Russian YouTube channels and one English YouTube channel. TheCelebrity.Online has recently interviewed this amazing figure for the cover story feature. Below is the Q&A session we had with Ms. Alexandra.
Alexandra Murrietta As Cover Story Interview Feature – TheCelebrity.Online January 2023 Edition
Tell us about yourself and your profession?
Alexandra Murrietta: My name is Alexandra Murrietta, previous name Alexandra Creteau. I changed it recently, because I got married to David Murrietta Jr. I am a social media influencer and actress. I have two separate Russian YouTube channels, one English YouTube channel Dalex Vlogs and an Instagram page @alexandra.murrietta.
Please tell us about your childhood and your transition to your adulthood. Where did you grow up?
Alexandra Murrietta: I was born in Chernivtsi, Ukraine, but I am of Russian descent. I lived in Ukraine for 18 years, after I moved to Russia and lived there for 3 years before moving to the US. While I lived in Ukraine, I studied in financial and law college and I also did karate for 7 years and kickboxing for 3 years. I am 2 x National Karate-do Champion of Ukraine.
After I moved to the US, I fell in love with acting and modeling. I portrayed different characters in a few short and independent films. I love modeling, but I learned that actors could make a bigger difference and portray a wider range of talent through their work acting.
Tell us about your experience as an actress and social media influencer?
Alexandra Murrietta: I have always been a creative person, and I love to be in front of a camera. I started multiple Youtube channels and Instagram pages as a hobby. At first, I was filming videos for my Russian YouTube channels, and later I created my English YouTube channel : DalexVlogs. Now I film couple videos and travel vlogs with my husband David Murrietta.
I was just doing what I loved for many years. I did not gain followers overnight; it took years of hard work. Everything takes time. Now I have around 315k followers on Instagram. Once my YouTube channels and my Instagram page started to grow, brands began to reach out to me about collaboration opportunities. Most of my content on my Instagram and YouTube channels are related to fashion and lifestyle.
As time went by, I was able to establish myself more as a social media influencer. It led to working with bigger and more influential brands.
Being a social media influencer, I can share my positive personal messages and creative ideas. I love the thought that I can positively influence someone's life.
In 2016, I decided to move from the Boston area to Hollywood to focus on my acting career. Currently with my agent and manager focusing on auditioning for different TV series and movies. Since moving to Hollywood, I have collaborated as a social media influencer with local brands and attended different events for influencers.
What things people usually do not know about you?
Alexandra Murrietta: I can speak Russian and Ukrainian. I have a black belt in karate-do, 13 medals and 21 diplomas for competitions.
Currently preparing for my first fitness bikini show. As an actress I am always supposed to look good, especially when I am auditioning a lot. I think competing in a fitness bikini show will be beneficial for my acting as well.
I also think that Competing will give me more purpose in both my dieting and training. I think it's always good when you have a reason to train. My diet now is more on point than ever and my workouts more intense. I quit working on what I want to train, and I work on what I need to train
Now I have clear goals and deadlines and I also think any competition will help with being more accountable to reach your goal by a specific deadline (competition).
Do you love competing? If yes, why?
Alexandra Murrietta: For me the biggest benefit of competing is accountability. I love weekly check-ins with my coach… My followers on instagram know that I am prepping for the show, so I know they will want to see how my body will change. Also, just being seen in the gym when everyone knows you are training for a show, that makes you want to work even harder…
What do you think helped you to become successful in your journey as an actress and social media influencer?
Alexandra Murrietta: I think being consistent with content creation is definitely one of the reasons. As a social media influencer, I have to consistently create high-quality content. Having to come up with new ideas all the time can create pressure. Creating high-quality content requires a lot of time and effort.
Also, it is important to be open-minded about critique and improve your work and content all the time. You may not be everyone's cup of tea, but remember that's ok.
Practicing patience is important. Sometimes negotiating deals with brands can be time-consuming and/or stressful.
As an actress, I always try to push myself, work on challenging screenplays, and explore characters outside of my comfort zone.
What success means to you?
Alexandra Murrietta: If you want to be successful, work hard and never give up. For me, success is defined by being linked with maximizing our own potential and helping other people in a meaningful way while providing the freedom, lifestyle, and experiences that we each desire.
How can people find out more about you?
Alexandra Murrietta: You can find me on Instagram @alexandra.murrietta. I am most active on my Instagram, where I post my most recent projects and what I am up to. I try my best to reply to all comments and DM's, so that is the best way for my fans to get a hold of me. I have a couples YouTube channel with my husband David Murrietta Jr. You can find our channel by searching Dalex Vlogs on YouTube. As I mentioned earlier, we love to film couples videos, daily and travel vlogs and more.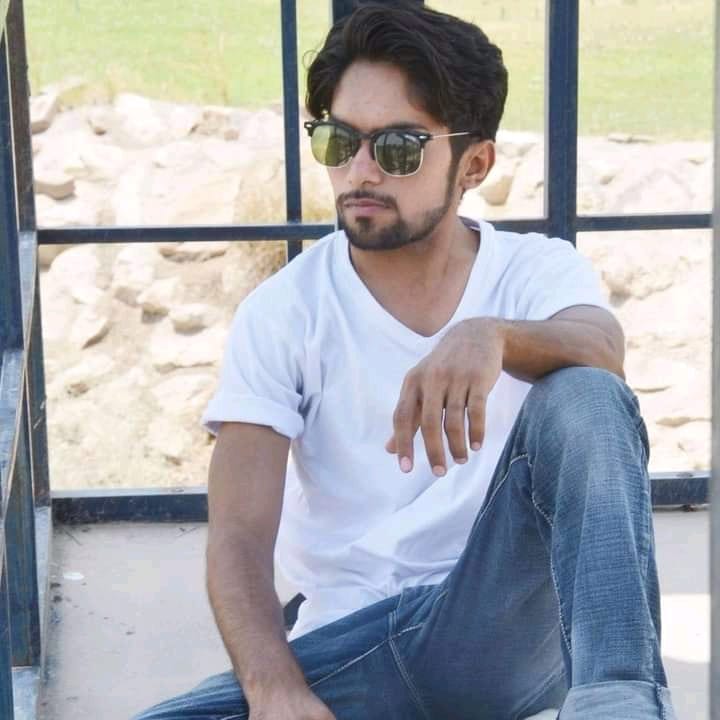 Tariq Riaz is the owner, writer and editor in chief of TheCelebrity.Online – Read more on our About Us page.
Read More From This Author At – Tariq Riaz