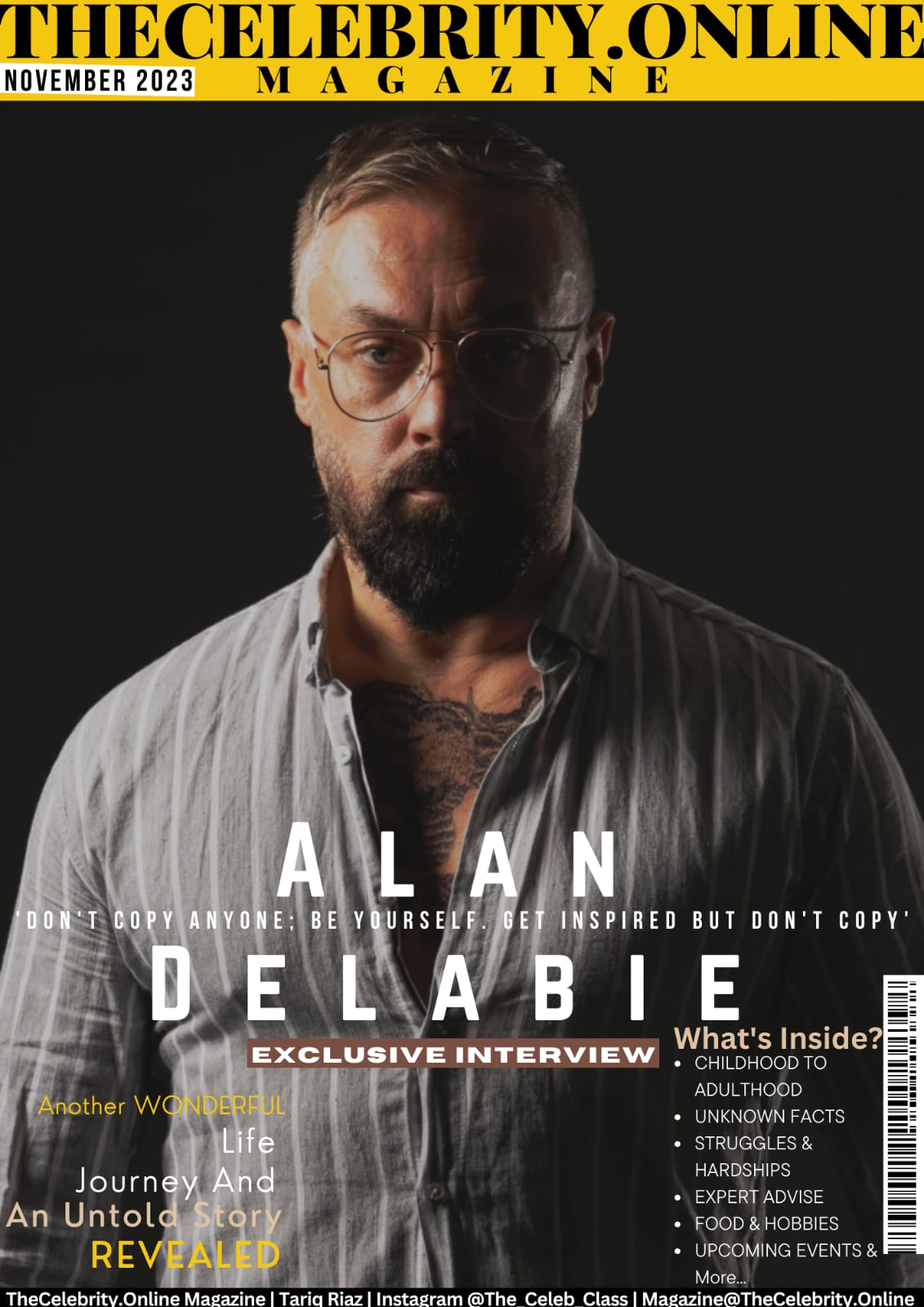 From a very young age, Alan Delabie has always been drawn to the audiovisual field and more particularly to cinema. Seduced by Bruce Lee, he began his career as a martial artist. Alan practices martial arts, more particularly Karate, Kickboxing and artistic nunchaku, discipline in which he was European champion. Attracted by martial arts exhibitions, he provided more than 500 galas in Europe as well as televised appearances on France 3, France 2 in the program "C'est Heure" by Jean-Luc Delarue, on the channel of Belgian television, RTBF in Carlos Vaquera's program "La Bande à Carlos" as well as appearances on Eurosport, on Paris Première TV for the famous judo gala at Paris Bercy in 2011 in front of an audience of 15,000.
Comfortable in front of audiences and cameras, Alan is interested in acting. He auditioned and landed small roles in TV films such as "Ten minutes from nowhere", the series "Right or wrong" and also in independent feature films such as "JCVD". But Alan didn't stop there, he was spotted by Canadian producer Jalal Merhi and appeared in Toronto on the "Road To Hollywood aka Master of the Arts" TV show.
Inspired by the world of cinema, Alan set out to direct his first short film "Die to Love" with actress Catriona MacColl. With this great experience, he embarked on the writing, scriptwriting and directing of a first thriller, an independent feature film "8 hours". Internationally oriented, he had the opportunity to be a guest on the American television channel KUSI NEWS in the program "Good Morning San Diego". He also had the chance to broadcast "8 hours" in preview in the famous "Ken cinema" in San Diego, California. This is how his American adventure began.
Alan subsequently landed a role in director Chris Power's "Bloodslinger" in which he played the role of Officer Gallant. Impressed by his talent, Chris Power wrote a bespoke screenplay for Alan "The French Dragon", an action comedy.
Encouraged by these wonderful experiences, Alan decided to write "Anatomy of An Antihero", a first film which will eventually turn into an action / drama trilogy.
He co-starred there with Eric Roberts, academy awards nominated and Bob Wall, Bruce Lee's legendary opponent in the movie "Enter the dragon" to name a few. "Anatomy of An Antihero" was a success. Alan won several international awards including the Los Angeles films Awards, New York films Awards, Las Vegas movies Awards, Istanbul film Awards. He also won the best actor award for the Actors Awards 2019/2021 festival in Los Angeles., and the famous AOF megafest Action on Film 2021 best male performance and nomination best actor .
Alan didn't stop there and wanted to explore the story of the main character in his film in depth. He continued with the writing of a second film in the trilogy, "Borrowed Time" in which he co-starred with Costas Mandylor (Saw franchise, Cosmic sin with Bruce willis), Louis Mandylor (Debt collector 1 & 2, Rambo: last blood) and Mohammed Qissi Aka Tong Po (Kickboxer). The third and last part of the film is in progress. Alan is still concluding beautiful collaborations as with Patrick Kilpatrick , renowned Actor producer writer( Death warrant, Minority report), David Worth, director of the famous film "Kickboxer" who set out to direct the American part of his 3rd film. Alan draws on the great experience of David Worth. He's like a mentor to him. The release of his new film, "The Shepherd Code," is scheduled for early 2024.
Alan Delabie As Cover Story – November 2023 Edition
Please share your background.
I come from the martial arts world and grew up in France with a dream of entering the film industry. It was while watching these films on VHS as a child that this passion ignited within me, and it has never left. I achieved the status of European champion in nunchaku, Bruce Lee's iconic weapon. Following that, I went on to perform demonstrations and appear on national television channels. Subsequently, I participated in numerous castings, acted in some TV series and films, and eventually directed my own films. I had the opportunity to work with actors such as Eric Roberts, Matthias Hues, Costas Mandylor, Louis Mandylor, Afif Benbadra, David Worth, and, of course, Don "The Dragon" Wilson, not forgetting my cinema mentor, Catriona MacColl.
Childhood to Adulthood – How was your transition, and what are the good and bad things you remember?
I believe I have remained a big child, having grown up in the '80s, the best years. Transitioning to adulthood means taking on responsibilities, making commitments, and earning a living, but the inner child should never leave the adult. It's essential to maintain a sense of naivety in this challenging world. The most precious moments are those shared with my father. The most challenging moments arise when no one believes in you. Saying you're going to Hollywood at the age of 12 might make people smile, but it deeply touches a child's emotions. However, many years later, I never gave up; I went where I dreamed of going, all while working with those who inspired me.
Struggle – What hardships have you gone through in life?
Losing my father and some dear people has been like an endless nightmare. We must live with it every day. At certain moments, one might feel like giving up, but a star up above tells us to wake up; our mission is not yet complete. Family is a crucial point, but I think mine never truly understood me.
What do people usually not know about you?
Fundamentally, I am someone very emotional but equally combative. One should never judge by appearance. When I love people, it's 100%, without reservation. However, if I'm disappointed, I never turn back because I dislike wasting time. Many don't know this, but I am very nostalgic.
What sets you apart from your competitors in the industry and in life?
I would say it's the experience but also the ability to reinvent myself, innovate, strive for improvement, and learn continually. Most who try to compete with me can't imagine the discipline and mental strength I have to move forward despite challenges. After all, everyone has their chance, but it needs to be provoked. Then there's genuine charisma, not something fabricated. Being natural gives me a significant advantage. Moreover, I don't have an ego like some. Everything happens in their heads; reality is quite different. Competitors don't know all the real difficulties of the profession.
What are your upcoming major events or products/services you want to promote/inform?
The release of my new film, "The Shepherd Code," is scheduled for early 2024. DVDs of "The Last Nosferatu" and "Borrowed Time Falling Apart" are already available. At the end of the year, a beard oil by Lusso Sapone, with my brand "Shepherd Code by Alan Delabie," will be offered online. My films are also visible on platforms like TUBITV, VUDU, Amazon, etc. Currently, I'm writing a new script, and I have other projects underway, but shh, it's a surprise. The film "Bloodslinger," where I portray Sheriff Alan Gallant, will also be released. I am releasing this month the "Shepherd Code" beard oil available at www.lussosapone.com
What are your food preferences and physical attributes?
I eat a lot of vegetables and enjoy African and Asian cuisine. Regarding my physical attributes, I believe my eyes are remarkable, and joking aside, my backside too.
What expert advice would you like to give?
I would say: don't copy anyone; be yourself. Get inspired but don't copy. Try to be the best version of yourself. Don't listen to jealous people; stay away from toxic individuals. Believe in yourself because you are the only source that will drive you forward. Stay creative.
Social Media Links?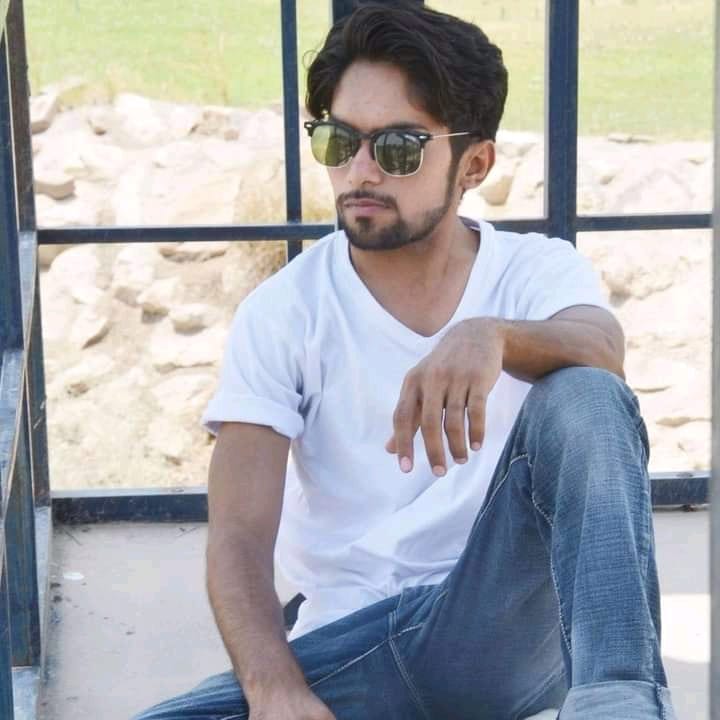 Tariq Riaz is the owner, writer and editor in chief of TheCelebrity.Online – Read more on our About Us page.
Read More From This Author At – Tariq Riaz