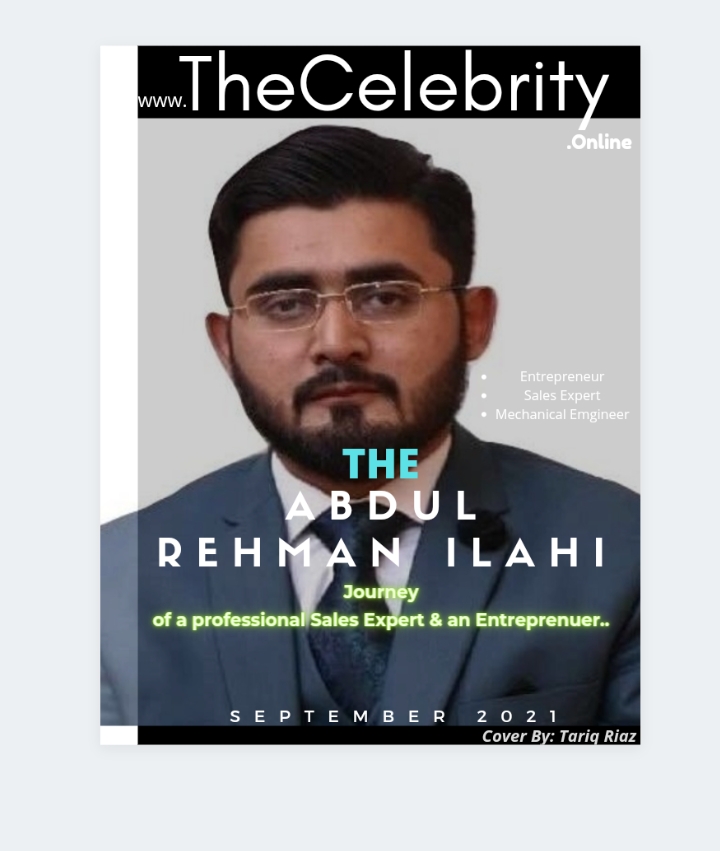 Abdul Rehman Ilahi is a professional sales expert and entrepreneur. He is a successful mechanical engineer. He was born in 1993; Abdul Rehman Ilahi is the father of one daughter. In his family has a wife, a mother, and a younger brother.
Abdul Rehman Ilahi's Mission
Abdul Rehman Ilahi wants to help businesses to expand their business reach. He wants companies to change their traditional sales methods and strategies. He has worked with more than 200 multinational business consultants and speakers. Abdul Rehman Ilahi runs his UK-based business development company named Zoom On Sales Ltd.
A Journey Of Never-Ending Struggles
Life was never a bed of roses for Abdul Rehman Ilahi. His life is full of struggles. When Abdul Rehman Ilahi was in fifth class, his father died due to cancer. His father left a vast property, but his relatives took over all of this. Anyhow he continued his studies despite all the hurdles.
He completed his Mechanical Engineering from the Institute of Southern Punjab, Multan, Pakistan.
Right he is in Enterprise Engineering Solution, a US IT company, as a Sales Consultant.
Zoom On Sales: A Pioneer Business Development Company
Zoom On Sales is a Pioneer Business Development Company that provides complete sales solutions for every business.
Zoom On Sales helps numbers of companies and businesses expand their reach as they provide services of Lead Generation and Cold Calling. But also, B2B Sales, B2C Sales, Business Planning, and Sales Generation. Zoom On Sales believes that one should never stop learning.
Abdul Rehman Ilahi has faced people with more experience than him throughout his career. However, this did not bother him. Learning from people with more experience helped him. It helped him grow not only personally but also professionally. Adopting a learning attitude allowed him to become a more rounded, educated, and fulfilled individual.
You need to know more about him. You can check up at
LinkedIn: https://www.linkedin.com/in/abdulrehmanelahe/
Company Website: www.zoomonsales.com
Company Facebook Page:
https://www.facebook.com/zoomonsales
Facebook Profile:
https://www.facebook.com/abdulrehmanilah