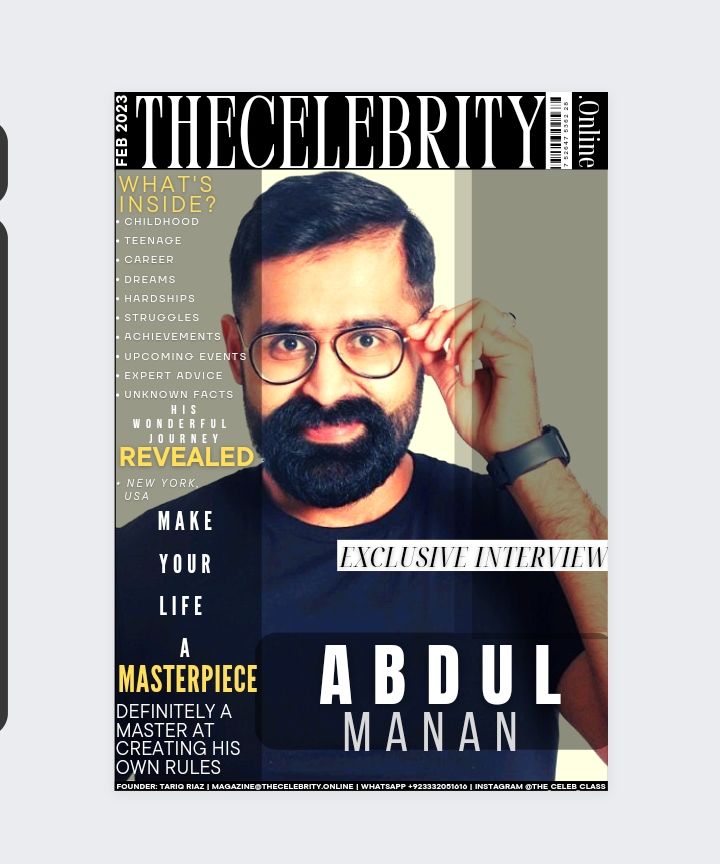 Abdul Manan was recently interviewed by TheCelebrity.Online Magazine and below is the Q&A session we had with Mr. Abdul.
How do you introduce yourself?
Abdul Manan: I am an engineer by profession, and I am currently working with Co-op group. I am very passionate photographer, particularly focusing on events, occasions and product marketing. I am well aware of the camera lights and action world and very interested in pursuing my career in modelling and be in front of the camera. With bringing in my knowledge of photography and also my confidence, I am determined to inspire the younger generations and make a place in the world of fashion for myself.
I am an avid runner and take great pride in my overall health and fitness. I love to challenge myself and have recently signed up for a half marathon which I am currently training for. I am a very easy going, punctual and committed individual who puts 100% into everything I do. I am able to adapt to different situations, and work very well with others, something I believe is important to succeed in my modelling career.
How was the transition from your childhood into adulthood/teenage and what good and bad things do you remember?
Abdul Manan: My childhood brings back nothing but fun and happy memories. I grew up in the middle east along the beaches and sandy desserts, mainly spending my time in t-shirts and shorts playing a lot of football with my friends! I have now adapted to the cold rainy weather of the UK, and swapped my summer casual fashion, for a more sophisticated style, consisting of lots of layers! I have travelled across many countries, enjoying lots of cultures, foods and style, and this had a big impact on who I have become today. I have taken lots of influence of different countries and climates and reflected this in my own personal style.
I am a very positive forward-looking person, so I have never considered any part of my life as 'bad', everything has been a learning curve and the challenges in life have shaped me into who I am today.
Struggle – What hardships have you faced during your life?
Abdul Manan: Life is not a bed of roses, instead it is full of struggles & hardships. These struggles & hardships make you stronger & help you grow in life. Although we all have our struggles, we should all be there for each other in any way we can. Like everyone else, I have struggled through life both in person & profession. I have always tried to keep my head straight & stay positive. I always say to everyone that the next time life presents you with a challenging situation, take a deep breath, smile & keep going on. No matter how far you have to walk & how difficult the path is, there will always be a light at the end of the tunnel.
What things people usually do not know about you?
Abdul Manan: I am a very friendly and open person with very good sense of humour (don't get betrayed by my serious looks). I enjoy doing stand-up comedy within close circle of friends. A friend would always find me there for them when they would need help the most. I also have a passion of sports cars. I owned a 2015 customised turbo charged Nissan 350z in Pakistan. Just like my fashion I like to keep my cars top notch. Making head turns when I drive or walk past them.
What make you unique from your competitors in the industry and life?
Abdul Manan: My hard work & commitment with the hunger to achieve excellence & perfection in whatever I do stands me out. From pursuing my hobby of photography as a profession to doing a 9-5 office job to owning a business & now modelling, I like exploring myself & the ability I posses of reaching the new peaks. I am a multitasking individual with the ability to adapt & communicate with ease. With a good sense of style, outstanding facial project, confidence, positive attitude & good communication skills have always helped me tower over my competitors in both personal & professional life.
What are your major upcoming events?
Abdul Manan: I believe that modelling is diverse & inclusive at the same time. It allows you to channel what style you prefer despite your colour, shape & body type. Without naming any brands I am someone that supports & would like to promote all brands that are diverse & provide equal opportunity to all gender, colour & body types. Some brands have really addressed this matter strongly & provide opportunity to all confident models. They are the market leaders to a better tomorrow.
What are your diet preference and physical measurements?
Abdul Manan: I am a 6-foot-tall tan male with wide shoulders & strongly built lower body. My other measurements include 42-inch-wide chest, 34-35 inches of waist & size 10.5 feet. I have a naturally build physic with good genes & sharp facial features. I am not much of a gym person, but I believe in natural exercises & am a runner who has participated in many racing activities and am currently preparing for another half marathon. I am not very picky about my calories and diet, but I always like to keep a check on what I am eating. I am also against starving to achieve weight goals as it depletes your muscles & energy. I am a big supporter of interim fasting and practice it myself with high protein & good fibre diet with loads of water intake.
What expert advice would you like to share?
Abdul Manan: Life is about enjoying & exploring things you like to do. Don't get yourself trapped into the fears of pleasing the world. Spend time with your loved ones & people that bring the best out of you. Be committed to what you do & work hard. We all may follow a different path to the top but there are no shortcuts to success. Always present the best version of yourselves & work hard to achieve excellence in life. Be confident, friendly, polite & humble in life and you'll always find yourself surrounded with friends & admirers. Last but not least, good always wins over evil so make sure you choose to be on the right team.
What are your social media links?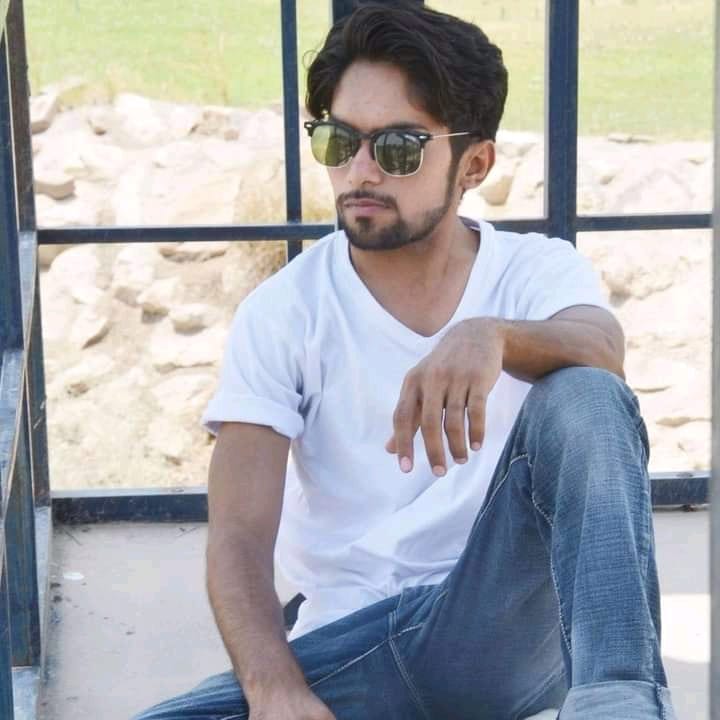 Tariq Riaz is the owner, writer and editor in chief of TheCelebrity.Online – Read more on our About Us page.
Read More From This Author At – Tariq Riaz